This part of Eurasia seems to be familiar to everyone, yet it still overwhelms us with its diversity and some perplexing charisma. Europe is not romantic, it is just romance itself. Here, your soul awakens for new feelings and impressions. So now, we wish to tell you about the most dazzling places in this region.
Venice
In fact, Venice isn't just a city. Nowadays, this may be compared to a large souvenir shop or a fair. The whole area embodies a single tourist spot encompassing over 100 small islands. Each of them has its own allure. Known as the jewel of the Adriatic, Venice has the pretty long and intriguing history reflected in every stone.
Paris
This city doesn't actually need any extensive introductions. For already a couple of centuries it is known as the city of romance and love. Indeed, Paris has somewhat a unique atmosphere that makes hearts melt: legendary historical monuments, sophisticated architecture, sweet landscapes create the special French charm.
Santorini Island
A rare destination in Greece can surpass this one in terms of popularity and enchantment. Officially called Thira, this beautiful volcanic island is actually a remnant of an old eruption, after which an enormous caldera arose. Its views coloured in white and blue have formed the entire country's image to a certain degree.
Barcelona
If you seek romance in Spain, Barcelona should be your choice. It provides plenty of options – from just strolling down the fascinating Las Ramblas Street to take up various beach activities. But what you really must see are the architectural masterpieces by Antoni Gaudi.
Florence
By all means, this is one of the prominent European destinations. The centre of Renaissance, the city of da Vinci, Boccaccio, Michelangelo, and Raphael – Florence embodies the Italian spirit. Apart from being the country's cultural centre, it also provides marvelous shopping, exclusive food, and the complete set of fun events.
Vienna
One of two former capital cities of Austrian-Hungarian Empire is located in a spectacular setting beside the Alps, spa resorts, and the Vienna Woods. Famous for its opera, science, and rich cultural heritage, it also attracts people of all ages with modern amusements.
Budapest
Along with Vienna, Budapest was once the capital city of the glorious monarchy. Today, this city is just great for walking – it encompasses thousands of spots worth your attention. Likewise, it is known for wonderful ecology and nearby spa areas.
Rome
"All roads lead to Rome" – this is what we've always been told. And we must admit that's true. It is probably one of the most interesting cities in Europe. Rome is pretty diverse – here, the ancient history mixes with the latest civilization achievements. Monuments of old harmoniously blend with modern megapolis culture.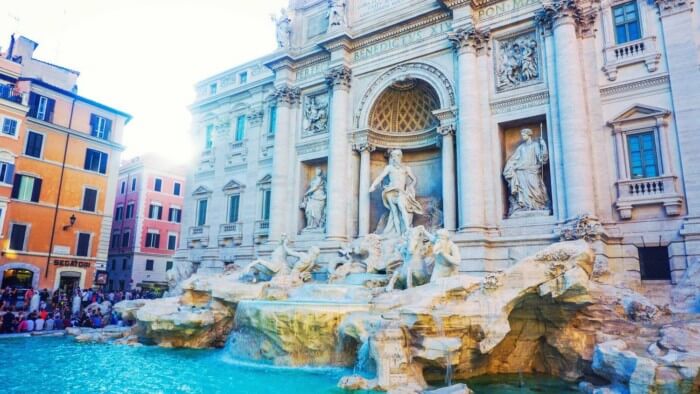 Madeira Island
A picturesque island with its capital city of Funchal lies just in the heart of the Atlantic. Especially if you love sailing cruises, this should become your waypoint! Madeira annually hosts numerous events like the Carnival parades, the Atlantic and the Flower festivals, and New Year is celebrated here with gigantic fireworks.
Ljubljana
Slovenia is a small and lovely country located in Central Europe, and we bet its capital city can't leave anyone indifferent. To be honest, this is one of the most underrated cities in the region. It doesn't occupy much space, yet it combines great coziness and opulence at the same time. If you visit Ljubljana for once, you will definitely return here again.