I said it before (and I'm about to say it again)… Australia is the most expensive place in the history of the world. Ever.
I think the prices in Oz would be a shock to anyone though (even for us) who had been living in Queenstown (NZ) and London (UK) previous to visiting – and both of these are famous for being expensive, over priced cities too.
Still, Australia was a level above even them.
When my boyfriend and I were travelling Australia, we obviously wanted privacy during the evening (dorm rooms aren't the most romantic setting) – but that can be difficult when your budget won't always stretch to a nice double room in a hotel. We figured out pretty quickly though, that most hostels in Australia offer private double rooms (with the options of shared bathrooms or en-suites) and at almost half the price of what you'd pay at a hotel down the road.
I wanted to write about this because we found it saved us a lot of money. Sure, hostels don't have the best reputations (especially not where romance is concerned) but we were so pleasantly surprised with all of the hostels we stayed in – that I think the issue needs clearing up. Staying in a hostel in Australia (and NZ to that matter) isn't always slumming it – and I would compare a lot of the hostels we stopped in during our time in Australia to a 3* or 4* bed and breakfast or hotel in the UK.
I would recommend anyone travelling Oz to totally embrace the hostel scene (we primarily used Hostel Bookers to find ours, as they have lots of choices), and save yourself all that money – so you can spend it on something like surfing or theme parks or beer. Hostels give you more of a social scene too (that you rarely get in a hotel) and you'll find that most hostels will have food deals on too throughout the week. At the FlashPackers hostel in Noosa, we had all you can eat pizza for $8 each one night, and a free BBQ the next night. Stuff like that is lifesaving when you've begun counting the pennies and when you're travelling on a tight budget!
So saying that, here are a few of the hostels we loved when we were in Australia:
YHA, Brisbane – amazing view, en-suite bathroom, rooftop swimming pool overlooking city, big kitchen and central location.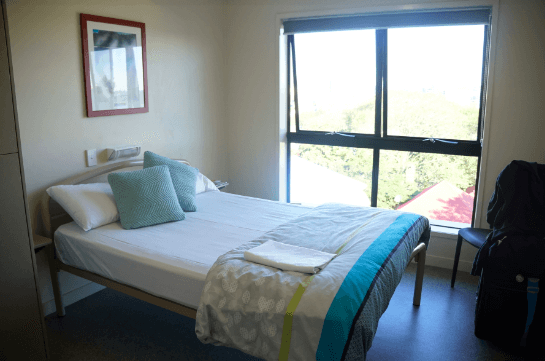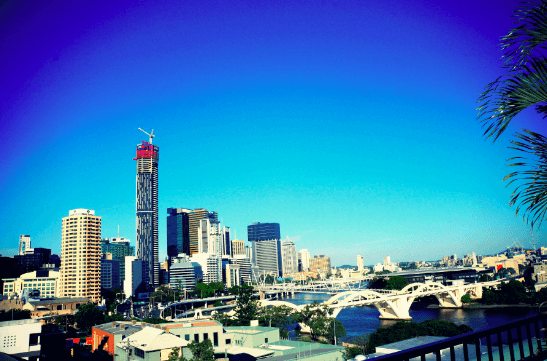 Byron Bay Beach Resort – HUGE BED, hammocks, free shuttle into town, fun restaurant next door, 30 second walk to the beach.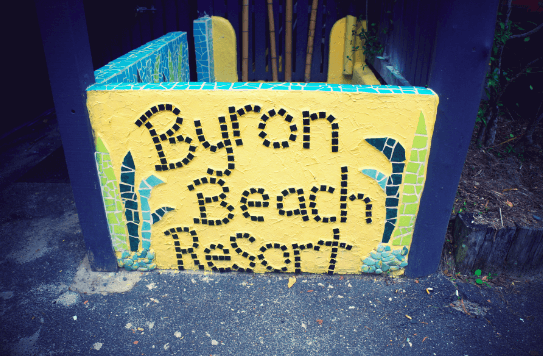 The Friendly Hostel, Hervey Bay – Homely feel, cosy living room (shared between 3 rooms), kitted-out kitchen, free bike hire, short walk to the beach.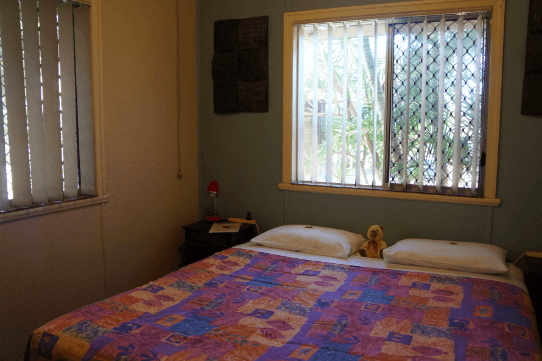 The Space Hotel, Melbourne – Gorgeous room, Amazing view (see below!), rooftop jacuzzi, modern decor, cheap cafe and bar on-site.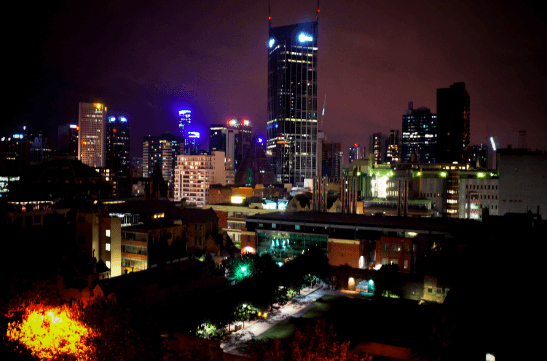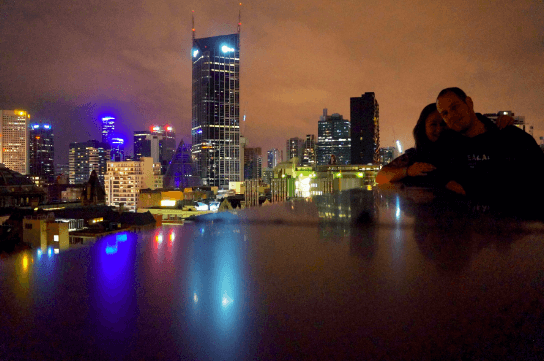 Flash Packers, Noosa – comfy king-size bed, beautiful en-suite bathroom with rain shower, free surf board hire, gorgeous swimming pool.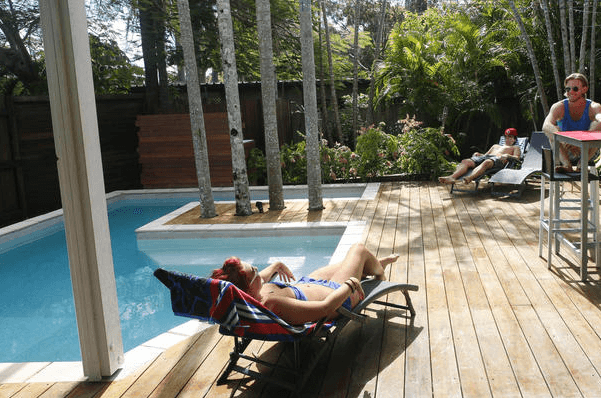 I'd love to hear any hostel or hotel recommendations you may have for Australia – as I'm sure I'll be back there one day!

Did you enjoy this post or find it helpful? If so I'd love if you could spare a second to vote for me in The Cosmopolitan Blog Awards 2014. Just click here to get to the voting site. Thanks a million!