Ever since we got back from travelling in the summer, I've been dreaming of our next trip away – and it's finally all organised which is so exciting! Pad and I are going to head to beautiful Paris for my birthday (9th November) for a few days. I can't wait – I grew up visiting Paris and France during the school holidays, so it's a place really close to my heart. Pad has never been to Paris too – so I'm so excited to show him around and see what he thinks.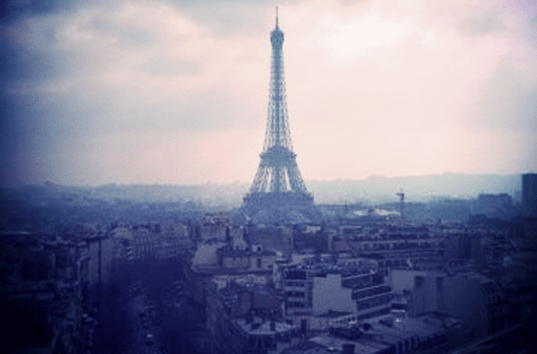 I know straight off that he's going to love the food… so that's one thing I can count on! What with all the meat, cheese, bread and wine – I can hardly see where you can go wrong!? I plan on eating 4/5 meals a day. You have to make the most of these things…..!!
How are we getting there? 
I didn't really want to get on a plane again for a while after travelling, so the Eurostar seemed like the perfect option of transport. I've never actually used the Eurostar before (so I'm unnecessarily excited for it!) and the idea of getting a train to a whole other country seems so easy and stress-free. I'm hoping it lives up to my expectations!
So where will we be staying? 
The hotel we've chosen is called Hotel Felicien and is actually brand new so we'll be some of the first people to stop there – I think it opened officially a few days ago. It's located on the Left Bank, and is only a short walk to the Eiffel Tower – which will be lovely (and save our feet when sightseeing!).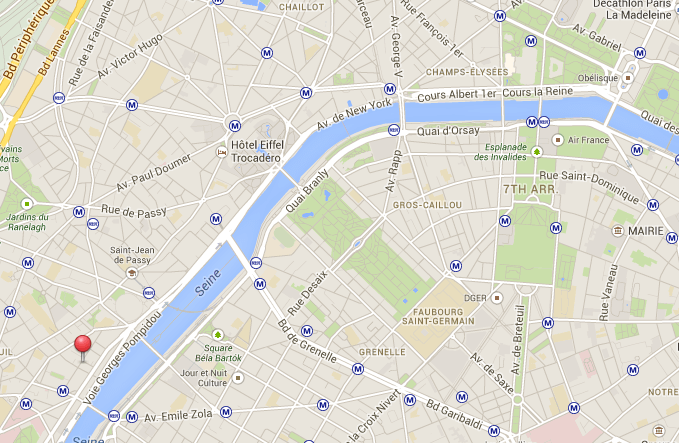 The main thing that attracted me to it was the modern decor and the central location. It's always nice to have somewhere romantic to come back to during city breaks – because during the day you exhaust yourselves so much walking around all the things to do and see. It's nice to have somewhere a bit special to come home to. Another thing we quickly noticed after months of travelling together through big cities is you really start to realise just how valuable a central location is! Oh, and there's a hot tub on the roof!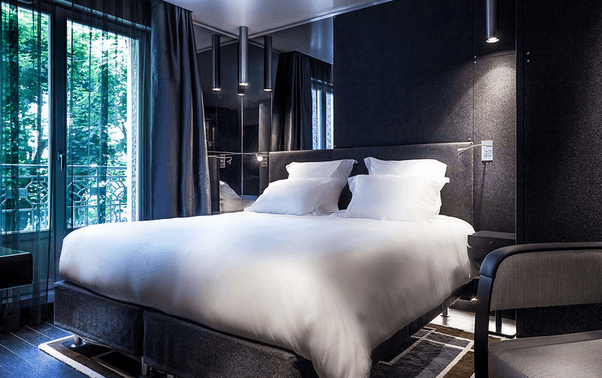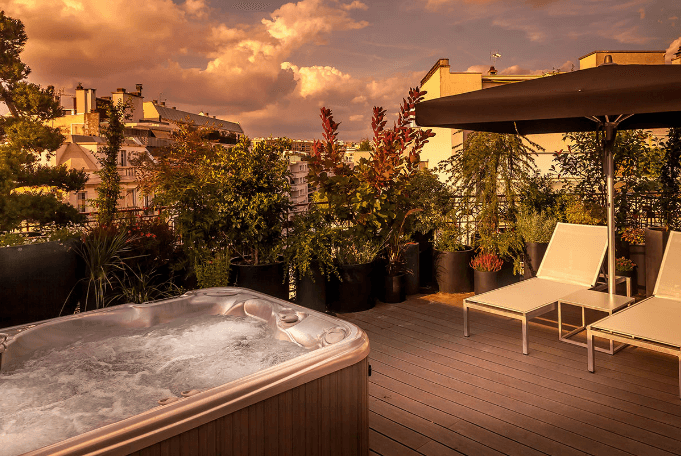 What are we going to do? 
I'm hoping…. as much as we possibly can! I want to cram in all the touristy things, but also just take some time to enjoy the Paris culture and the food and the cafe culture too. Here are some blog posts I've been reading for inspiration!
https://ideasaroundthecorner.blogspot.co.uk/2012/10/a-weekend-in-paris.html
https://mrsoaroundtheworld.com/2013/01/21/a-lux-weekend-in-paris-with-avenuestory/
https://wonderfulwanderings.com/girls-weekend-in-paris-our-itinerary/
https://www.roamingtales.com/2012/05/09/paris-weekend/
I'll talk more about what we did in more detail after we get home of course! With plenty of photos too – I'm not going to lie – the photos are probably what I'm most excited for! My camera has felt a bit neglected since we got home from travelling.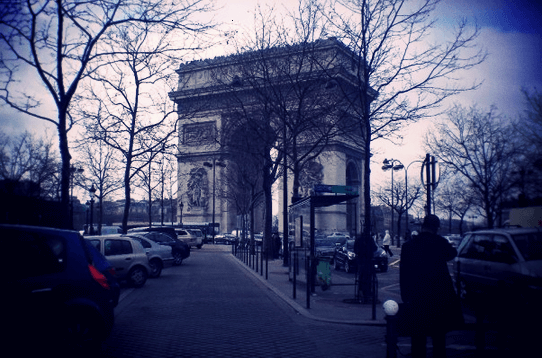 I'd absolutely love any recommendations for restaurants, cafes (or anything else really) – so if you have any suggestions please let me know!