Are you looking for fun things to do at Disney, that aren't rides? If so, keep reading!
Theme parks can be a wonderful place to bring the family on a vacation getaway. There's just something about plunging towards the earth in a steel cart that gets our adrenaline pumping!
However, not everybody is as keen to board metal death traps as others, and for those people visiting a theme park might seem like a waste of a trip. If this sounds like you fear not.
Many theme parks, such as Universal Studios and Disney World, offer a wide variety of activities to keep you entertained.
This way you can sit back and relax while your kids wait in line for an hour to ride a roller coaster.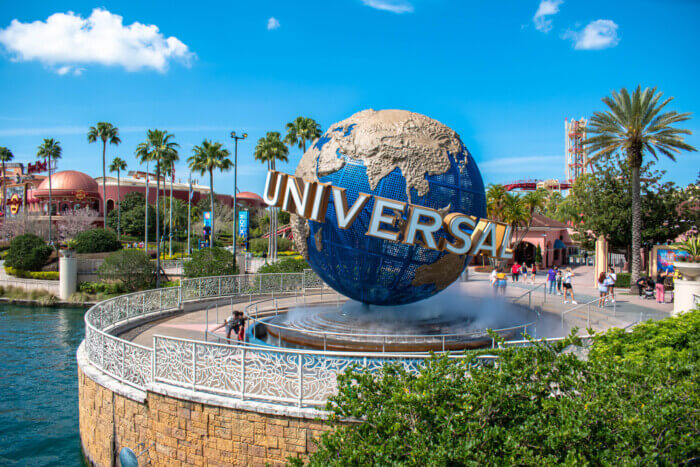 ---
Take a road trip around the resorts
If you plan on driving rather than flying, you've got a great opportunity to explore the different resorts and hotels that surround the parks. 'Hotel-hopping' is free and super easy if you've brought your car with you to Orlando.
There are some incredible themed hotels and resorts in Orlando, and driving between them is super easy, and a really fun way to spend a day. Each has their own photo opportunities, themes and appeals!
Quick tip though – you'll want to make sure your vehicle is in top shape for the ride, and visiting a shop like Precision Restorations can give it a proper look-over for you. The last thing you want is to be repairing it whilst on vacation.
Read more about Disney World: Why aren't there any mosquitoes in Disney World?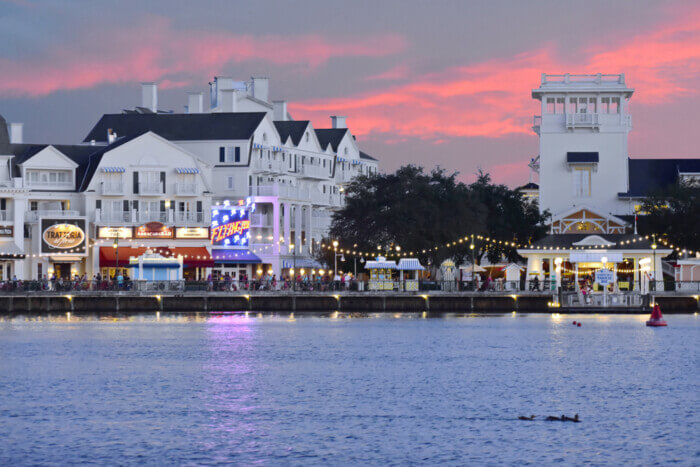 ---
Grab a Bite to Eat
Eating at one of the many restaurants at Universal Studios Orlando can truly be an experience. Most of them are themed according to the surrounding attraction, which only adds to the level of immersion.
The food is tailored to each themed location, allowing for an assortment of different platters, such as seafood, barbecue, Italian, American, Mexican, southern, and more!
Some of the most popular restaurants inside Universal include The Leaky Cauldron, Moe's Tavern, Finnegan's Bar and Grill, Mythos, Antojitos, Bubba Gump Shrimp, as well as many others.
Read more about Florida: 16 amazing water parks in Florida!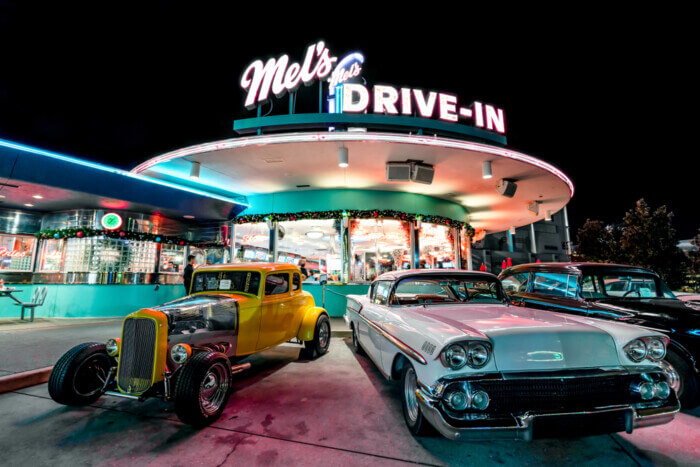 ---
Don't forget the snacks!
Sitting down to eat in the restaurants listed above is great fun in Universal, but don't forget about the Disney snacks at Disney World!
This is another category of amazingness, and you're going to love trying all the different snacks in all the different parks.
In fact, some people head to Orlando for the sheer purpose of sampling all of the magical Disney-themed snacking options! So don't miss out!
Read more about Orlando: 15 upscale restaurants in Orlando
---
Visit the Shops
You could spend days looking through all the different shops that Disney and Universal has. From candy to clothing to assorted merchandise from your favorite films, there is just about everything you could think of.
Want to buy some comics? Marvel Island has thousands. And it's incredible for the comic-geek!
What about your very own wand? Olivander's can help you find the perfect one for you. What about some sweets to take home? Honeydukes has your back!
If you're a Disney fan, you're going to find loads of amazing and exclusive merchandise at the stores inside Disney. To be honest, you could easily spend hours and hours just looking through the different stores in different corners of the park.
Read more about Florida: 15 beautiful beaches near Orlando, Florida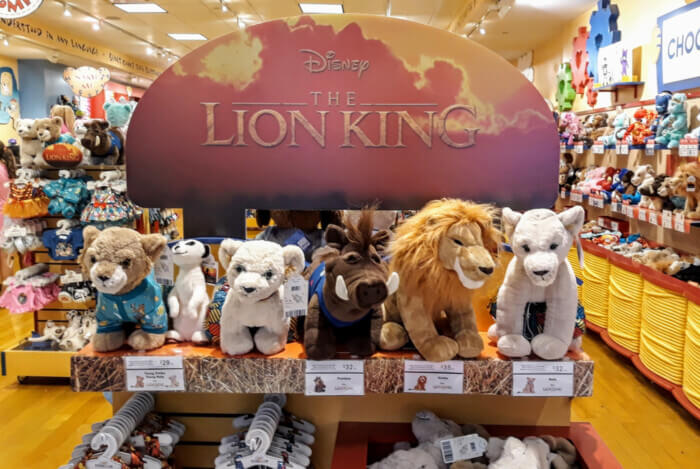 ---
Get a Caricature
You've likely seen caricature artists at carnivals or other theme parks, but when it comes to heavy hitters like Universal or Disney, they mean business.
These artists can create wacky works of art that both capture your image and give you a cartoonish appearance at the same time. Plus you'll have something to take home with you!
---
Explore the Environments
You'll quickly realize that Disney and Universal put a lot of effort into the environment by their immense attention to detail. It can be fun just to walk from park to park and soak in everything the scenery has to offer!
The Wizarding World will leave Harry Potter fans in a sense of frantic excitement as they recognize all the locations from the books and movies, and Simpson's lovers will find themselves pointing out all the different characters and nods to the show, as will those who appreciate Marvel and Jurrasic Park.
We all know how Disneyworld is also split into different 'worlds' and sections, and that's not even counting Epcot – which is literally a trip around the world.
Even waiting in line can be enjoyable, as there are interactive environments to keep you entertained while you wait; even if you don't want to get on the ride, it might be worth your time to wait in line for certain rides just to take in the full experience. Don't forget to bring a camera!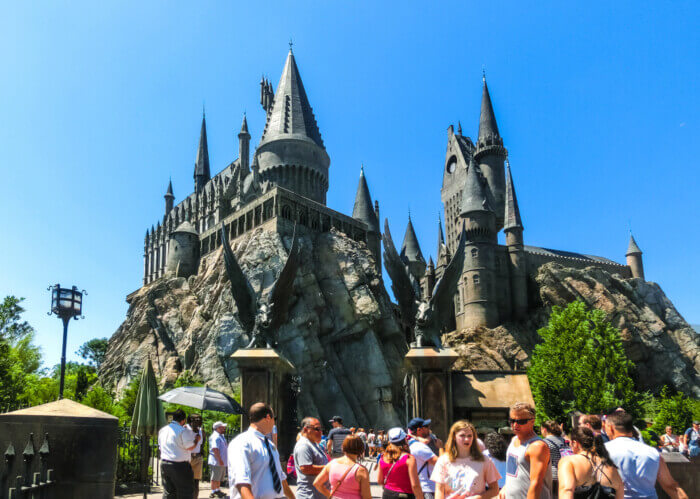 ---
Catch a Show or Event
There are plenty of amazing sit-down shows you can enjoy at both Universal and Disney. And a lot of the time, they're free to enjoy!
If you prefer to sit down shows, the parks are full of them! Or perhaps you'd rather take a couple of hours to watch a film? Universal has a huge theater that plays all the latest movies!
There are even special events that take place around the holidays, like Christmas and Halloween—just be sure to look up times of shows and parades so you don't miss any!
Read more about Florida: The Top 10 all-inclusive resorts in Florida
---
Watch the parades
Of course, Disney is famous for it's wonderful parade – and if you plan on catching the parade, that's at least an hour of your day taken care of!
There are often parades at the park in Universal too, where you will see some of your favorite characters, like Spongebob, Spiderman, and Deatheaters.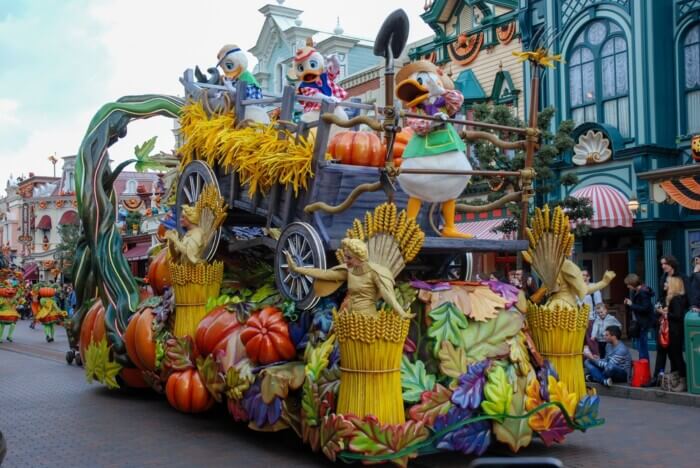 ---
Meet the characters
Meeting the characters is a huge part of your experience at Disney World. In fact, it's almost crucial to get a selfie with one of your favorite characters! It's such an amazing moment from your trip!
It may take a little while to queue for you meet-and-greet the characters, but it's well worth it and meeting them is so much fun!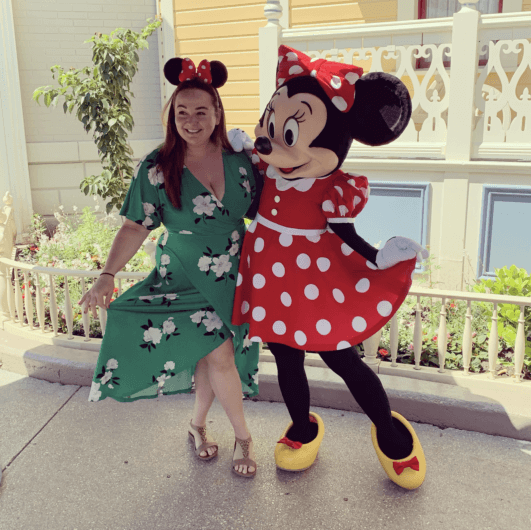 ---
Play Games
Naturally, Universal has plenty of games to play. Over in Krustyland, there are plenty of Simpson's themed games that allow you to win prizes.
The same can be found over in the park's arcade, where you could easily spend an entire afternoon racking up tickets and exchanging them for some amazing prizes.
Try to win one for that special someone, if you've got the skills.
---
The Fun Never Ends!
There's plenty to do inside Universal Studios even if you aren't much of a coaster enthusiast. Whether you want to play some games, watch a show, or browse the countless stores for something cool to take home, you can rest easy knowing you won't be bored.