---
Are you looking for photos and reviews of The Aria buffet in Las Vegas? Or maybe you're wondering which buffet to visit and you just want some more info?
---
My husband and I visit Las Vegas a couple of times a year, and (I won't lie) the buffets are one of my favourite things to do in the city. If you love food, if you love trying different cuisines, if you love eating out – then the buffet at The Aria Hotel is going to be something you enjoy.
This specific review is of the Aria buffet in Las vegas – but I'm also visited and reviews the Cosmopolitan buffet and the Wynn buffet too!
---
So first up, how expensive is the buffet at the Aria Hotel?
---
The biffets range in price, it depends on which hotel you're in, and (generally) the price of the buffet tends to reflect the price of the hotel. So, the more luxe and high-end the hotel, the better (and more expensive) their buffet will be.
The Aria Hotel is a 5* hotel and it's one of the most luxurious and high-end on the strip, so the buffet at the Aria Hotel is priced a little higher than most. But at the same time, it's also much high quality food than most, and there is a much wider variety of food and cuisines to choose from.
For me, the slight increase in price, is totally worth it. 
The prices vary depending on certain factors; the time of day, the day of the week, and the drinks package. I've copied in their pricing as of April 2020 below, but this could change during special holidays or events, etc. Also remember, if you opt for an alcoholic drinks package, this could impact the price too.
There are two options price-wise, so you can either get unlimited alcohol included (for an extra $19.99 on top of the prices below), or just stick with the unlimited soft-drinks. Soft drinks includes all fizzy drinks like Coke, and fruit juices and hot drinks – so it's not like you're short of options if you don't opt for the alcohol choice.
Breakfast (Monday – Friday)
7:00 AM – 11:00 AM
Adults $29.99
Children (5-12) $16.50
Brunch (Saturday & Sunday)
7:00 AM – 3:00 PM
Adults $35.99
Children (5-12) $18.50
Lunch (Monday – Friday)
11:00 AM – 3:00 PM
Adults $29.99
Children (5-12) $16.50
Dinner (Monday – Thursday)
3:00 PM – 10:00 PM
Adults $40.99
Children (5-12) Free
Gourmet Dinner (Friday – Sunday)
3:00 PM – 10:00 PM
Adults $45.99
Children (5-12) Free
Top tip! You'll notice that the buffet is considerably cheaper at brunch or lunch time – and this is a pattern across all Las Vegas buffet (not just the aria buffet). So if you're keen to just try as many buffets as possible, or budget is a little tight – always opt for an earlier seating!
---
What is the dining room like at the Aria Buffet?
---
The tables are pretty spacious, and not crammed in. It's actually a lovely room to eat in – as it looks out at the pool area and has loads of lovely big windows. It's big and bright, and whilst it doesn't feel formal or 'posh' it doesn't feel too casual either. The room in the Aria Buffet is also pretty big, so if you want to sit in a slightly quieter part of the dining room – just ask your server.
The service staff are good and pretty quick, they will refill your drinks for you (soft drinks are included) and they will also clear your plates when you get up for more food. Most of the servers will ask you before they seat you if you have been before, and if you haven't just let them know – they're always super helpful and willing to give lots of advice!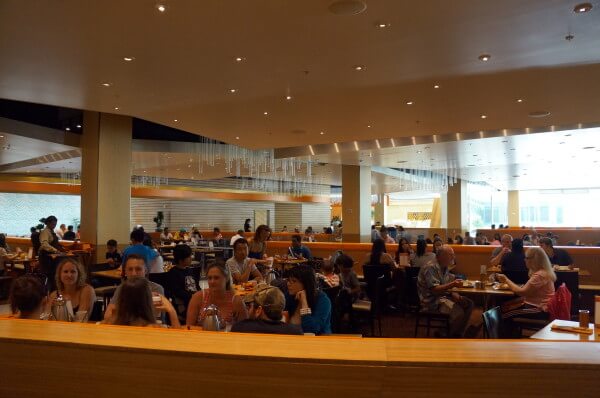 ---
What is the food like?
---
I love the food at the Aria Hotel Buffet. It's definitely in my top 3 Las Vegas buffets, as far as variety and value-for-money goes. I've included as many photos as possible below of the Aria buffet – so you can have a look through and see what takes your fancy!
Bear in mind though, this is only a small selection of what they offer – I couldn't possible have taken photos of all of it! There is so much choice, and some of the options will change daily, or over lunch and dinner. For example, during dinner they have more protein choices, such as carved meat and shellfish.
Over in the 'appetisers' sections you'll find food like cheese, olives, salads, dressings, shellfish, pickles, soup, bread, etc.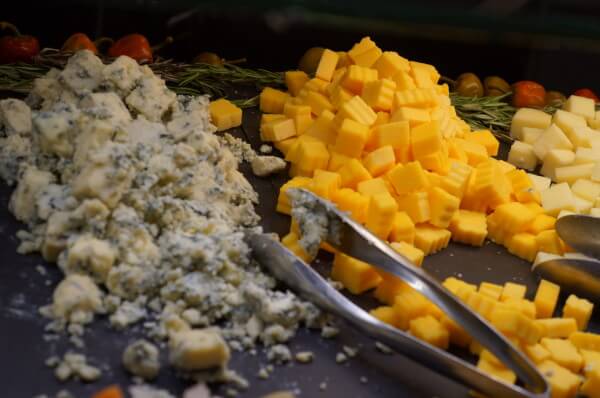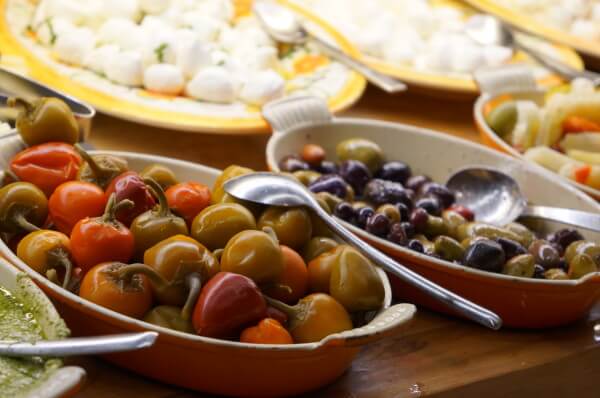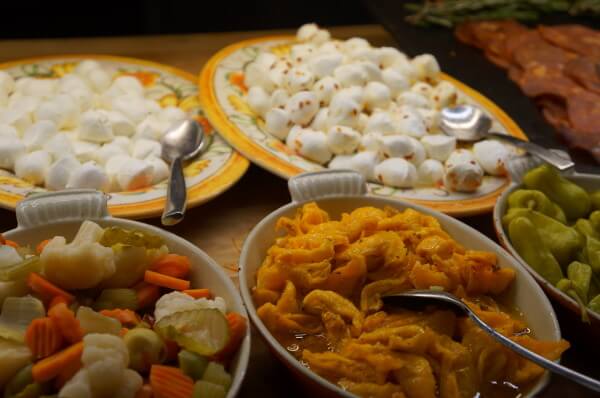 I'm not a shellfish eater (allergic!) but even I could appreciate the amazingness of all the shellfish and seafood they had on offer. These basins that they kept the prawns, crabs, etc in were huge and were literally overflowing with food.
You know those lame hotel buffets you're used to, where things run out halfway through and never get refilled? This is never a problem in Vegas, especially at The Aria buffet. They are all over it, and things are constantly refreshed and refilled. It's great, and really makes you feel like you're getting value for money.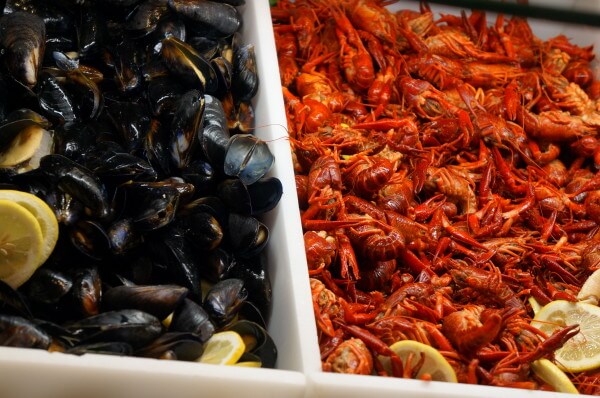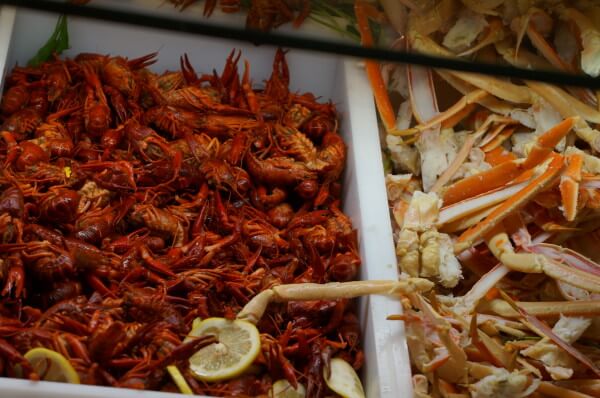 BREAD GLORIOUS BREAD.
Now here's a piece of advice: Don't fill up on bread, as tempting as it might be!
I love bread – but at a Vegas buffet, you avoid it. The more bread you eat, the less room you have for all the good stuff; like steak, pork belly, chicken, sushi, fish. So save the bread for last! If you still have room for it after you've tried everything else… then go for it. I say all this, but the bread is still my favourite part. I freaking love bread.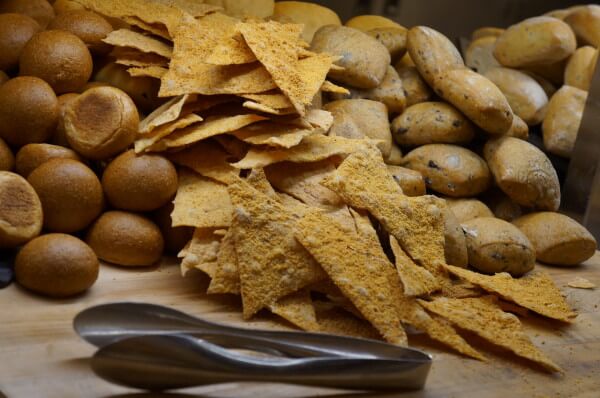 For main courses, you'll find so much choice. This is the main event at the Aria buffet, and they really don't disappoint. You'll find; choices of roasted meat, pasta, pizza, sushi, mexican food, roasted vegetables, dim sum, shellfish, salads… the list goes on.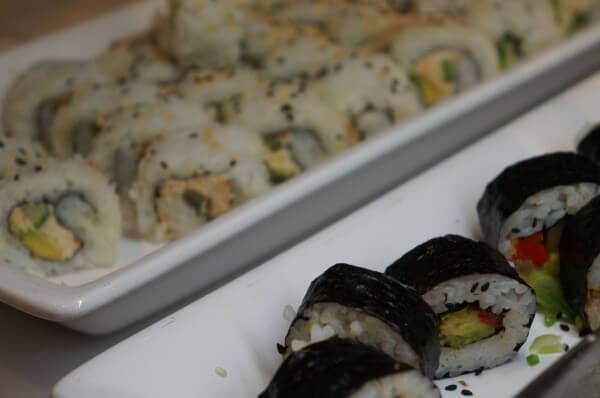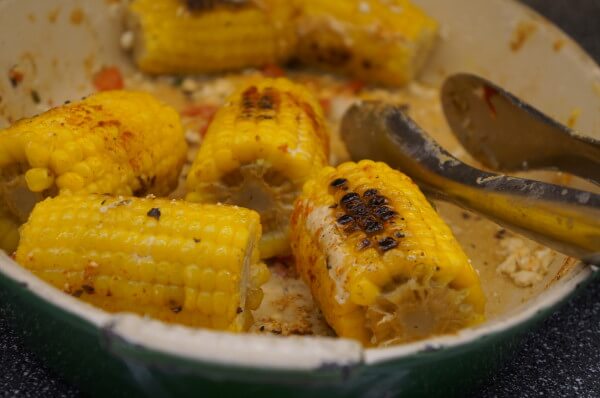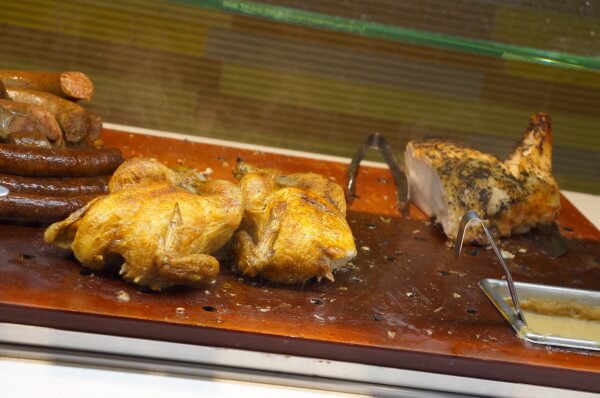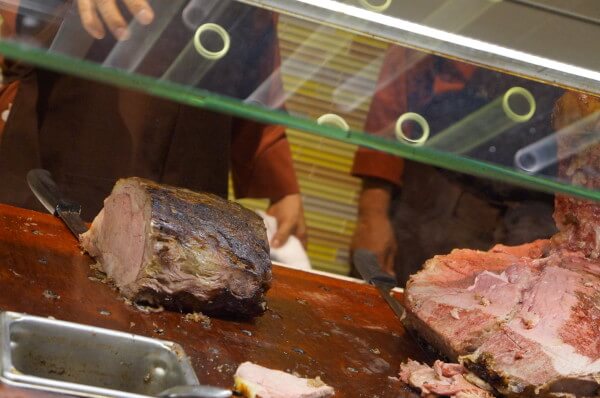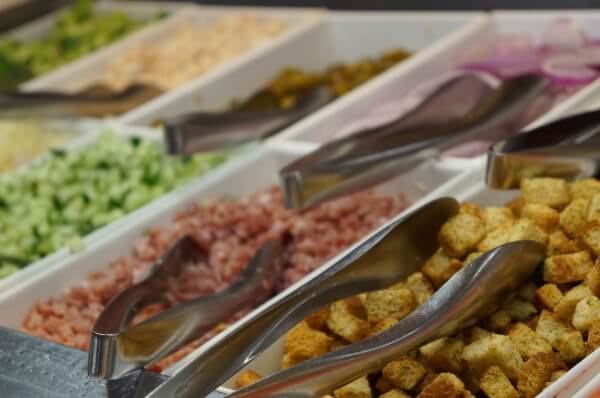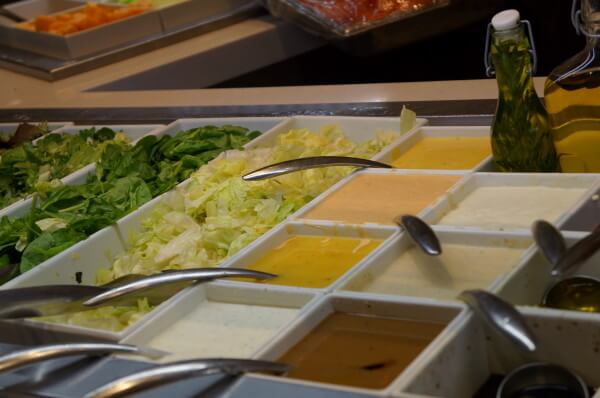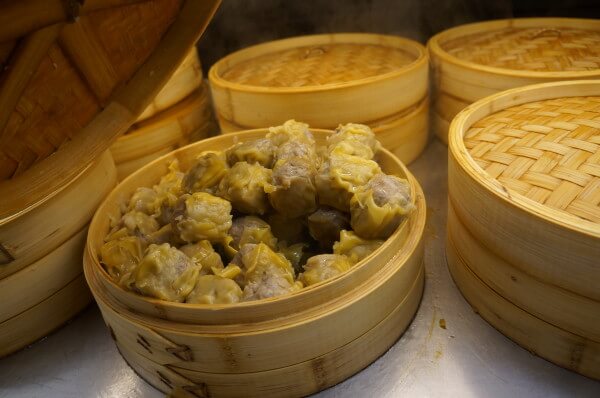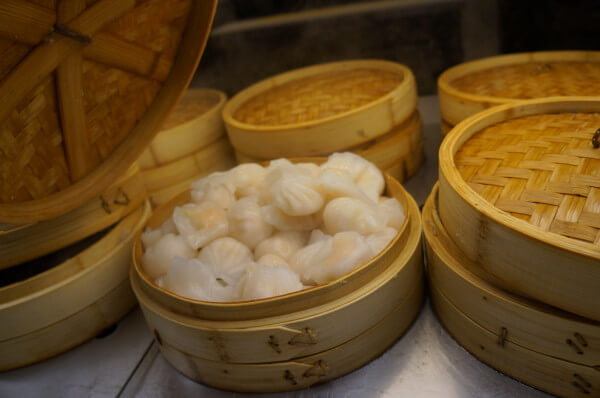 Now onto photos of the desserts (because that's the bit you care about most right?) and because the desserts at the Aria buffet are epic. I won't go through and list everything they had (only my favourite bits) – but just browse through the photos and you realise how much variety there is for people with a sweet tooth!
The kind of variety that literally means you can't try it all in one sitting. No chance. Also again, bear in mind that I've only photographed about 40% of what was on offer at the Aria buffet…. There was way more than what you see here.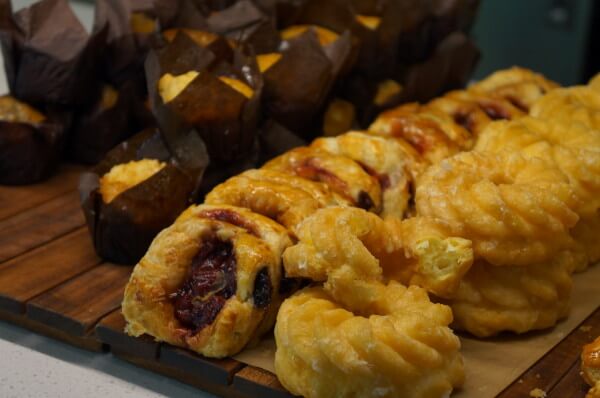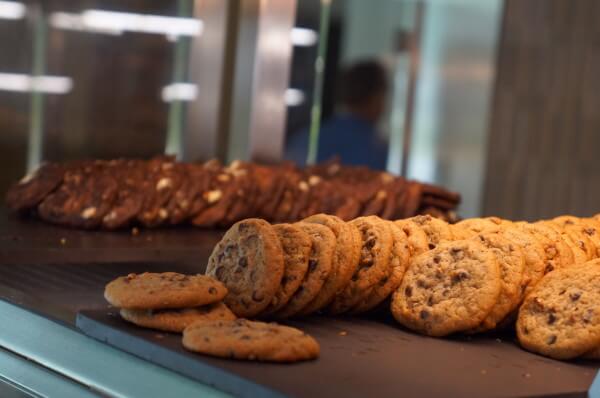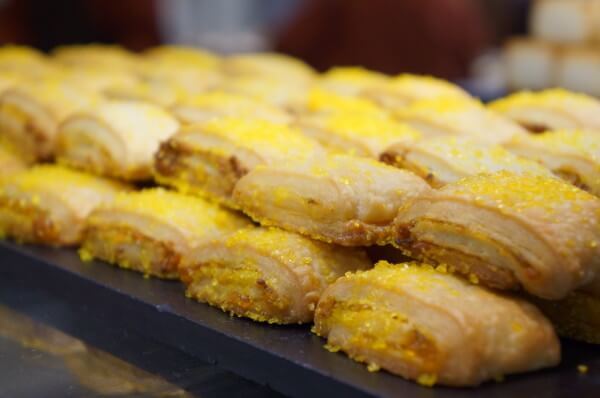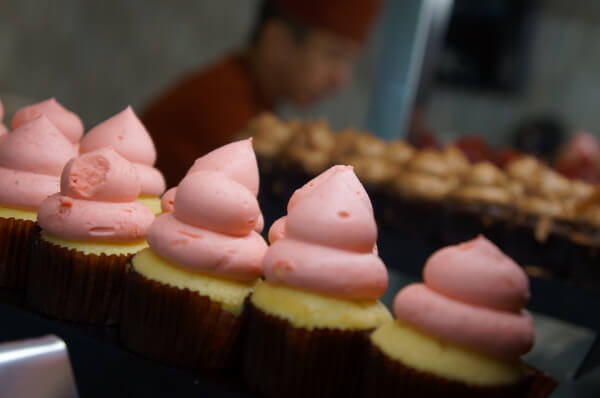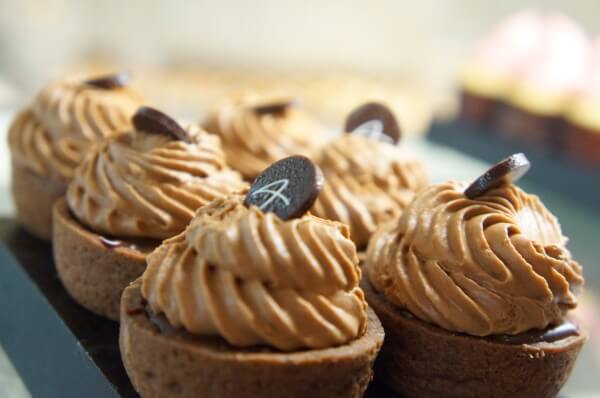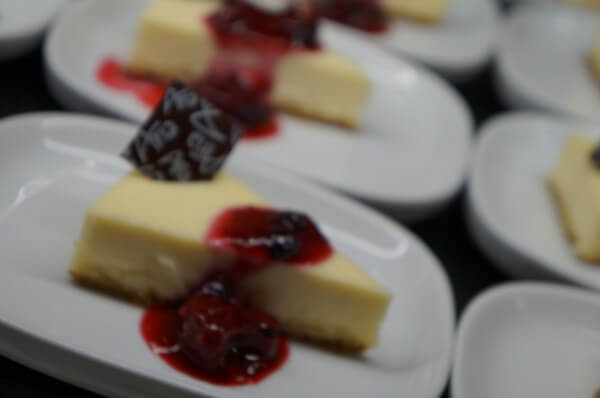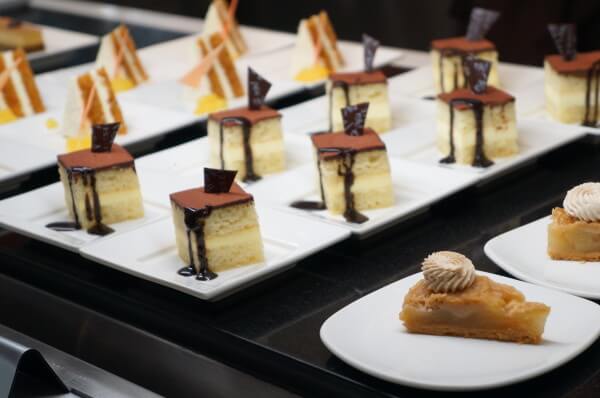 I forgot to photograph them, but they also had RICE KRISPIE SQUARES. This was the highlight of my life. I snuck like 10 pieces back to our hotel room and had them for snacking the rest of the time we were there.
They also had ice-cream and sorbet in tubs, and you could go up and get them freshly scooped into a cone or a tub for you – which was a really nice touch.
Seriously if you have a sweet tooth, you're not going to be disappointed at the Aria buffer – it really lives up to expectations!
---
If you're still unsure – I recommend visiting the tripadvisor page and just browsing through more of the food photos (there's over 1000 on there!) it'll give you a much bigger impression of the food on offer too!
I hope this guide and review of the Aria buffet is useful!