On our recent trip to NYC, we had the pleasure of staying at The Omni Berkshire Hotel. The hotel can only be described as a high-end (yet affordable), traditional New York hotel.
Located right by the Rockefeller Centre (just a blocks walk away) and next door to St Patrick's Cathedral (another bit tourist spot in the city) you couldn't get a better location than this.
The hotel would be perfect for first-time visitors who want a lovely hotel, with spacious rooms, right in the heart of the city.
The following attractions are all within walking distance (I'd say all within a 10 minute walk or less); Rockefeller Centre, Central Park, Apple Store, St Patrick's Cathedral, Times Square, 5th Avenue Shops, Trump Tower, the list goes on!
Now onto the rooms… 
As you can see the room design is classic / modern and in lovely cream colour tones.
I honestly couldn't have been more pleased with the room, there was so much space, a lovely view and the windows opened too – which is always nice in NYC, because I love the city-noise of the streets outside.
The bed was HUGE too. I could sprawl across and not even touch the ends (which, by the way, is my marker for a good bed).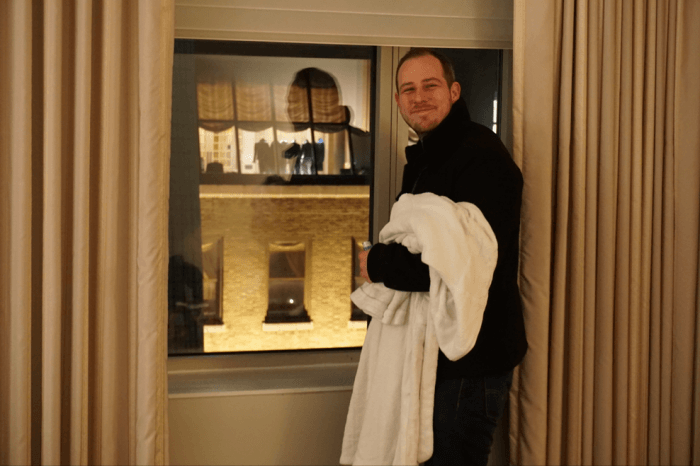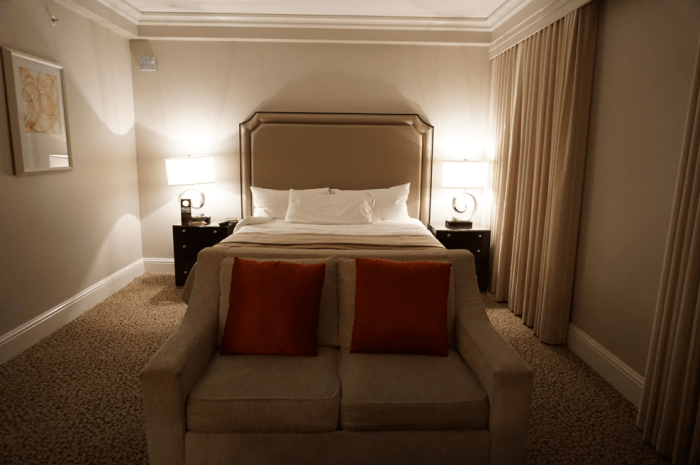 The room was kind of in two parts, the bed side and then the living end, with a little sofa and coffee table. I always find in city hotels that this extra space is a total bonus.
NYC is famous for having tiny hotel rooms – but the Omni Berkshire Hotel is definitely an exception to this rule.
The little sofa was perfect for watching a movie after sightseeing, or setting up a little in-room picnic when we didn't fancy eating out (which we did on our first night!).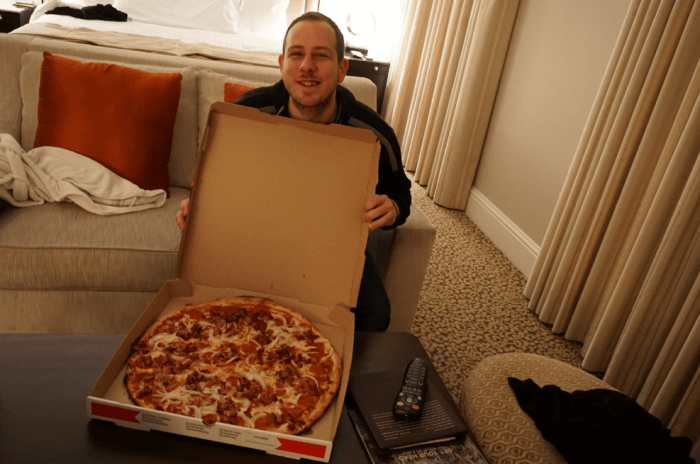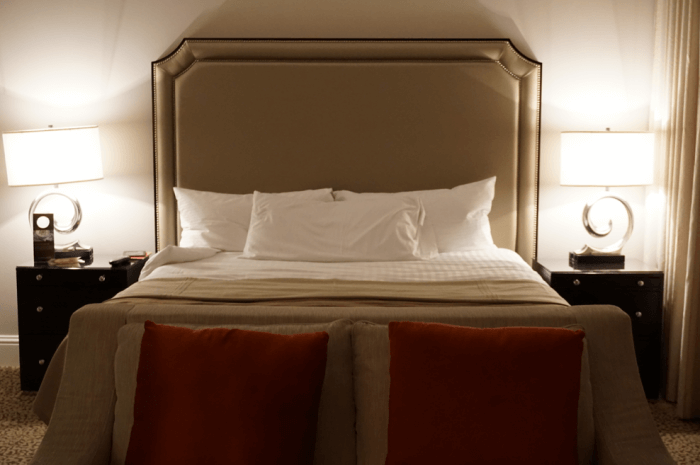 The bathroom (pictures below) was also a good size, and had a bath / shower combo.
After sightseeing and being on your feet all day in the city – it's kind of amazing to come back to a hotel room with a bath. Such a treat for weary feet.
See if you can spot me in the photo below. I look like an idiot!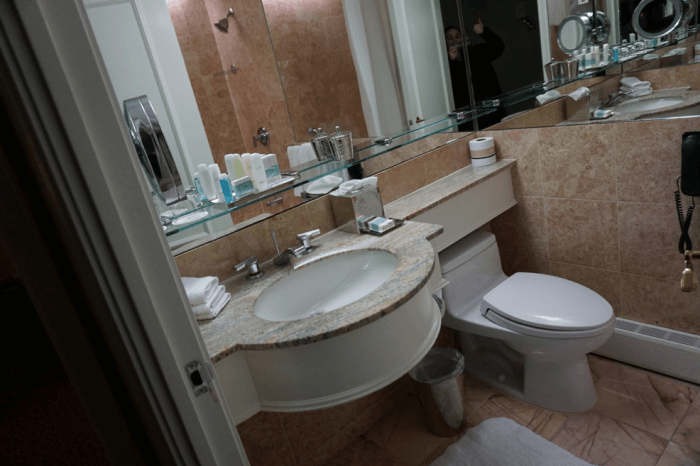 Here are some photos of the hotel lobby (looking all pretty and Christmassy – yay!) it's not a huge lobby, but it has a nice little seating area and it looks beautiful – so I'm not sure what else you need.
I always find it a bit weird when people comment on the size of a hotel lobby. It doesn't matter really, you won't be spending much time down there, except when walking through it!
But just for those people who do care, The Omni Berkshire has a lovely looking lobby!
Read more about visiting NYC: 14 amazing dog-friendly hotels in NYC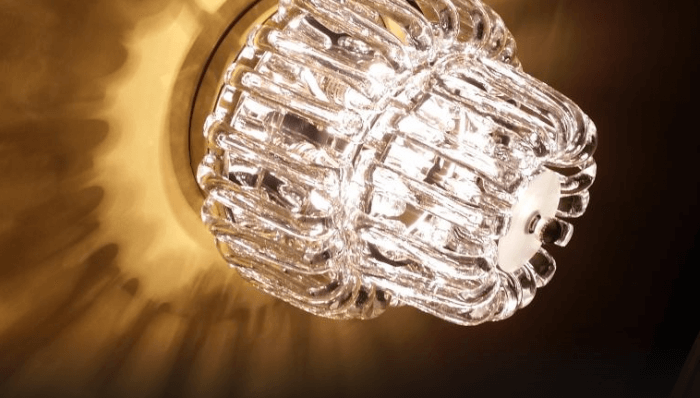 The outside of the hotel is easy to spot and easy to find – and there are a few different subway stations available nearby – which is good if you plan on using the subway to get around!