I was invited up to The Aqua Shard to celebrate my birthday with a guest (I choose my lovely little sister) so I wanted to write a post about the experience. The Shard is something I see every day on my way to work, so I was really excited to actually go into it and see what all the fuss is about.
Before I start… I should point out that unfortunately the weather wasn't really agreeing with us (such a shame – as the views are magnificent!) so the photos have turned out a little fussy. The views still look pretty awesome – if you can see past all the rain drops and clouds.
First thing's first, the restaurant and bar itself definitely has the wow-factor. As you'd expect the windows are floor to ceiling and the whole place feels very up-,market and luxury.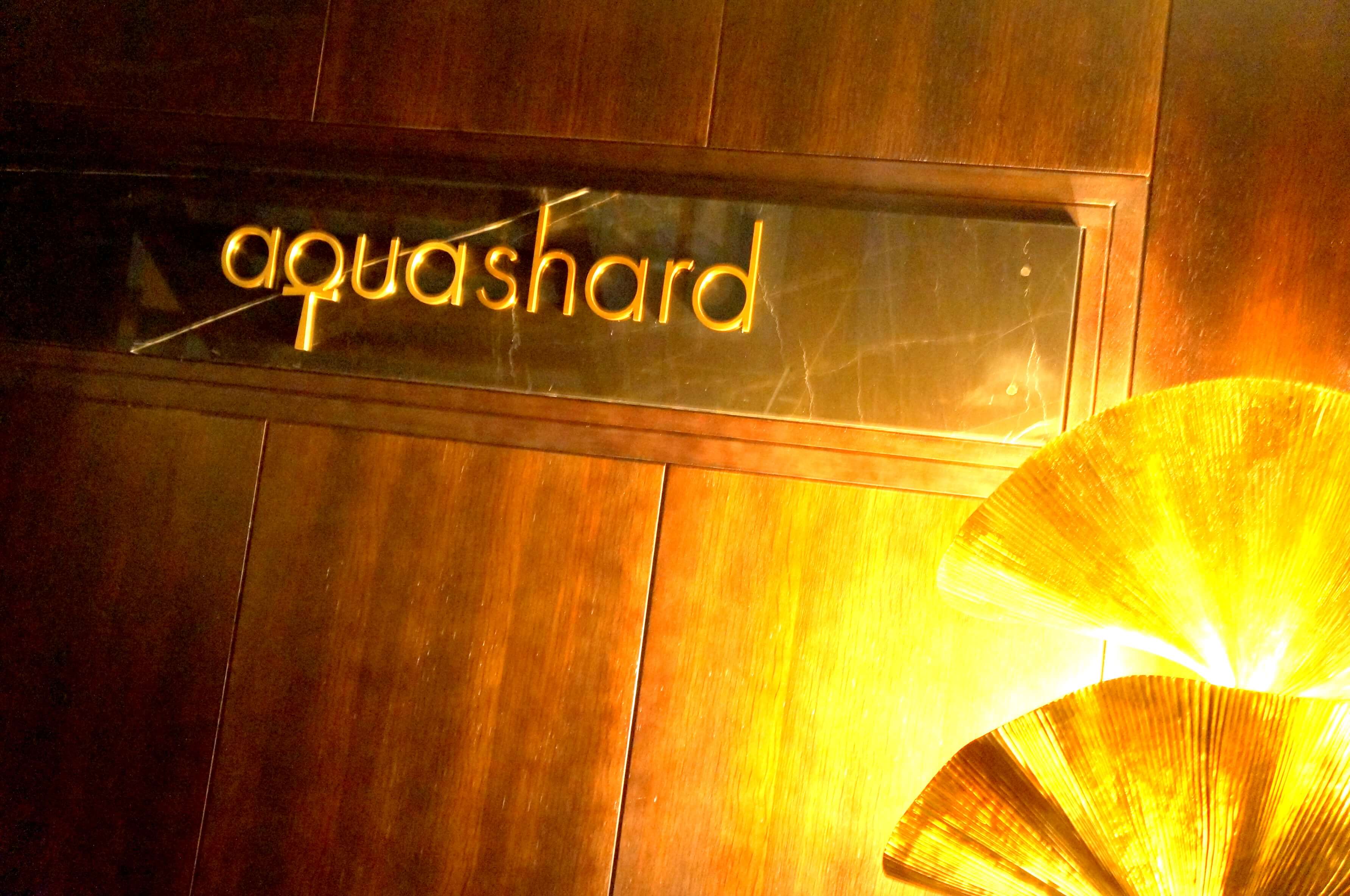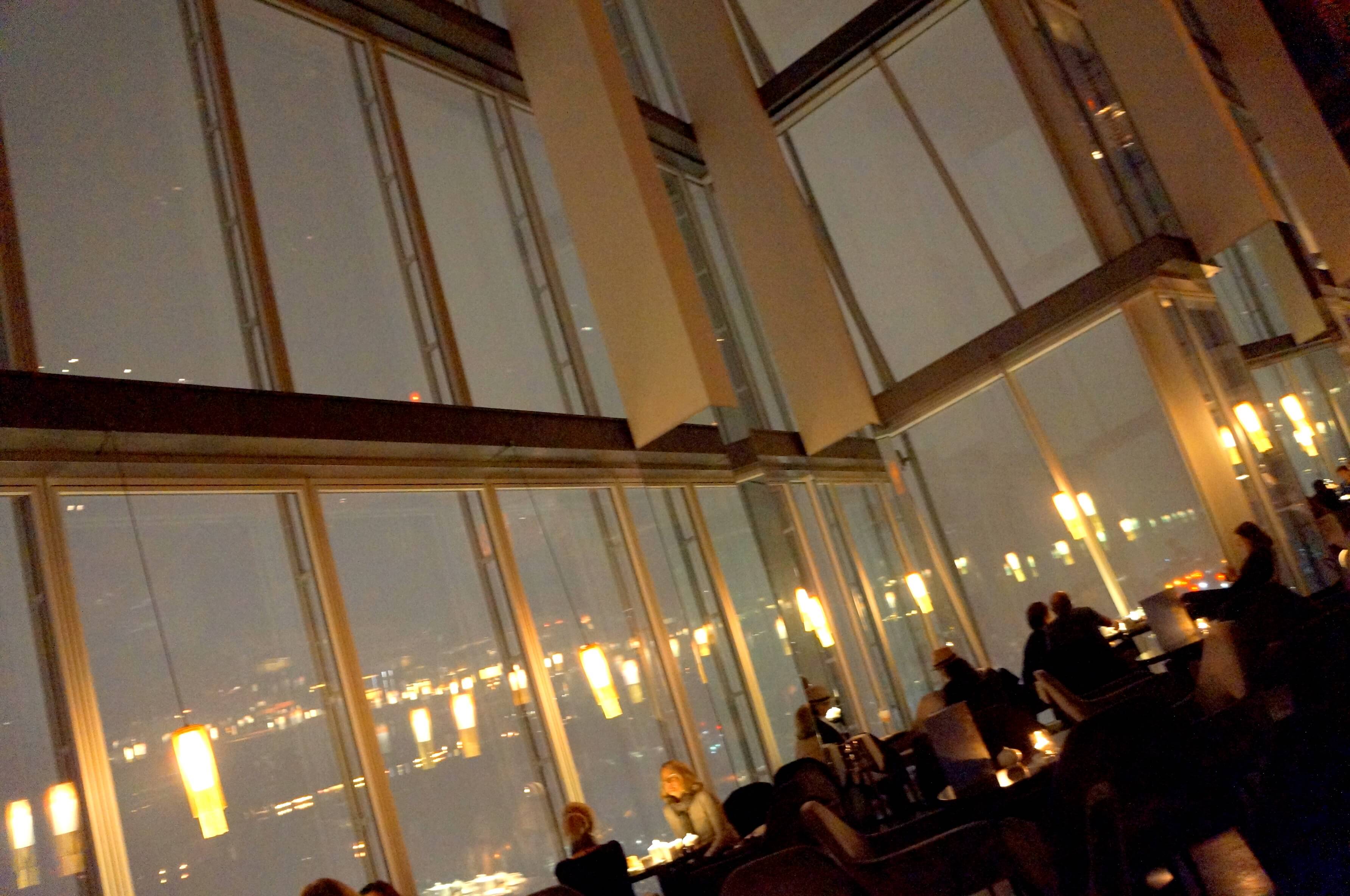 My one, and only criticism (let's get the bad bit out of the way first hey?) is that the staff were a bit snobby. Maybe this is because Aqua Shard is an exclusive venue, but still, I expect a friendly greeting and a smile when I arrive anywhere – and I didn't really get that here. I have a habit of being the most cheerful person in a room, but at Aqua Shard my super-enthusiastic "hello!" to the reception staff was greeted with a frosty stare.
Saying that, our waitress was fantastic.  So it is just hostess and reception staff that need to be a bit more welcoming (they didn't even say goodbye when we left, they just handed us our coats and moved onto the next customer…). The Aqua Shard is a treat, and a once in a lifetime experience for many people – so I think the staff need to appreciate this and embrace their enthusiasm, instead of brushing it off.
I don't usually write negatives in my reviews unless absolutely necessary – but I think this feedback is constructive for Aqua Shard. My favourite restaurant is Hawksmoor in London, and is a pricy place that is always a bit of a treat. Saying that, I go back time and time again because the staff and service are incredible every time. I've never encountered anything but lovely, friendly, welcoming people there – so it's made a lasting impression on me.
If Aqua Shard want to ensure they get people returning again and again, they need to ensure the service is as incredible as the views.
But, let's move onto the good stuff!
The food was lovely. We opted for the afternoon tea package, which included sandwiches , cake, biscuits and scones. The presentation was great and it arrived really swiftly. I'm not sure the table was entirely big enough (we did have to cram everything on) but that was the last thing on our minds – as the food was so yummy.
You also got a choice of tea included with the food – we opted for the English Breakfast variety. I'm not a huge tea connoisseur so I can't give huge insight into this – but it was pretty tasty!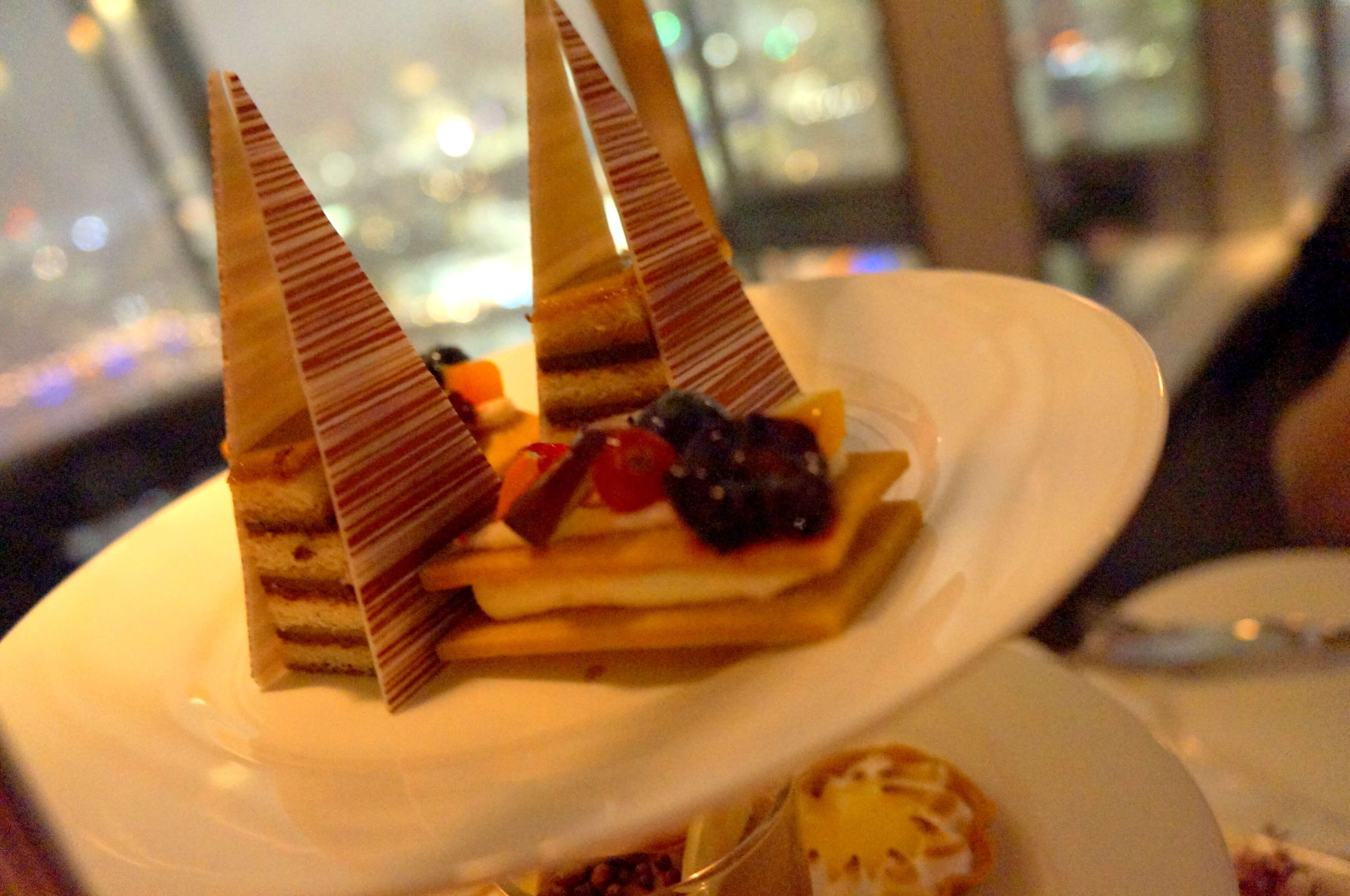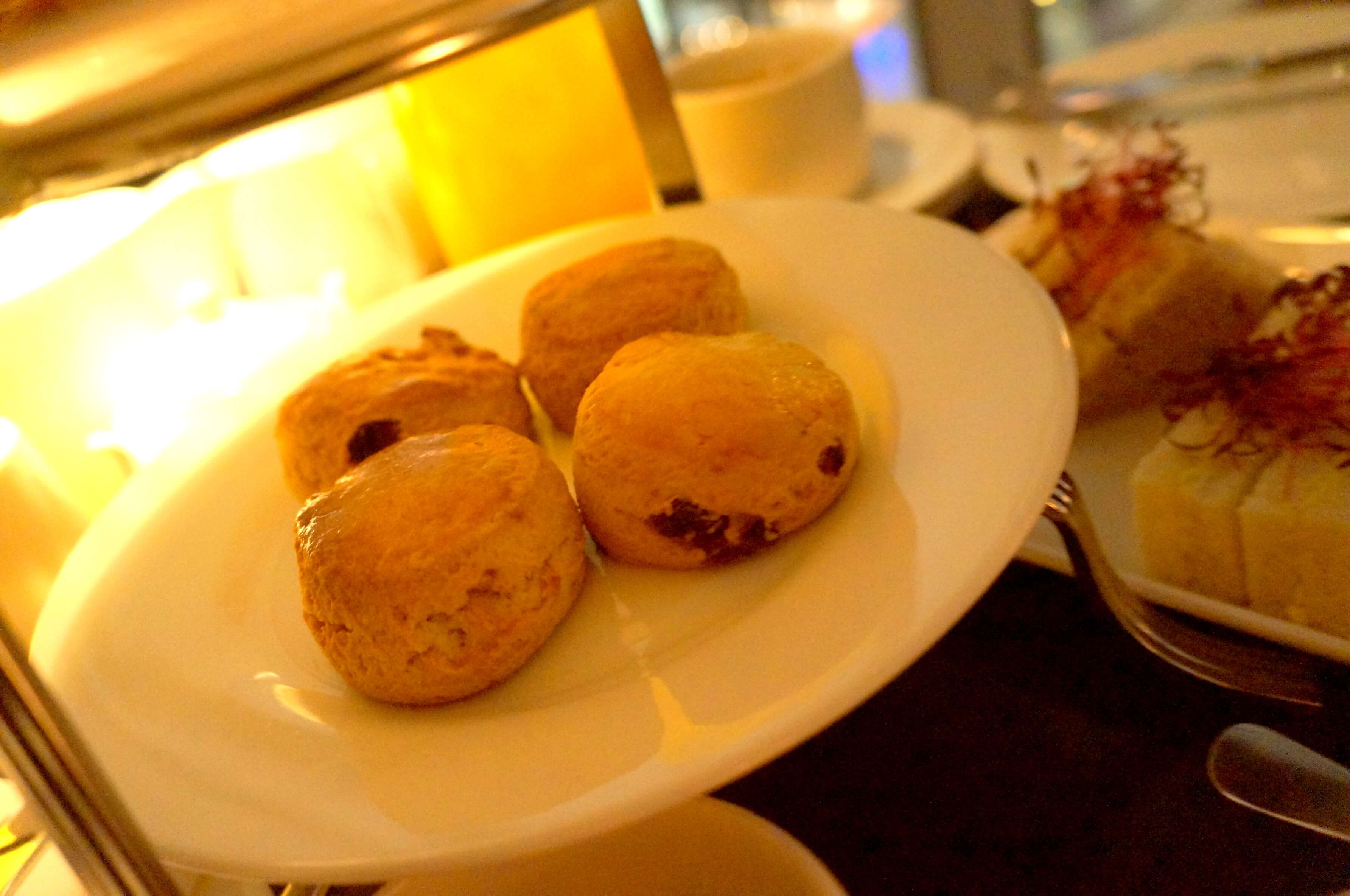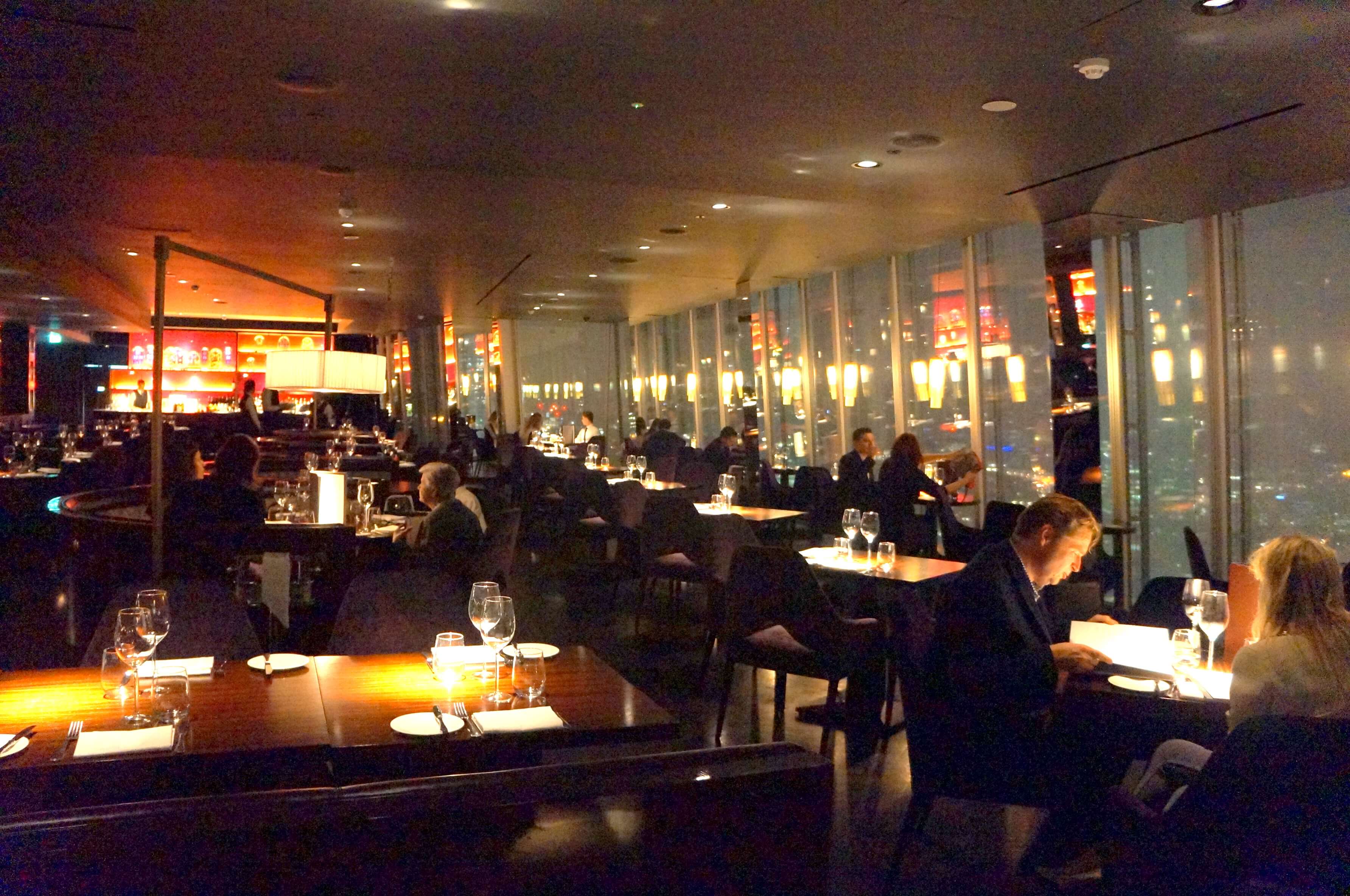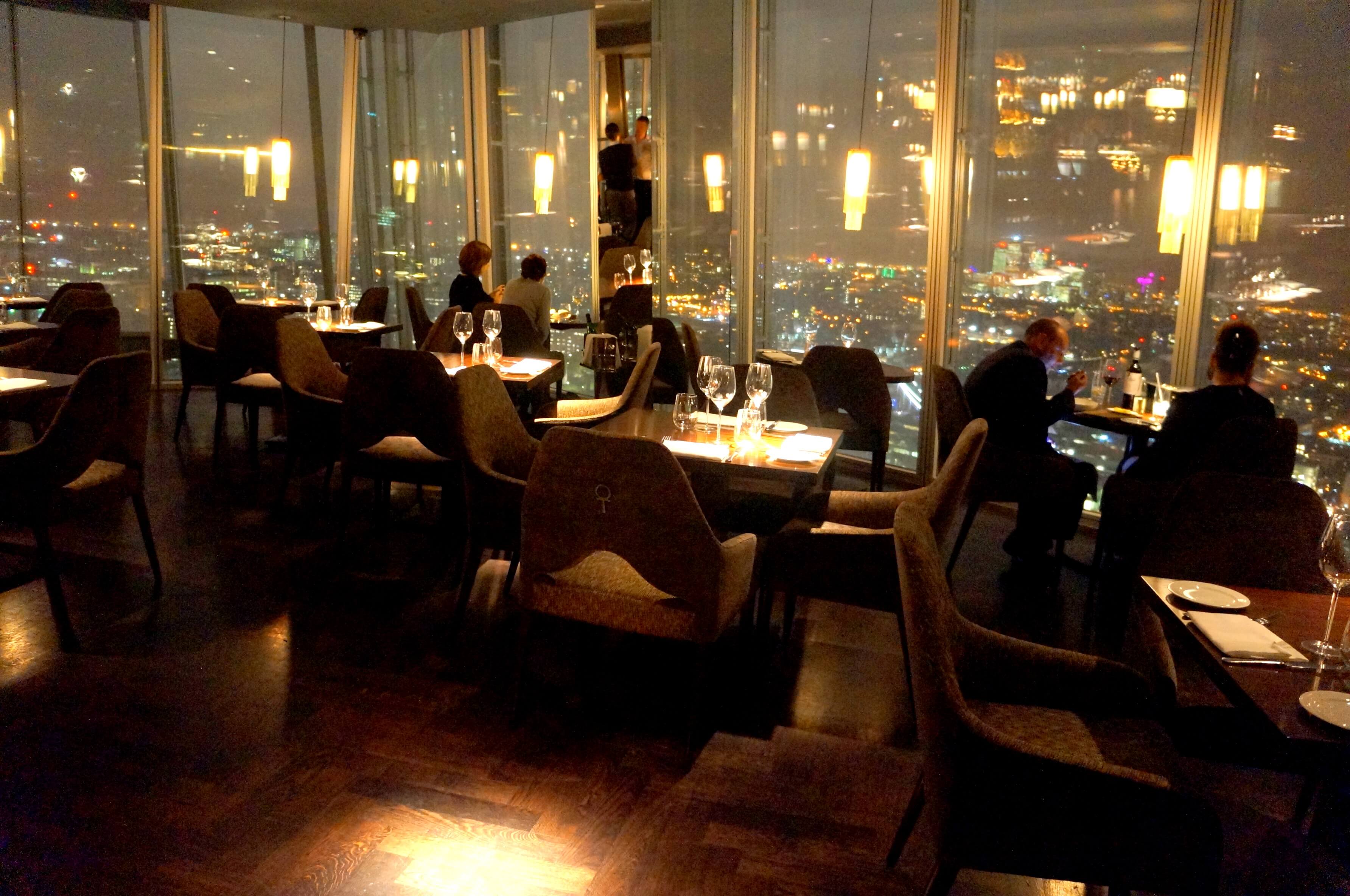 The below photo is the view from our table – probably one of the best views you'll get anywhere in London? I'm so glad we booked an evening appointment as the city really lights up at night, and I've always preferred cities at night time than during the day. You can see St Paul's in the distance in the photos below – so pretty!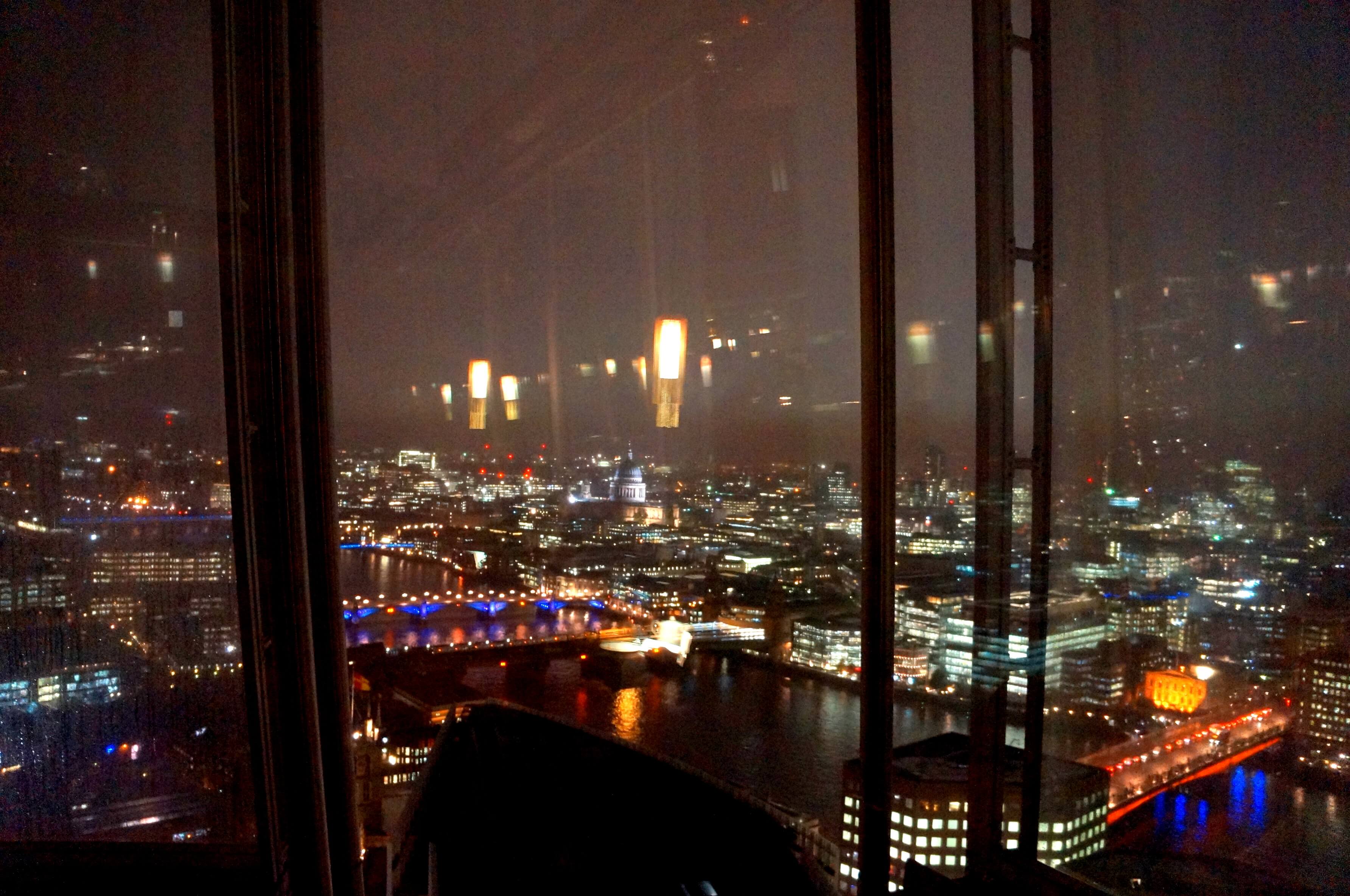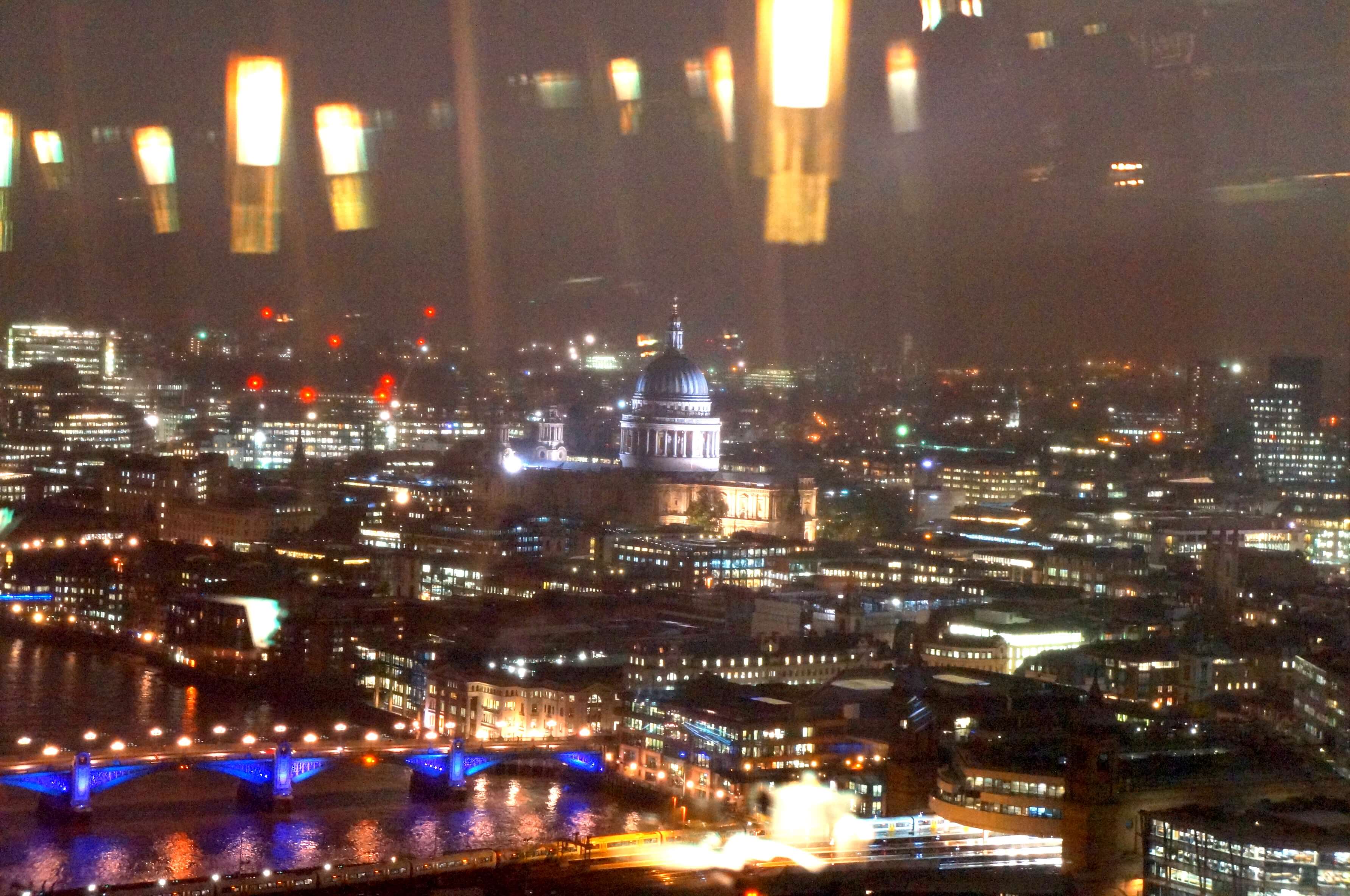 This photo is looking out onto the city (you can just about make out the Gherkin). The photo doesn't quite do it justice however – because of all the rain on the window!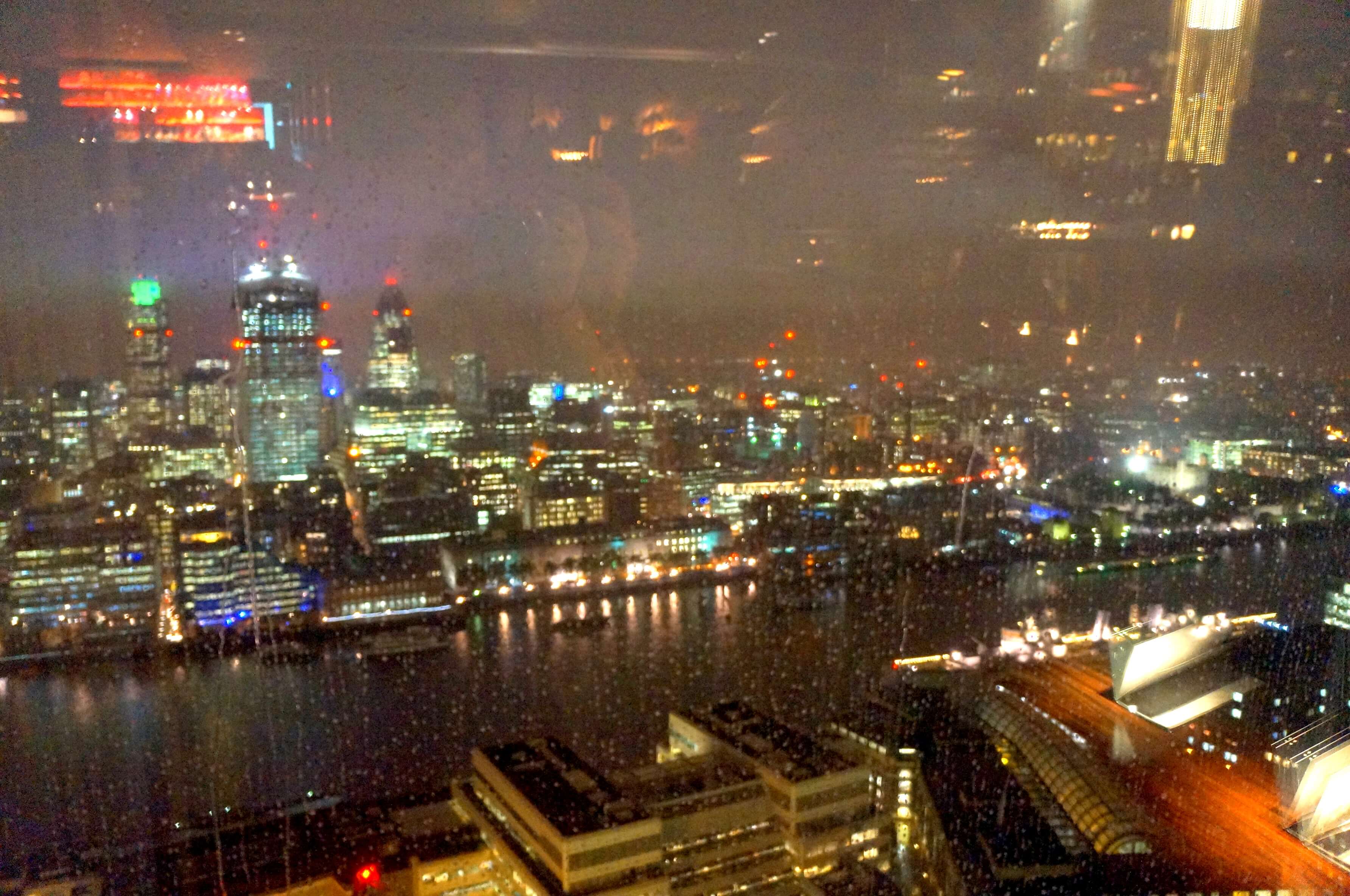 And finally… the toilet! I couldn't help getting a snap of the Loo (a loo with a view… haha). I'm always the first to see what the toilets are like whenever I go anywhere remotely luxurious… so The Aqua Shard toilets didn't disappoint….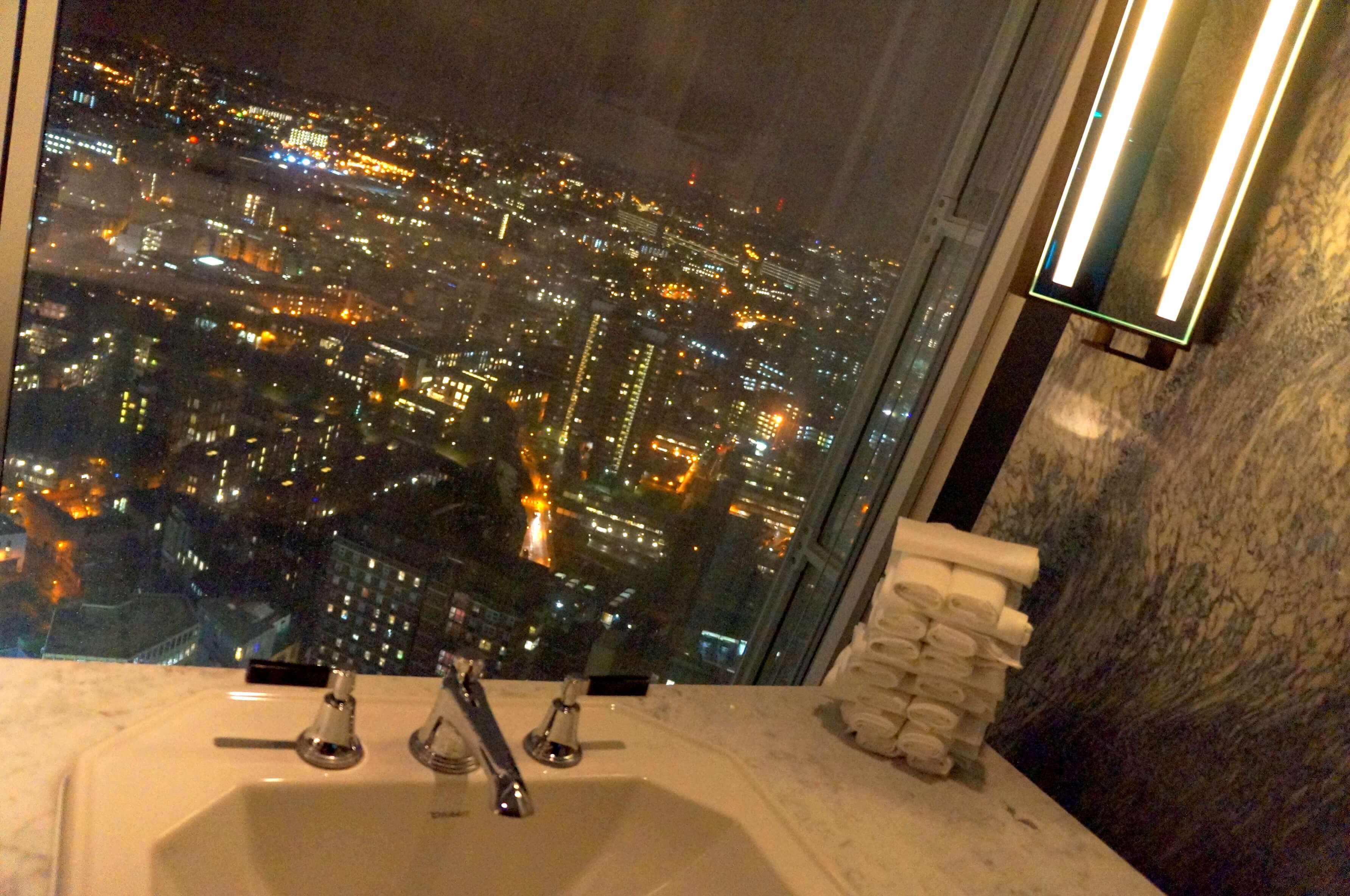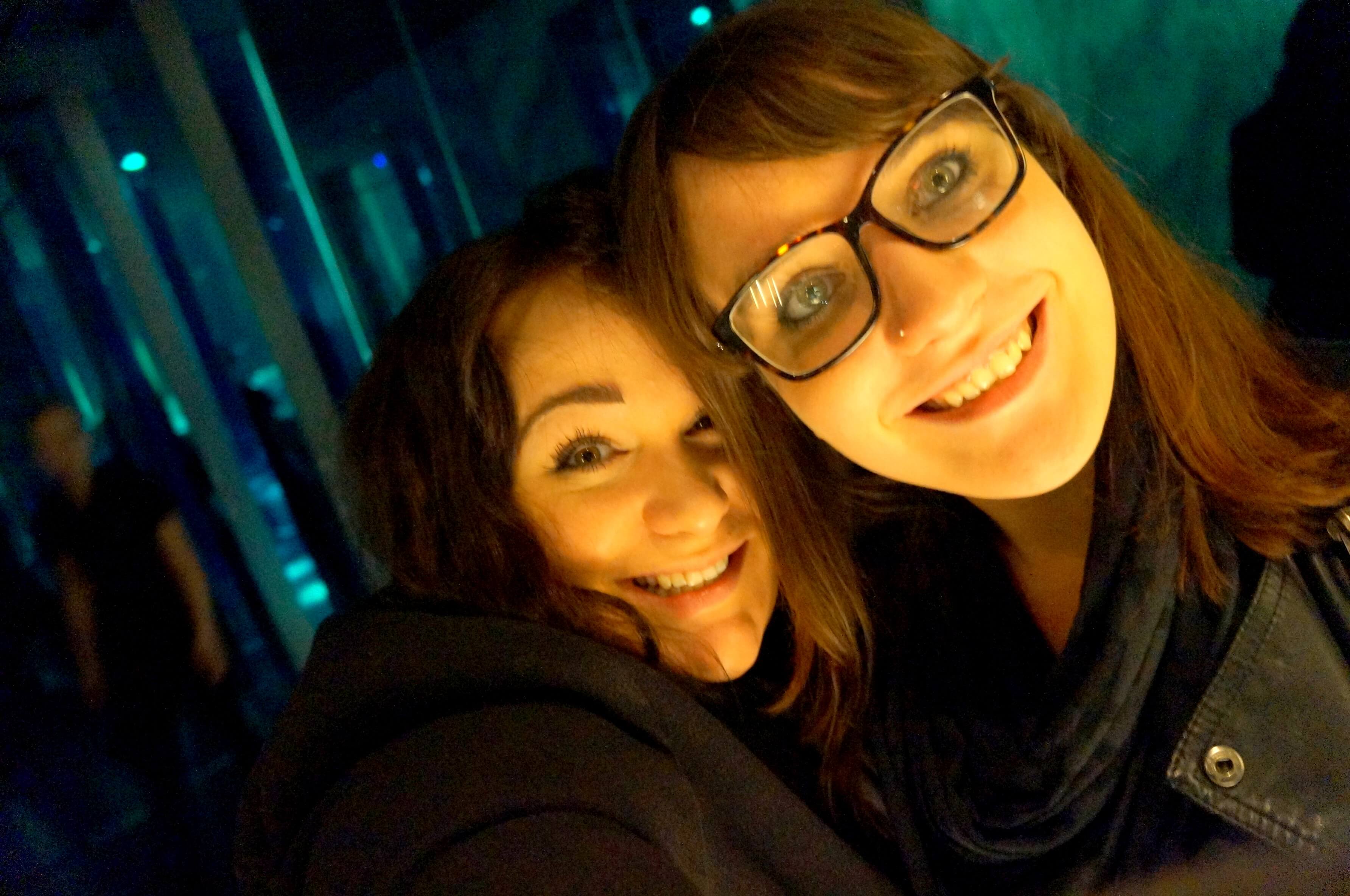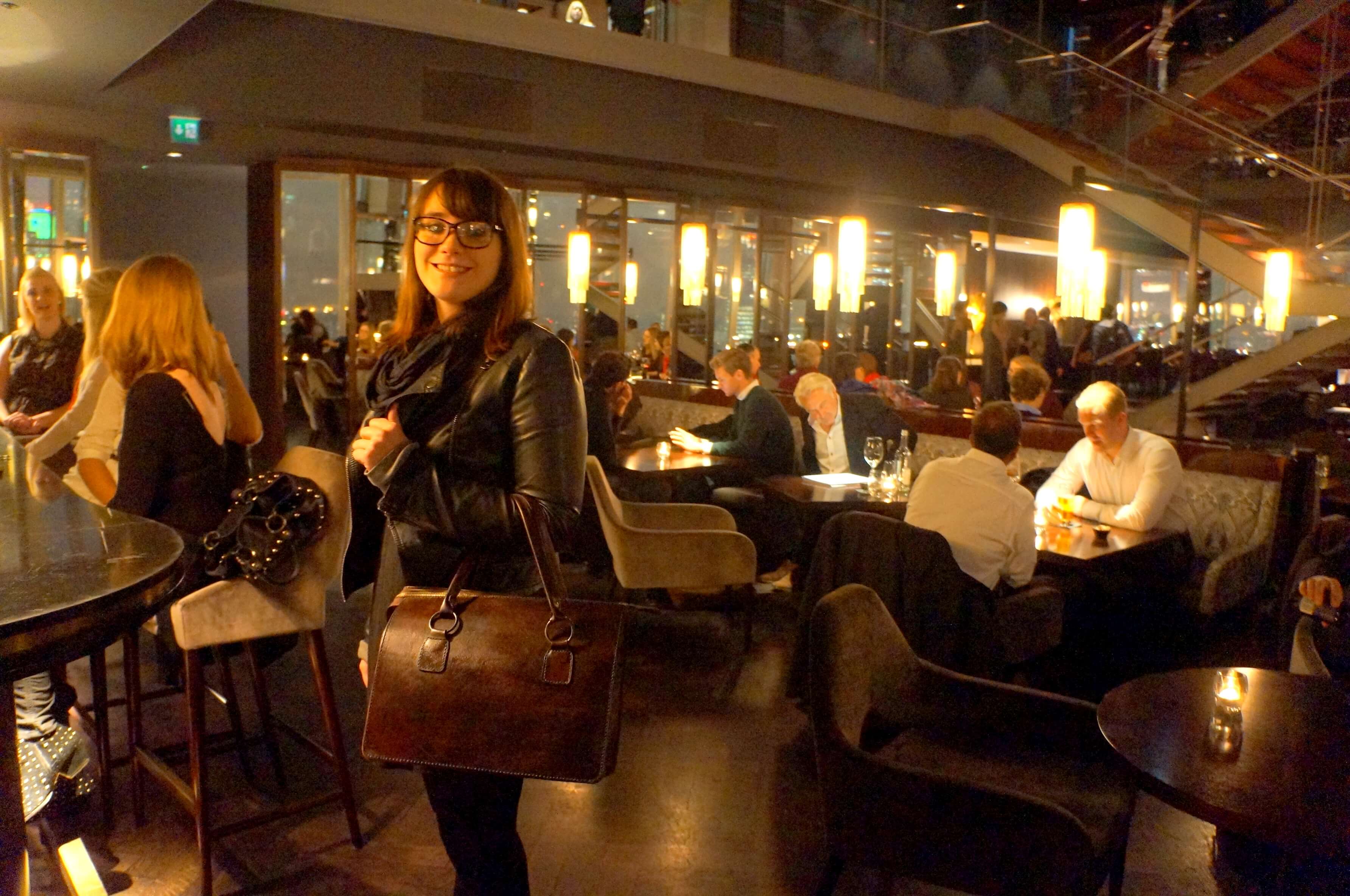 Would I go again? Yes I would. The views are so incredible and The Shard is so iconic – that it does make a great location for a special night out. I just hope that the staff improve in their friendliness, as that would have made the experience perfect.
Did you like the photos featured in this blog post? Don't forget to follow me on Instagram @TheWorldAndThenSome where I post lots more gorgeous photos from my travels!