One of my favourite places in Paris, the Padlock Bridge, is one of those spots you should really try and get down to during your time in the city. Especially if you're visiting for a romantic getaway with your girlfriend or boyfriend. Yes it is super mushy – but sometimes you have to embrace the romance. You are in Paris….!
You can buy your own padlock to hook onto the bridge from home and bring it with you (might be cheaper!) or you can buy them from the little stalls along the riverbank. It'll cost you about 4 Euros (I think that's how much we paid for ours) and they all have markers pens too – for you to write your names on them before locking them onto the bridge.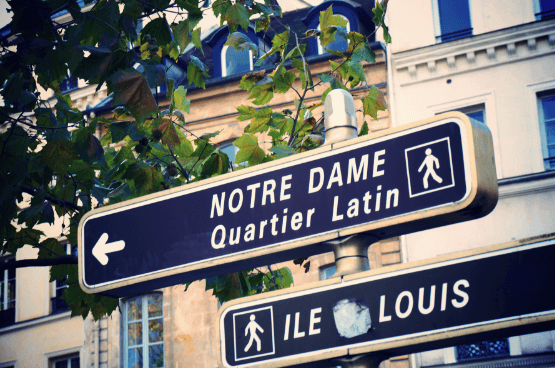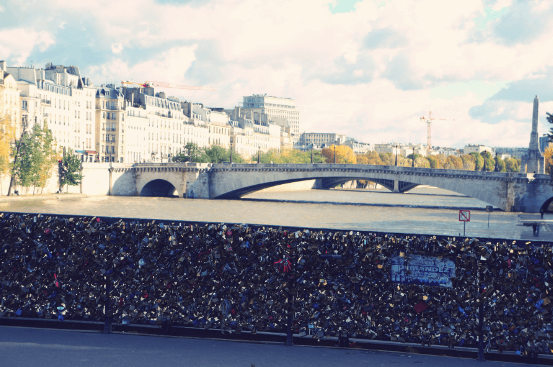 Tradition goes, that you buy your padlock, then once it's locked onto the bridge you throw the keys into the river.
I loved the bridge, and all the lovely couples who were all throwing their keys in the river. This is the kind of thing I love when I'm travelling, it's a place that really means something – and I loved reading all the padlocks and thinking of all the stories that go alongside them.
I took some pictures of my favourite padlocks I found – but there were so many! I could've stayed there all afternoon reading them all. I'd love to make a book of all the padlocks, and have photos of all the couples that match up with them… but can you imagine how difficult it would be to put that together?!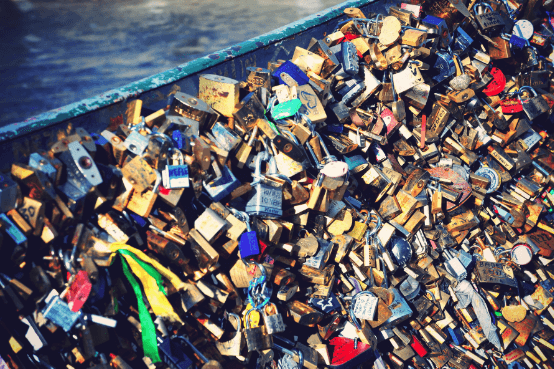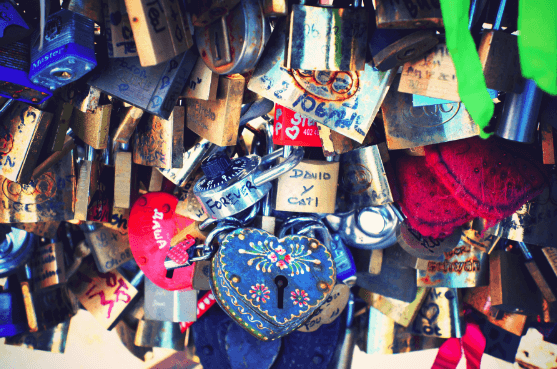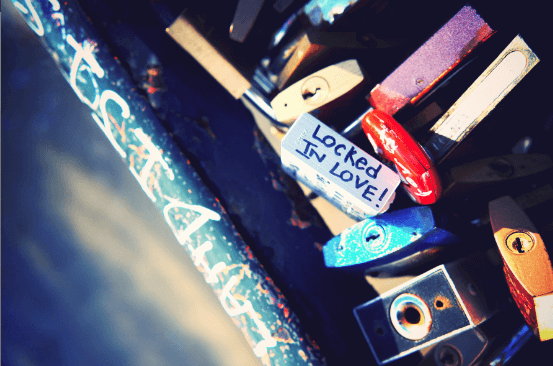 Here's our padlock! Maybe in ten years we'll go back and try and find it again. A good idea (to help out your future self!), is to try and find a padlock that really stands out – and put yours somewhere near there. Then at least you'll know what to look out for!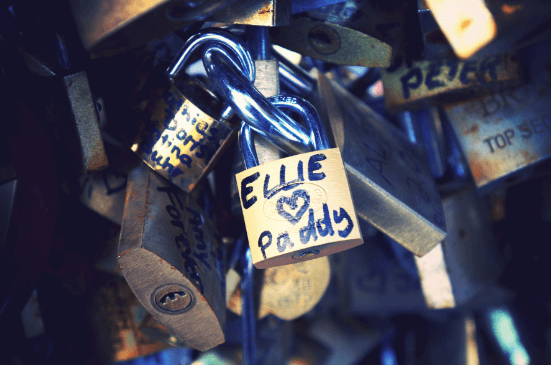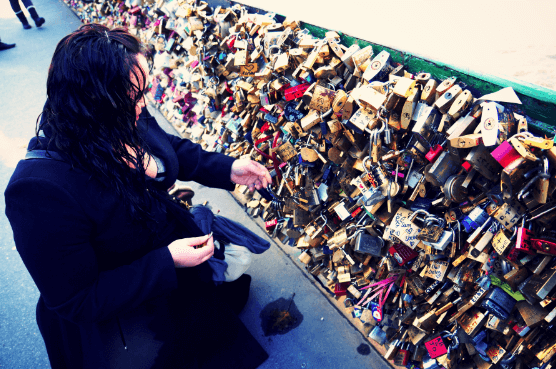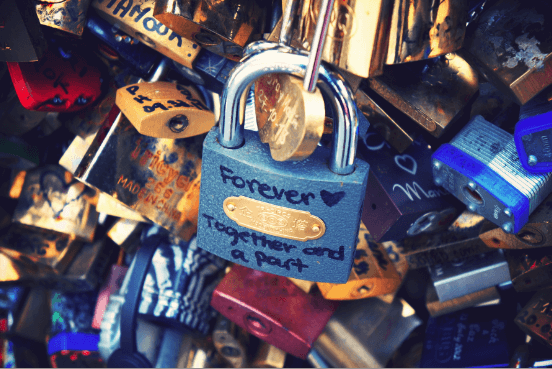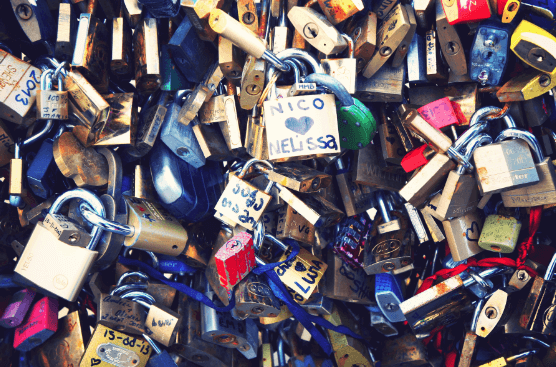 The view form the bridge isn't bad either so you may as well go take a look (even if you're not the mushy sort). It's right next to The Notre Dame as The Padlock Bridge is one of the bridges that connects the cathedral to the riverbanks of Paris, so it's super easy to find. You could just follow the crowds of loved up couples – and you're bound to find it that way too…!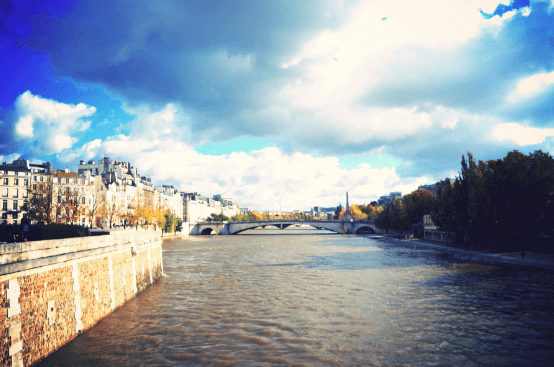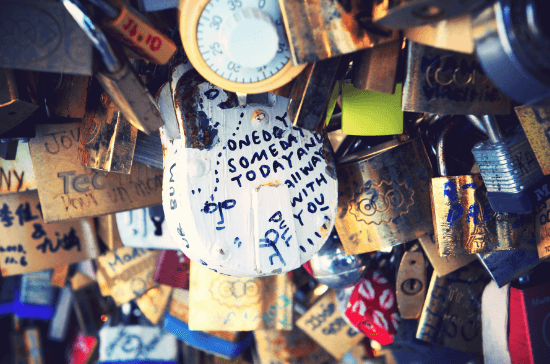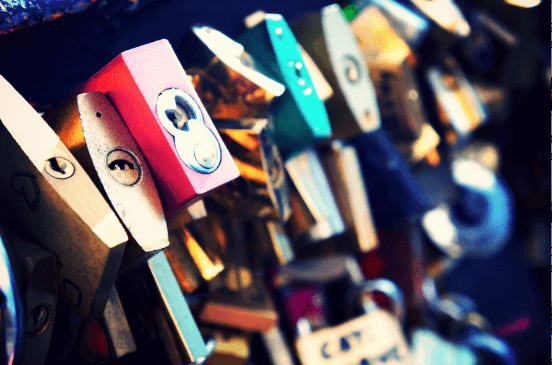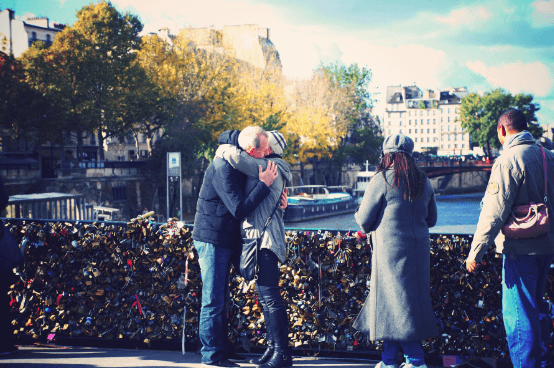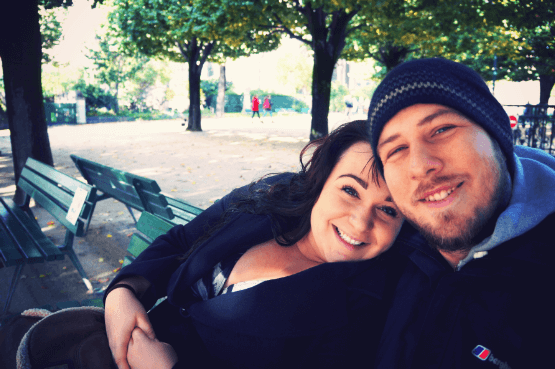 Did you like the photos featured in this blog post? Don't forget to follow me on Instagram @TheWorldAndThenSome where I post lots more gorgeous photos from my travels!