It's less than 7 weeks now, until we set off on our round the world trip – which is so exciting! We've been living in New Zealand for about 5 months now, and the whole point of being here was not only to explore New Zealand, but also to save up for an epic trip the following year…. which we've done!
We've managed to save up now, just how much we needed, and so we've even begun booking hotels and flights – which is kind of awesome. It's so satisfying (after months of planning and daydreaming) to be booking places at last. In fact, in the last 2 days, I think Pad and I have booked around 5 flights, and about 5 different hotels too.
We're incredibly lucky too though, as we're partnering up with several companies, such as the wonderful Flight Centre, Hostel Bookers, Greyhound Australia and Asia Rooms, who are all participating to our trip in one way or the other, providing accommodation or transport. We're feeling very lucky!
So here is our itinerary as it stands:
* Christchurch: 27th – 29th March
Our last stop in New Zealand, where we get to catch up with the lovely Hannah Livingston, and meet her beautiful baby boy!
*  Australia: 29th March – 29th April 
We'll be stopping off at multiple destinations, with the help of Greyhound Australia and Flight Centre here. These will include, Melbourne and The Great Ocean Road, Sydney, Cairns and The Great Barrier Reef, Airline Beach and The Whitsunday Islands, Hervey Bay and Fraser Island, Noosa, Brisbane, Surfer's Paradise and The Gold coast and finally Byron Bay. We'll be mixing it up accommodation wise in Australia, sometimes stopping in hostels (thanks to the lovely Hostel Bookers) and sometimes opting for hotels.
* Singapore: 29th April – 4th May
Stopping with my awesome family out there, with plans to consume lots of amazing Hawker food. This is one of my favourite SE Asian cities, so I'm looking forward to showing Pad around, who is a Singapore newbie.
* Kuala Lumpur (Malaysia): 4th May – 6th May
Booked this as a whim the other day, as neither of us have ever been before and although it'll be a quick visit, we'll cram as much in as we can. We're stopping in a suite in a luxury hotel and I literally can't wait. We get complimentary breakfast, complimentary high-tea in the afternoon and free cocktails in the evening. I was sold as soon as I read about the cocktails.
* Koh Samui (Thailand): 6th May – 11th May
A relaxing beach break for us after all the quick, city stops. Asia Rooms are helping us out with our accommodation here, and we're excited to see what they have in store for us. Basically, this stop-off will be full of pool days, beach days and maybe some elephants too. And monkeys. Oh, and we wanted to try out deep sea fishing.
* Phuket (Thailand): 11th May – 15th May
Another island resort in Thailand, but this time stopping in the (much more lively) town of Patong. I'm sure it'll be world's away from Koh Samui, but we're after variety and we can't wait to try out the nightlife here. We've got a beautiful spa hotel booked right in the centre of town, thanks to www.hotelsphuket.travel  so we're all sorted for this location! Which means we can get a nice massage to cure the hangover…!
* Bangkok (Thailand): 15th May – 20th May
Again, the awesome Asia rooms are hooking us up for accommodation here – and I'm super excited for Bangkok. I've been before briefly – but it'll be Pad's first time. I'm pretty sure his only knowledge of Bangkok is the Hangover 2 movie – so I'll have to show him some other stuff the city has to offer too.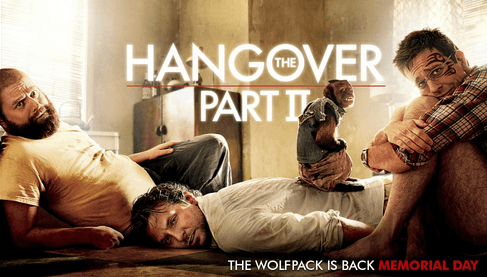 * Hong Kong: 20th May – 25th May 
This is one of the locations I'm most excited for as I've never been before, but always wanted too! This means it'll be Pad's turn to lead the way – as he visited about 5 years ago. Can't wait to see the skyline, and take copious amounts of photos. And also… DISNEYLAND. Oh, and CHINESE FOOD!!
* Las Vegas (USA): 25th May – 1st June
If I said I was excited for Las Vegas, I'd be lying. I am so much more than excited. I am like Tom Cruise jumping on Oprah's sofa excited. I can't wait. We've booked a luxury suite at the New York New York hotel for 4 of those nights, and then a room in the Venetian for the other 3. We agreed it'd be fully awesome to try out two different hotels, but to be honest, you could give me a bin to sleep in and as long as it's Vegas I'll be happy.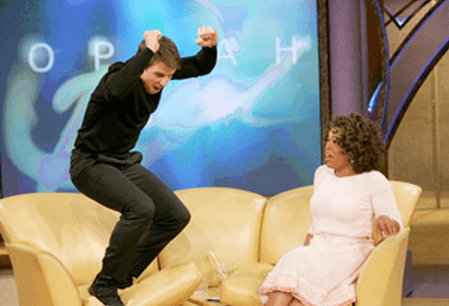 * New York City (USA): 1st June – 8th June
This is our last stop before heading home and we wanted to end the trip somewhere we both love. We'll be stopping in an apartment just off Times Square, which we booked through AirBnB (highly recommended for anyone booking in a big city). We love NYC and can't wait to spend our last bit of travelling there, especially as the last we went visited we had an amazing time.