As you probably know, I do love a good beach every now and then, especially now that we're finally seeing some sun in the northern hemisphere!
Over the years, I've been honing my beach game to the point where I know exactly what to take, which is important because when I see that the sun is out, I don't want to waste any time pondering what to bring!
It's either been way too much or even too little, but now I thought I'd share my beach essentials list for all those sun-seekers out there.
Sunscreen
Nobody is too cool for school to wear sunscreen. If you forget this (which I have once), the next few days are not going to be any fun. It doesn't matter if you apply before you leave the house or when you arrive, just make sure your body is protected by sunscreen.
Cool swimwear
Time to get that body some sun after all the months covered up by a jacket! The chance to wear a bikini on the beach is a chance I rarely miss, and I love shopping for new designs every year or so.
Flip-flops
I always seem to lose or damage my flip-flops (even more frustrating when it's just one), so I rarely buy any expensive pair. Anything cheap and cheerful is fine by me, but the beach is definitely a no-shoe zone. Your feet will get way too hot and you'll find sand in there for the next few weeks!
Beach hat
Accessories time. I adore wearing a wide-brimmed sun hat at the beach, as it not only covers the face from the UV rays, but it just looks so cool in my opinion. Throw in a towel and sunglasses as well, and my bag is starting to look pretty full. But there's space for one more thing…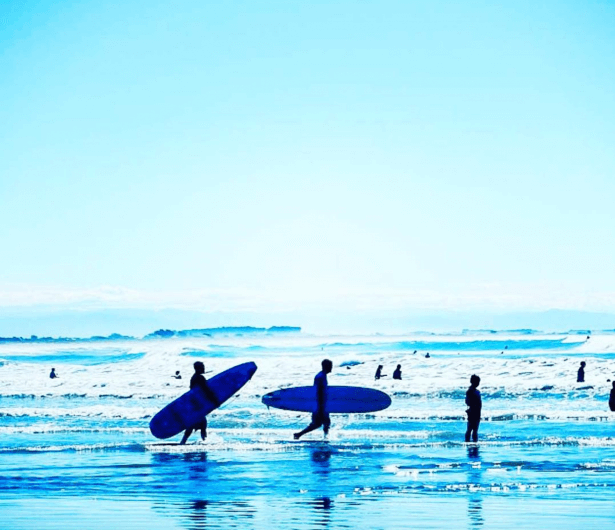 Waterproof phone pouch
I feel like there are enough hazards for your phone to deal with day-to-day (dropped on concrete, spilling coffee on it, etc.), but the beach definitely has its own hazards to rival any place. For one, there is sand literally everywhere, then there's people walking about all the time, plus dripping water to deal with. So every time I go to the beach, the last thing I pack is undoubtedly my waterproof phone pouch to protect it!