Are you looking for the best warm places to travel in December?
---
December is always my favourite time to travel. I love that most people are off work, the work emails stop, and you can really take proper 'time off'. For a lot of the world, December is one of the coldest months of the year, but there are warm places to travel in December – don't despair!
Visiting somewhere warm in December is great because it really breaks up the winter, and gives you a little relief from the elements! Here are my favourite warm places to travel in December….
---
Dubai
---
First on my list of warm places to travel in December… It's Dubai!
Dubai is one of the classic 'winter sun' destinations, and it's a great choice for December or January sunshine. The weather is pretty consistent in December, you'll get temperatures of around 26 degrees celsius (or 78 degrees Fahrenheit). It's lovely weather for walking around, sitting by the swimming pools, dining al fresco! It's the perfect temperature for enjoying the city, and exploring everything it has to offer.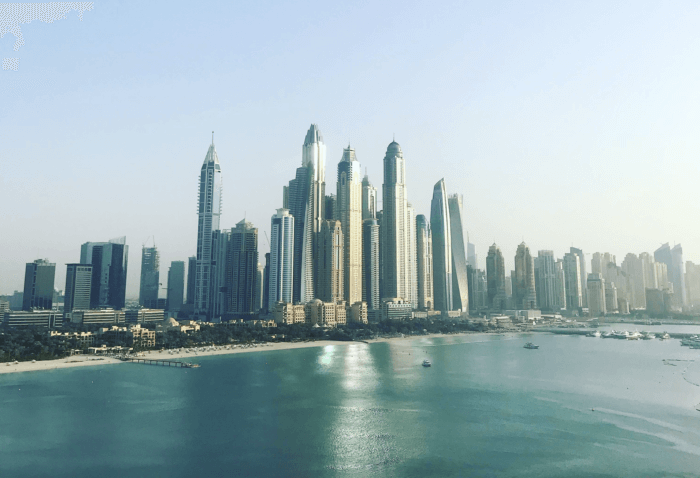 ---
Australia
---
Next on my list of warm places to travel in December, it's Australia!
December and January is summertime in Australia, so you'll get gorgeous weather at that time of year. If you plan on visiting Australia in December, Sydney is a pretty amazing destination to fly into. You could visit the many amazing local beaches along the Sydney coast, and then ring in the new year overlooking the Opera House. There is so much to do in Sydney and surrounds, that you could easily spends weeks here exploring! The temperature in Sydney will be around 25 degrees celsius (or 77 degrees Fahrenheit).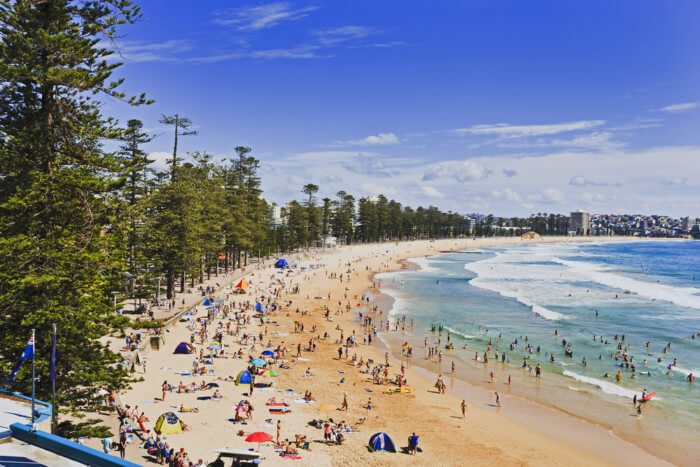 ---
New Zealand
---
Next on my list of warm places to travel in December, my favourite location in the world… New Zealand!
New Zealand is amazing in December, in fact, it's the perfect time to visit. Summertime is just beginning in December in New Zealand so the weather is mild, sunny, and generally pretty enjoyable. It's t-shirt weather, and you'll be able to do lots of outdoor activities safely without worrying about the weather (things like kayaking, hiking, etc). Bear in mind, the North Island of NZ is always a bit warmer and more 'tropical' than the South Island (but both islands experience good weather in December!).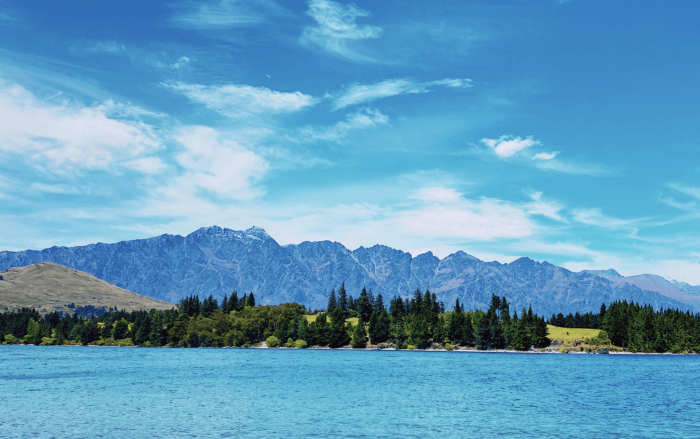 ---
Singapore
---
Let's put it this way, Singapore is ALWAYS warm, and December is no different. Singapore had to make my list of warm places to travel in December because it's such a fun and exciting city. Singapore has an all year tropical climate, with the average temperature in December being around 31 degrees celsius (or 87/89 degrees Fahrenheit). It'll be hot, humid and (most definitely) warm! There will be rainfall in December (it's a tropical city so storms can happen anytime) so bear this in mind when packing your suitcase!
---
Mexico
---
Mexico is a classic winter sun destination, and it's a perfect vacation destination if you want beautiful sandy beaches and reliable weather. There are loads of different beach resorts you could opt for in Mexico, from cute rustic beach cabanas, to five star all-inclusive beach resorts. The temperature in Mexico will be around 27 degrees celsius (or 79 degrees Fahrenheit).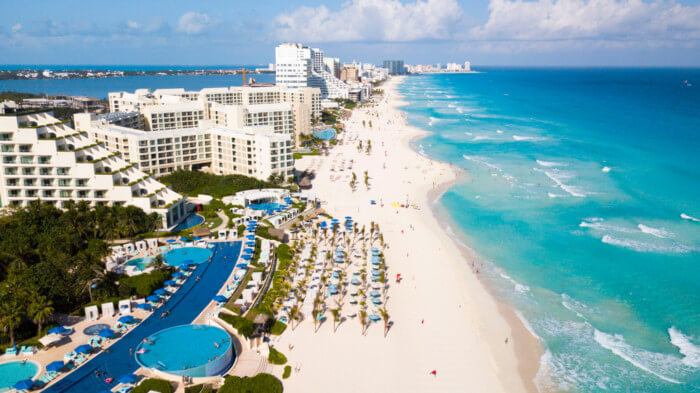 ---
Florida
---
Next on my list of warm places to travel in December, is Florida.
Florida is a great locations for couples, solo-travellers and families… and it's also one of the main winter-sun states in the USA. It's a firm favourite amongst US locals, and international visitors too, probably because there's SO MUCH to do here. There's loads to do in Florida, from the classic theme parks like Disney and Universal Studios… to the national nature reserves like the Everglades. The temperature in Florida will be around 20 degrees celsius (or 72 degrees Fahrenheit) so you'll be fine in a t-shirt, but might need an extra layer in the evening when the temperature drops.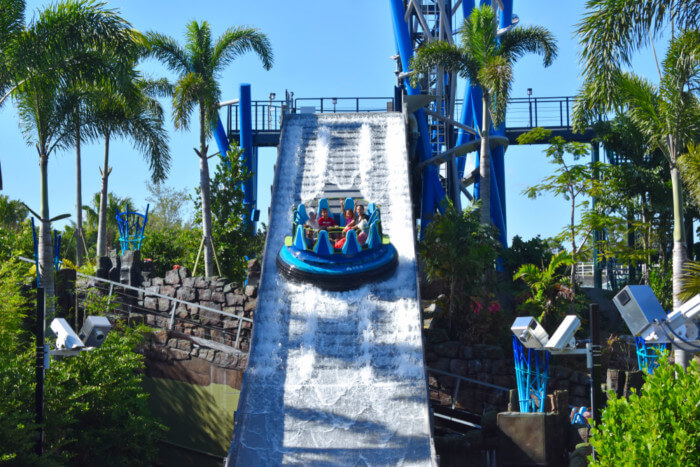 ---
Colombia
---
It's generally agreed that one of the best times of year to visit Colombia is December and January. The weather at this time of year is warm and mild (around 23 degrees celsius, or 75 degrees Fahrenheit). There are some beautiful cities in Colombia, as well as gorgeous scenic reserves and one-of-a-kind beaches too. One of the wonderful things about Colombia is that it stills feels relatively off-grid and un-touristy.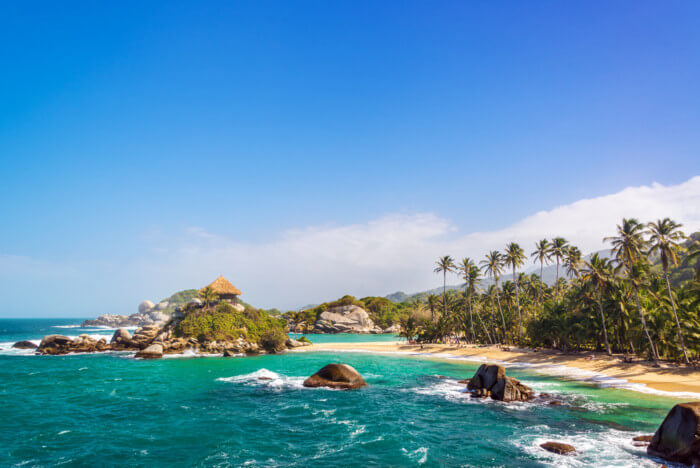 ---
Cape Town
---
Last up on my list of warm places to travel in December, is Cape Town in South Africa. Cape Town is one of the most bustling and exciting cities in Africa, and it's such an amazing location for all kinds of activities. You can hike, shop, swim, surf, skydive… the list is endless! You can also do amazing bucket-list items like cage diving with sharks in Cape Town, which makes it a must-visit city for sure!
---
I hope this list of warm places to travel in December has been useful! These destinations are all so much fun and such great vacation destinations! Have a great trip!