Are you looking for lots of beautiful photos of Central Park in winter? If so, you're going to find loads in this list.
Winter is one of my favourite times to visit Central Park, so taking photos of Central Park in winter has almost become a hobby of mine. Central Park is so beautiful in winter – it's frosty, frozen, snowy – a winter wonderland framing the most magical city in the world.
No matter where you are in Central Park in winter time, there are amazing views to be admired, so taking photos of Central Park in winter is never difficult. There's inspiration everywhere!
Here are some of my favourite photos of Central Park in winter!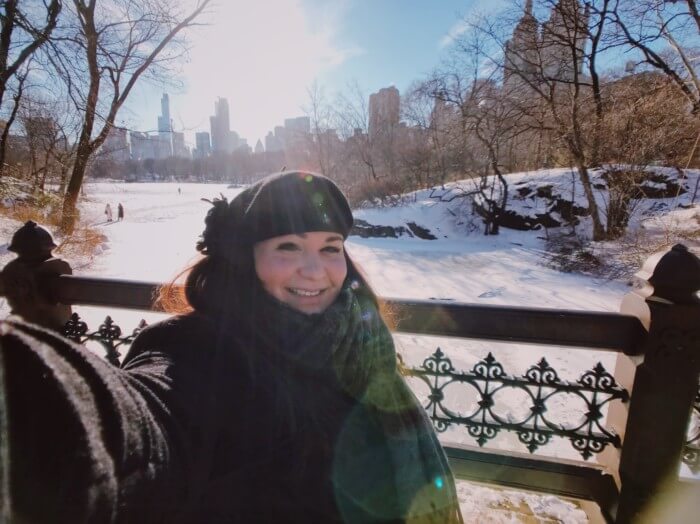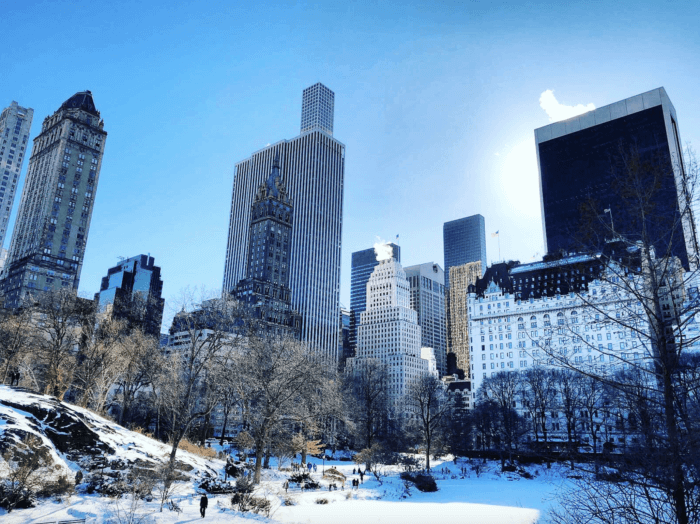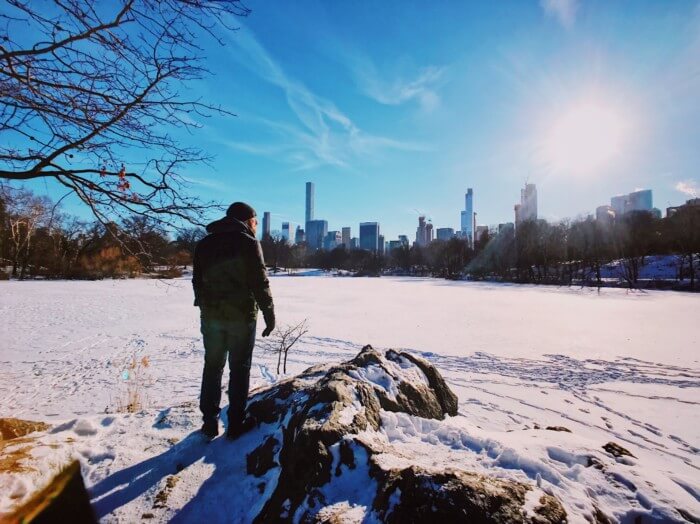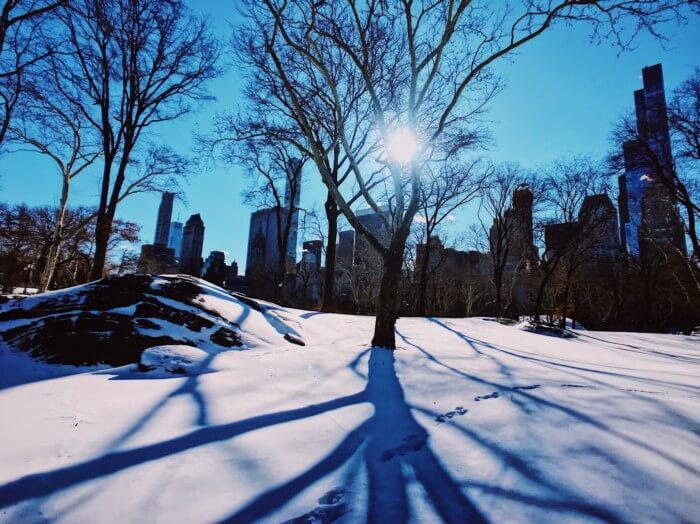 So what makes Central Park so special in the winter?
There are so many reasons to love Central Park during the winter months. First of all, the whole park just feels like a winter wonderland. Even when there isn't snow on the ground, the frost makes everything sparkle – and it's just magic.
You get these crisp, sharp winter days in New York, where there is fresh snow on the ground, but not a cloud in the sky – and the blue of the sky against the white of the snow is just beautiful.
One of my favourite things to do when taking photos of Central Park in winter, is to head out into the park before anyone else gets there, right at the start of the day – that way you can capture beautiful images of the un-touched snow.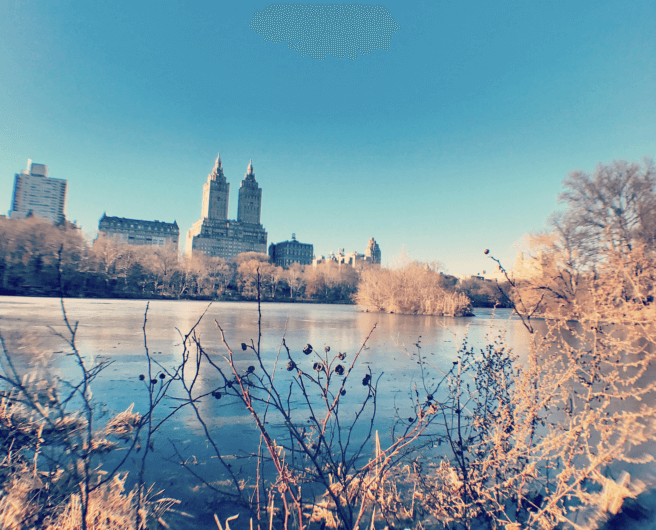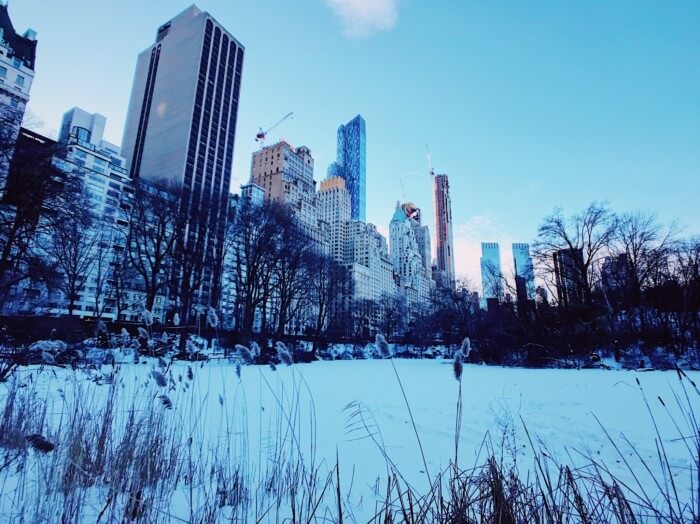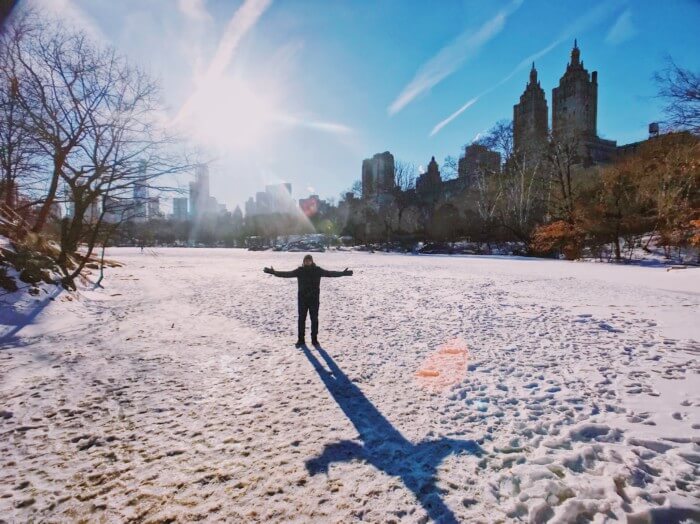 Is it difficult to explore Central Park in the winter?
It may be a little harder to navigate Central Park in the winter if it's been snowing – but that's mainly because everywhere looks the same because everywhere is covered in snow.
In terms of the difficulty in getting around the park, you should be fine as long as you're wearing sensible footwear with decent grip. Obviously wherever there is snow, there is likely ice – so make sure you take your time when exploring Central Park in the snow, and don't rush to get anywhere. Just take your time and enjoy taking photos of Central park in winter.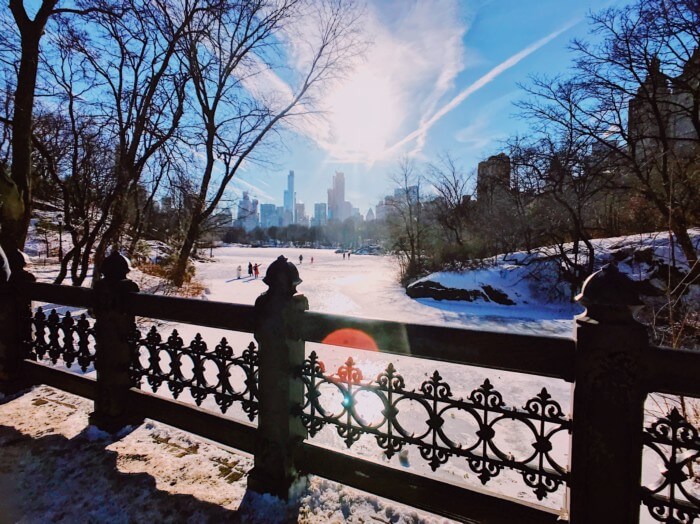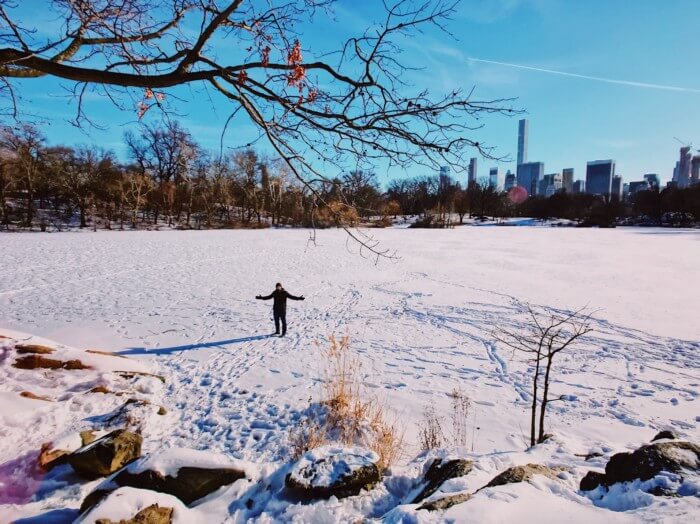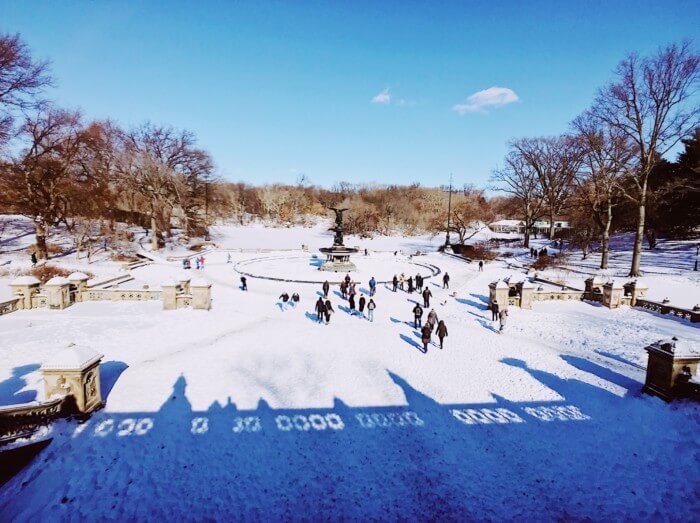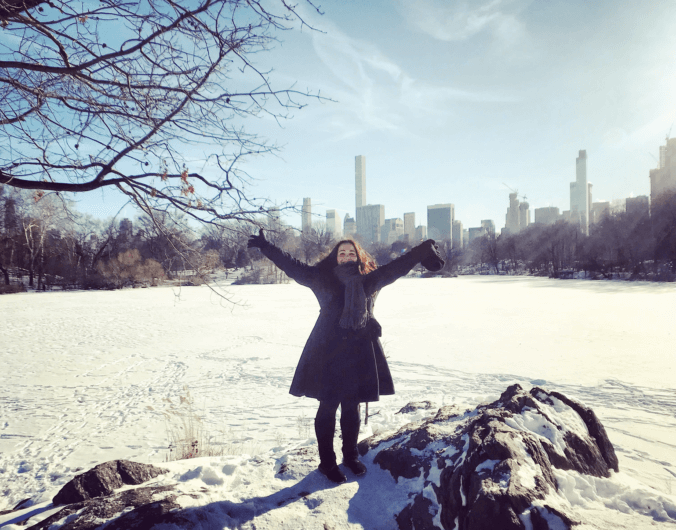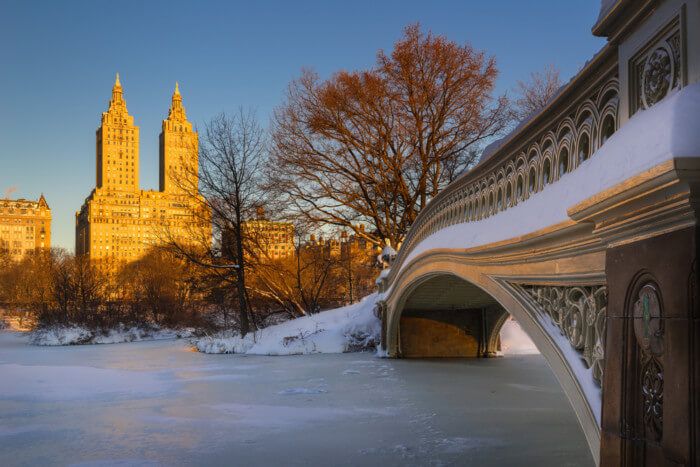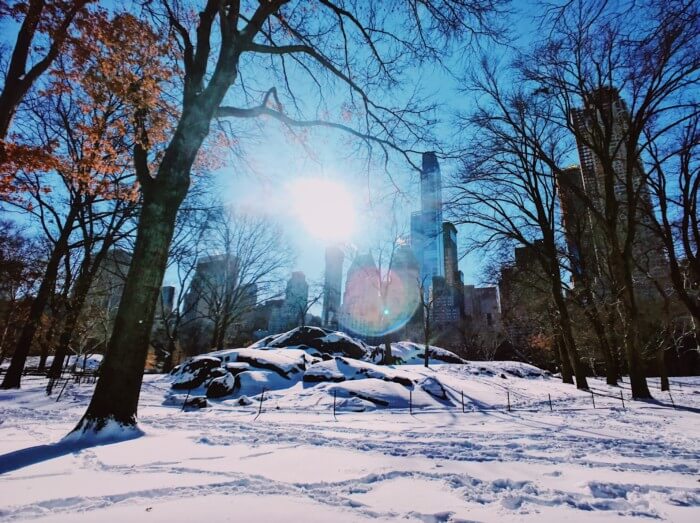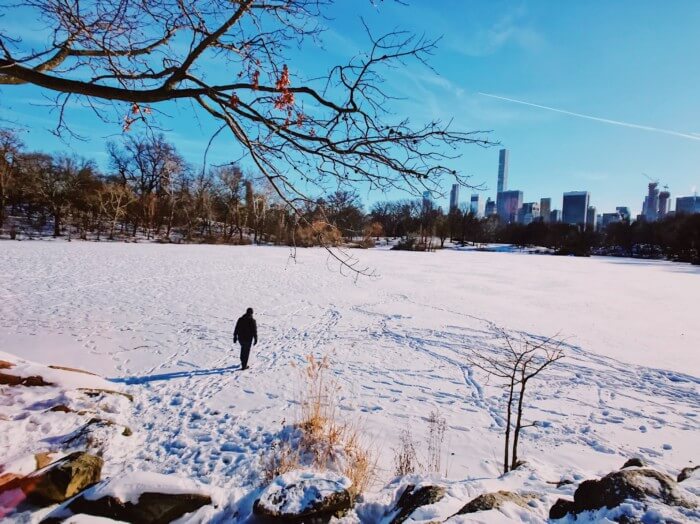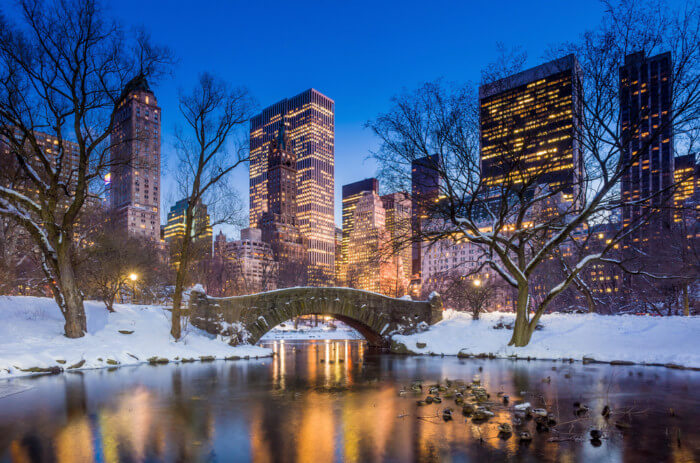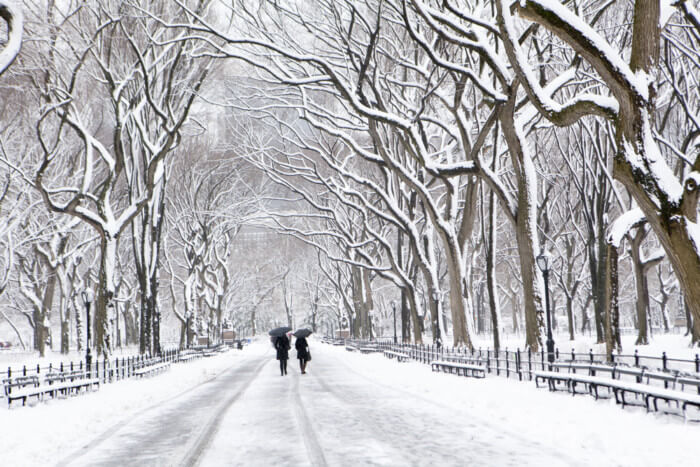 I think you'll probably agree after seeing all these photos of central park in the snow, that it's a beautiful and amazing place to be. If you're lucky enough to be in NYC during a snow storm, or when the snow falls, make sure you make time to visit the park and see it! If you have time when you're in the city, I recommend taking one of these Central Park tours!
Photos of Central Park in winter will never fully do it justice, to how beautiful it really is, but it can help transport you there for a little while! I hope you loved these photos of Central Park in the winter!