If you're visiting New York at the beginning of the year, you may be wondering does it snow in New York in January?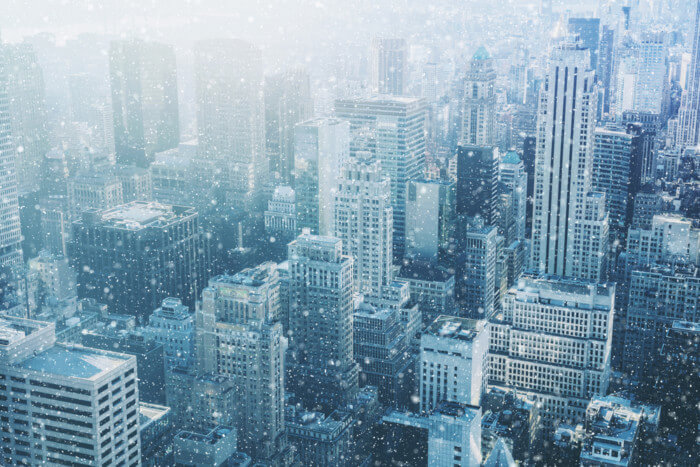 If you're wondering 'Does it snow in New York in January?" you'll find your answer here!
The answer? YES.
January is one of my favourite months to visit New York, and the snow is one of the main reasons I love it during this time of year. I usually visit NYC a few times a year, and January is always one of the trips I look forward to the most.
Of course, you can't predict the weather, and some years it might not snow in January at all in NYC – but the chances are, it will.
Of the 5 times I've visited in January, I seen snow every single time. Whether that be from a snow storm, or just left-over snow from a previous snow flurry – there is usually some snow in New York in January.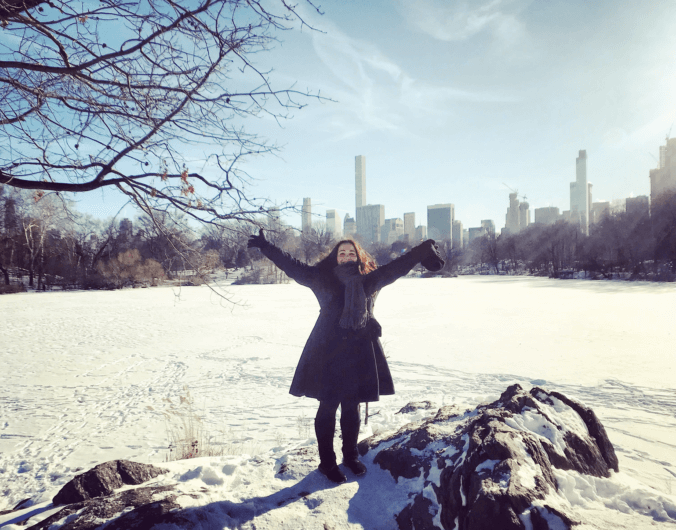 ---
How cold is New York in January?
When asking "Doe it snow in New York in January?" you may also be wondering just how cold does it get?
It can get really cold so be prepared!
Yes, the snow is amazing, and romantic, and looks beautiful – but January is one of New York's coldest months, so make sure you're ready for that.
You're going to want to pack lots of thermals, lots of layers, and some decent boots for walking around in the snow (should you choose to go off exploring in a snow-covered Central Park).
Read more NYC ideas: Where to watch the Super Bowl in NYC: 20 amazing suggestions!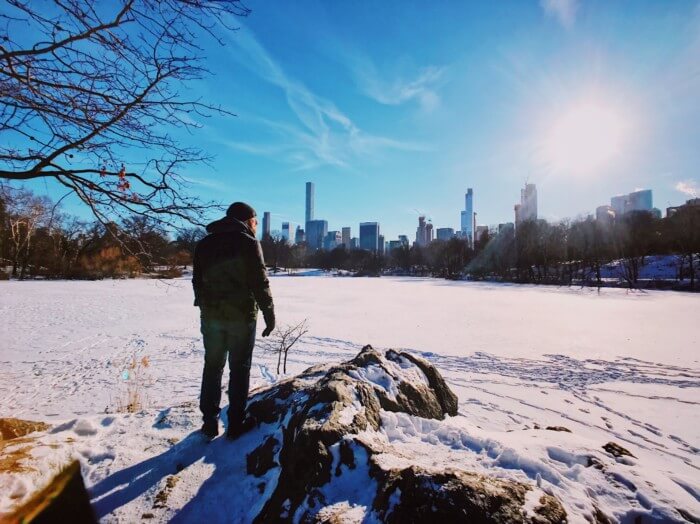 Read more about NYC during winter: 8 of the best Christmas trees to visit in NYC
Daily afternoon high temperatures will mostly hover around the 30's (fahrenheit) to near 40 f (this is about 2 – 5 degrees celcious).
However some days will feel much colder (especially if there is a snow storm, or if the wind is particularly bad). In the mornings (when it's much colder) you might be expecting temperatures to drop even more.
Read more about visiting NYC: 42 festive things to do in NYC at Christmas time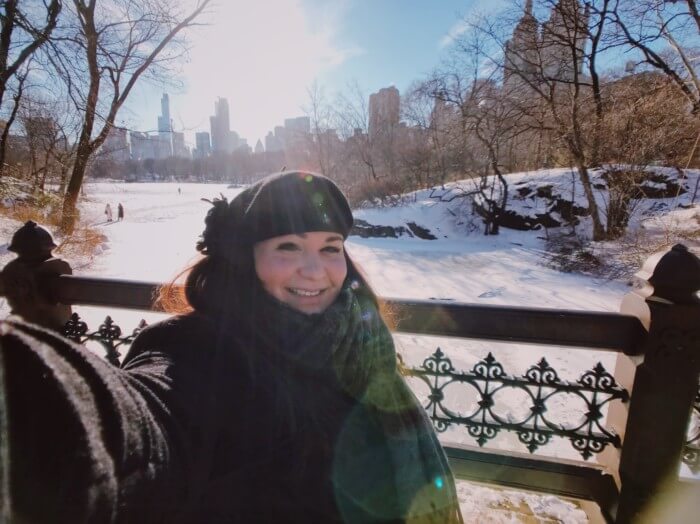 ---
Does the snow make visiting NYC difficult?
Not really, you'll find that New York is used to the snow and they're often well preapred for it.
During one of my recent trips we were in Manhattan during a 'bomb cyclone' which is basically a big dramatic snow storm.
The first day of the storm was pretty weird (people were quite rightly staying indoors) but the following day the city had almost returned to normal, just with the added snow on the sidewalks.
The city council are good at scraping the sidewalks, the crossings, the roads, etc – so tourists and NYC locals alike can get back to normal quickly.
Read more about visiting NYC: 34 rainy day activities in NYC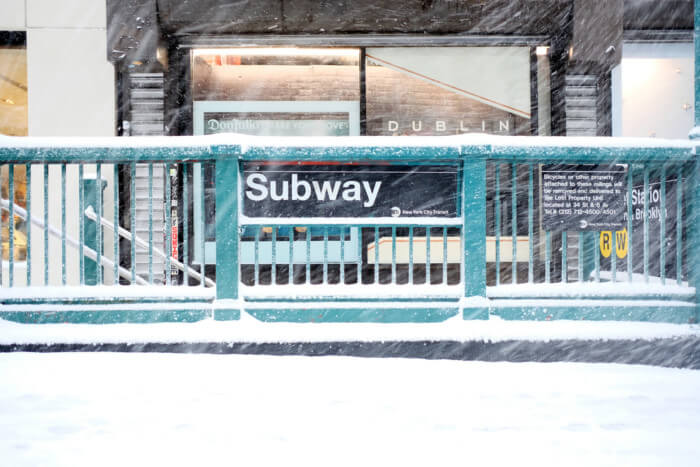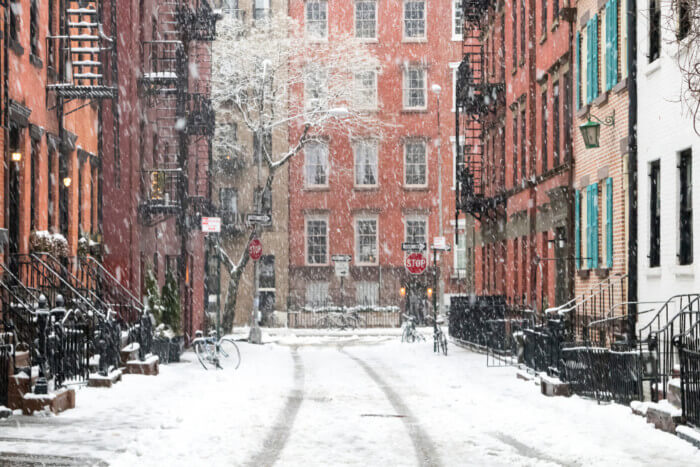 Read more about NYC during winter: Does it snow in NYC during January?
---
What is there to do in NYC in January when it snows?
There's plenty to keep you entertained!
First of all, walking around the city in the cold air, and seeing the parks and landscape with snow on it is kind of special.
So you'll likely want to spend sometime walking around Central Park, making a snowman, even sledging down some of the hills!
Then, to get out of the cold, you have hundreds of amazing museums, art galleries, exhibitions, delicious restaurants, bars, pubs… Even the tour buses are under a roof!
Here I am braving an open top boat tour in the freezing cold January temperatures…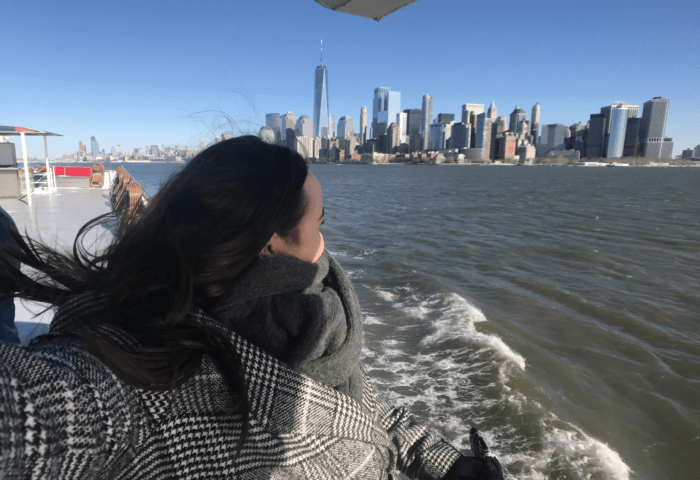 ---
What should you pack for snow in New York?
Layers, layers and more layers!
But aside from that, you'll want to start with:
A big winter coat
A thinner waterproof / windproof jacket
Thermal layers
Jumpers (go for warmth but also ones that easy to take off should you need to)
Thermal leggings to wear under trousers or jeans (for those really cold days)
Gloves, scarves, hats
SOCKS! AND THICK ONES!
A good pair of winter boots with good grip (the sidewalks can get icy)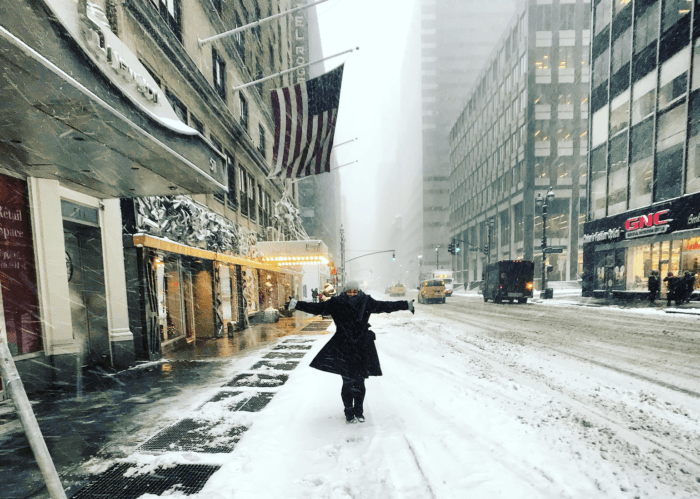 Read more about NYC during winter: How to see the Dyker Heights Christmas Lights in NYC
---
I hope this has answered your question of does it snow in New York in January.
January is a great time to visit NYC for so many reasons, and the snow is just one of them. You'll also find the city is a bit quieter in January, and the hotel rates are cheaper too – so it's a pretty great time to experience this winter wonderland!
The views from the plan journey when you fly in are pretty amazing too!
---
On the search for snow?
These articles might be helpful!