---
Are you looking for the best warm places to travel in march?
---
Spring is one of the best times to travel, often the prices are lower than summer (peak season) and can still get beautiful weather and warm temperatures. So if you're looking for the best warm places to travel in March, hopefully this list will give you some great suggestions!
Sometimes, you just want sunshine and warmth, and you just want to feel the sunshine on your face! Here's a handy list of warm places to travel in March and we've got one country on every continent so buckle up and get the credit card ready, 'cause you'll be booking flights by the time we're done.
So without any more waiting around, here are my favourite warm places to travel in March.
---
Europe: Cyprus 
In March temperatures hover around the 20C mark, though they can soar up to around 25/26. You'll be soaking up the sun and enjoying Cyprus whilst its not too hot, but still warm enough to enjoy all the country's beautiful scenery and beaches. In March you can spend the day relaxing by the pool, soaking in the sun at the beach, and even catching a tan too.
The weather in Cyprus in March is really consistent and reliable and makes a lovely vacation spot for people who want warm places to travel in March. There's so much to do here too. it's not all beaches and pools! Check out the amazing coastline you can hike in the photo below!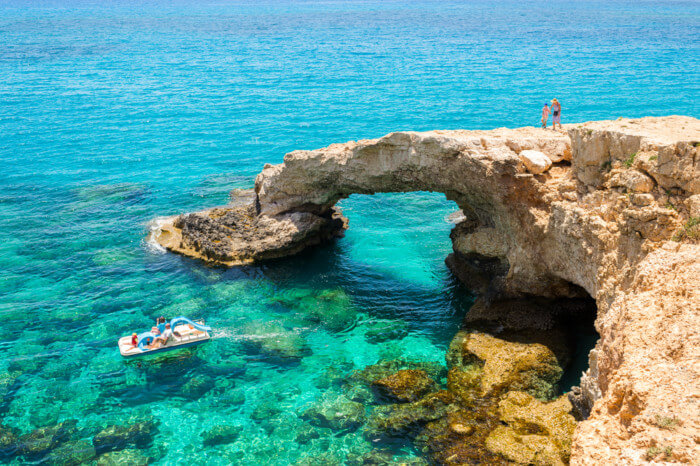 ---
North America: Los Angeles
The city of angels is hot all year round, so it's perfect for a beach holiday in March. Average highs are around 21-22C, although the sea might be a little bit cold in the spring time! However, if you want to fit in some shopping, some theme parks, some sightseeing and some hikes – March is the ideal time to visit Los Angeles. It'll be the ideal temperature to do all the best bits the city has to offer. Definitely one of the best warm places to travel in March.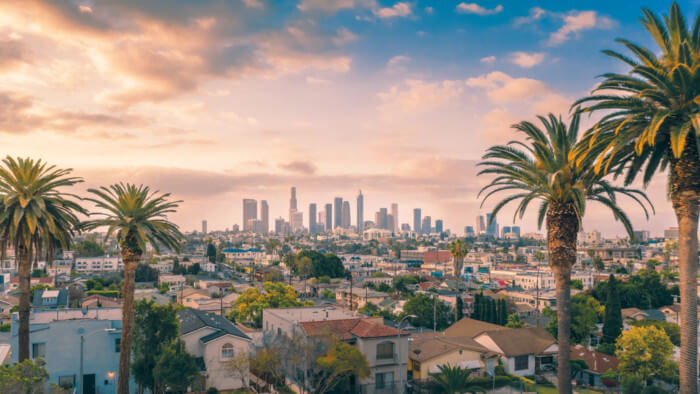 ---
North America: Las Vegas
Next on my list of warm places to travel in March, it's Las Vegas. Whilst Las Vegas isn't quite in 'pool season' in March, it's definitely warming up to a pleasant average of 25C. You can spend the days wandering around outside in the amazing hotel resorts and along the strip, and then spend the nights dining al fresco in some of the city's best outdoor bars and restaurants. Las vegas is one of my favourite cities, so I had to include it on this list! Here's a list of 30 amazing things to do in Las Vegas during the day.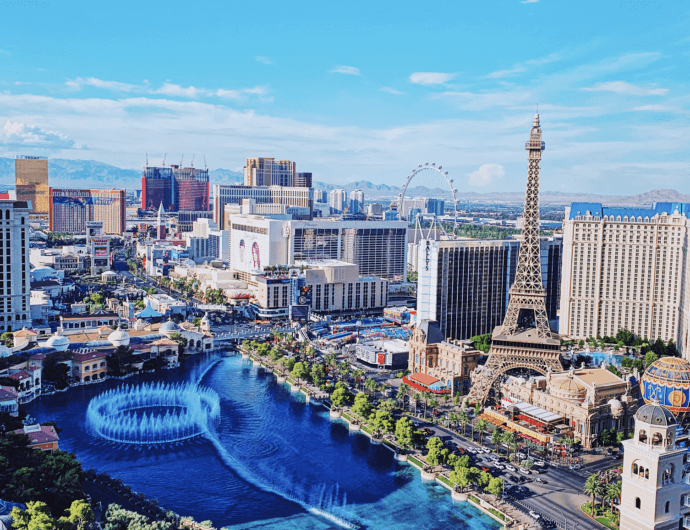 ---
South America: Cancun – Mexico
With an average March temp of 34C, Cancun is a real belter for spring sunshine, and it's such a popular choice for people all over the world. It's a party city, and spring is when it gets a lot traffic during spring break (you know the famous spring break, where people go to part 24/7). This is where you need to head if you want to be in and out of the pool and the ocean all day, and in and out of bars all night. 
If the nightlife sounds a bit too much for you, don't worry. There are plenty of other luxury resorts around Mexico that also make amazing warm places to travel in March.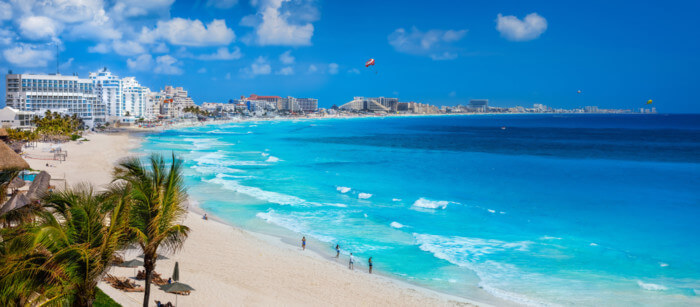 ---
Africa: Ngorongo Conservation Area, Tanzania
For a spring holiday like no other, look no further than this next entry on our list of warm places to travel in March. This area is a place of outstanding natural beauty has an average March temperature of around 18C and is a lush and verdant space of wide Savannah's and prairies. It's a once-in-a-lifetime vacation and it'll be something you always remember. 

---
Africa: Morocco
Last on my list of warm places to travel in March, it's Morocco. I visit Marrakech recently in March and absolutely loved it. The temperature was beautiful each day, with clear blue skies and a warm breeze. We spent the daytime wandering around the bustling medina in Marrakech and then spent the evenings dining al fresco on a rooftop in the evening sun. It was delightful and such a perfect getaway for March. Definitely a fantastic option for warm places to travel in March.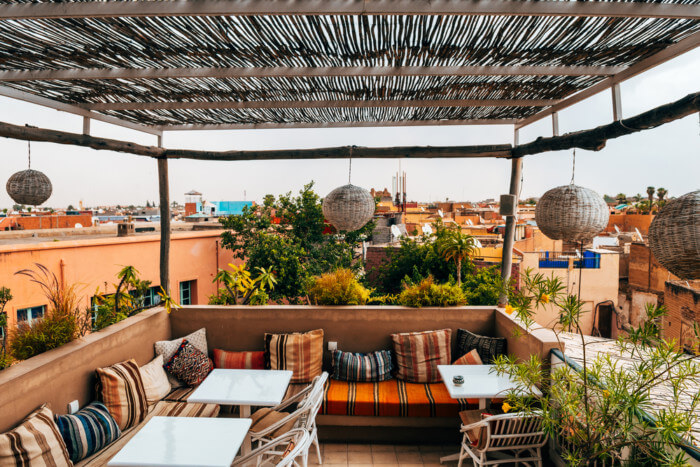 ---
Asia: Singapore
Singapore is HOT HOT HOT all year round. It's a gorgeous capital city that reaches around 30C – 34C all year round. It can be humid – but the city is well equipped for the humidity and you'll get air-conditioning everywhere you visit. There is so much to do here, from the Formula 1, to the luxurious hotels, to the famous casino and Sentosa Island… It's a great city with endless options.
My favourite thing about Singapore is actually the food – I think Singapore is one of the BEST cities in the world for trying loads of different food. Definitely an incredible warm places to travel in March. Here's a guide of where to stay in the city if you visit.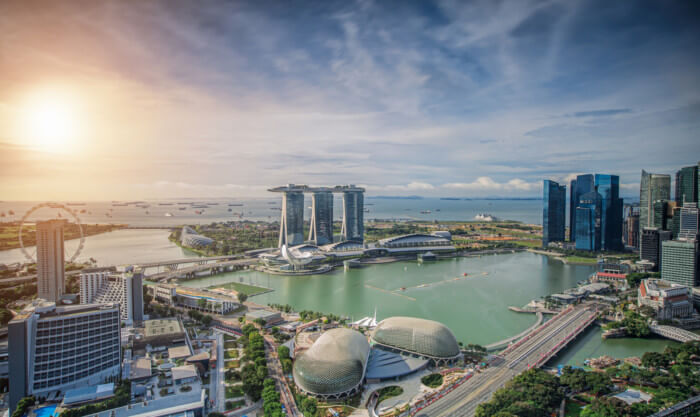 ---
Middle East: Dubai
This next entry on our list of warm places to travel in March gets up to 30C in March, too, and is a genuinely beautiful place to visit. It's a modern city, with tons to do (from huge shopping malls, to pristine beaches). If you've never been, Dubai is a great getaway for couples and families alike, and it's a really safe, and welcoming city too. I adore it there. I've written loads about how great Dubai is year round, and you can check those articles out here.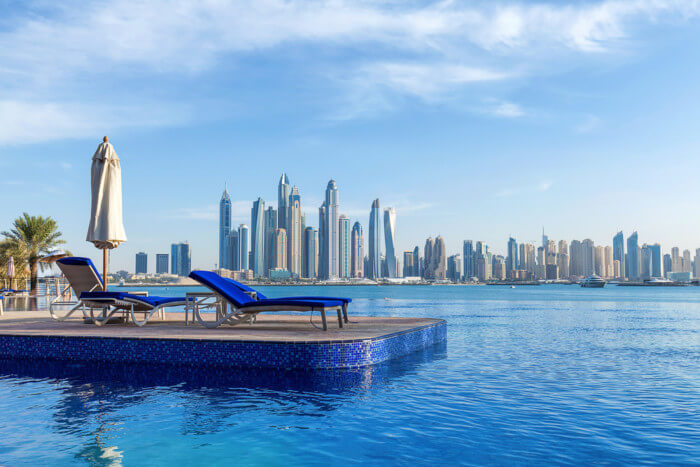 ---
Australia: Adelaide
March is the slide of summer into autumn in Adelaide,  Australia and because of this it's a gorgeous places to go to in March. Adelaide is in southern Australia, and is an often a more neglected city compared to Melbourne or Sydney. Obviously anywhere in Aus is going to be nice and warm in March, but why not give Adelaide with its pristine beaches, and sweet coty centre a try?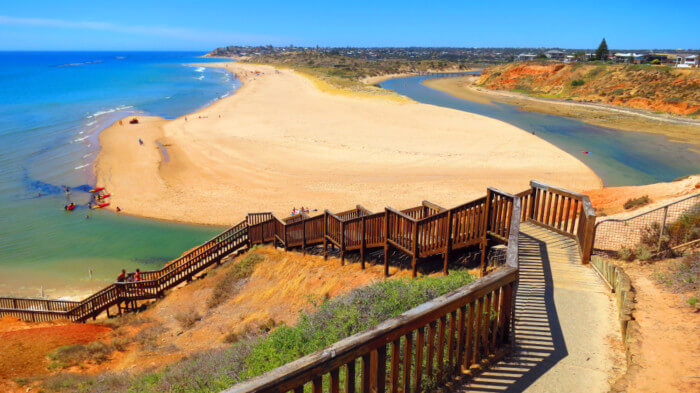 ---
I hope this list of warm places to travel in March has been useful! If you're planning a getaway at this time of year, you're more or less guaranteed some beautiful warm weather in the above locations!