If you're looking to book a vacation to Las Vegas for the first time, you might be wondering what Las Vegas is REALLY like.
Everyone seems to have an opinion about Las Vegas (even those who haven't been!) and they'll tell you all sorts of things about the city. Things that, half the time, aren't even true!
My husband and I visit Las Vegas every year and we love it, so I feel like I can help clear up some of these Las Vegas assumptions and lies for you!
---
Las Vegas is too expensive
One thing people will try and tell you about Las Vegas (usually from people who haven't been…) is "OMG ISN'T IT LIKE REALLY EXPENSIVE THERE?"
The answer, is no, not really. Yes, there are places in Las Vegas that you could spend a load of money, but generally Las Vegas is an easy place to enjoy on a small budget.
Saving money on hotels…
There are loads of affordable hotel options in Las Vegas. Four star hotels like MGM Grand, Mandalay Bay and New York New York are all really affordable for the quality of the rooms and amenities. Five star hotels like Aria and The Cosmopolitan might be expensive compared to other hotels on the strip, but compared to other 5* hotels in the USA, the rates are really affordable.
Las Vegas is one of the best places to have a luxury getaway on a budget. One of the best ways to save money in Vegas is to visit during the week (rather than the weekend) and to avoid big events (like fight nights) and big expos and conferences. Hotels will always go up around those times.
Read more about Las Vegas: A guide to what to wear in Vegas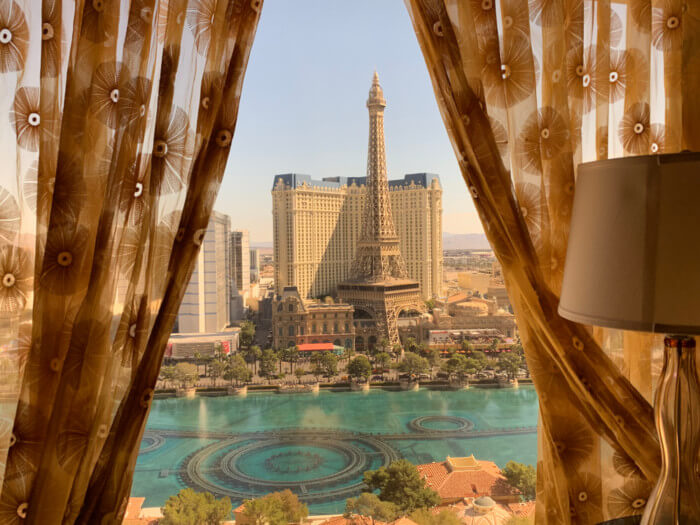 Saving money on food…
Then we get to the food and drinks! Food and drinks will likely be your next biggest expense in Las Vegas – and (trust me) you don't need to spend loads. In most casinos, if you're gambling you'll get free drinks (so that's a great way to save a little money right there). If you're on a budget then avoiding expensive restaurants is obviously the right choice, and enjoying some of the more budget choices are better options.
Most hotels have food courts, where you'll find more budget options and will easily be able to eat lunch / dinner for under $15 pp. My favourite food court is the Urban Block 16 Food Hall in The Cosmopolitan Hotel.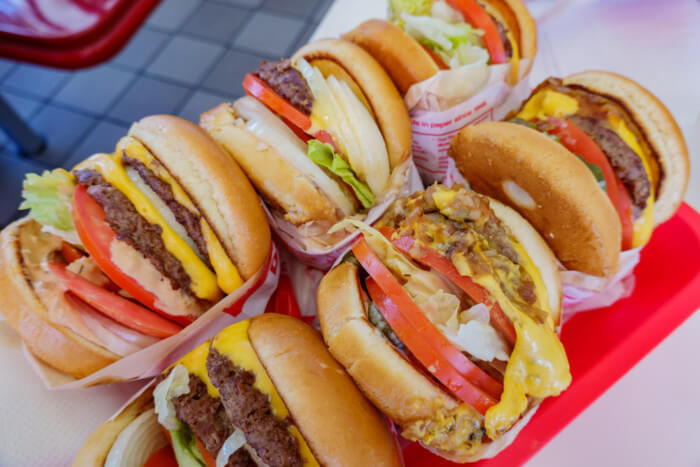 ---
Las Vegas is tacky
People will always try and tell you that Las Vegas is tacky. That is cheap and tacky…. But is this true?
Look, I won't sit here and say that Las Vegas isn't tacky in places. The truth is, parts of the city is a bit cheap and tacky. But that's kind of the charm of Vegas, and those bits are some of the most fun bits too explore.
OK, the canals in the Venetian Hotel aren't real. OK, the Eiffel Tower isn't the real Eiffel Tower. But does that mean they aren't impressive, or cool to look around? No of course not! Las Vegas is fun because all these places are still really fun and interesting and exciting!
If you prefer your cities to have hundreds of years of history then maybe Las Vegas won't tick all your boxes. BUT if you can appreciate fun and design, and enjoy seeing something a bit different… Las Vegas might be right up your street.
Sure, places in Vegas are a bit tacky. But some places are tasteful, beautifully designed and romantic. Las Vegas has a bit of everything!
Read more: 35 date ideas in Las Vegas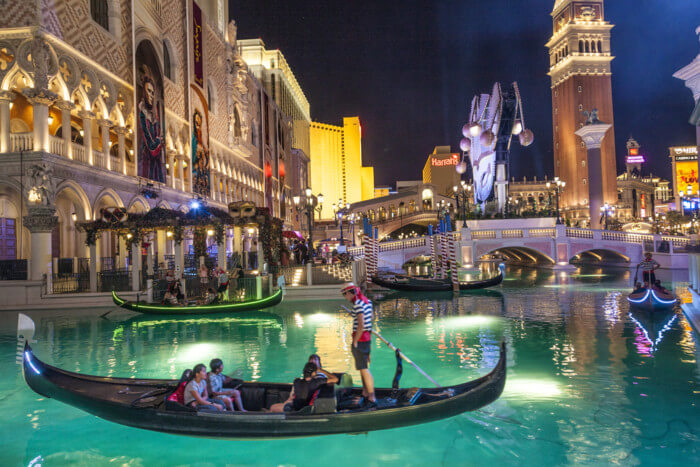 ---
It's full of drunk people
If you go to a bar or a club – then yes, there will probably be drunk people around. If you walk past one of the bars of clubs then you'll probably see some drunk people outside too.
But are the streets filled with drunk and rowdy people? Not really.
People in Las Vegas are there having fun, but isn't doesn't mean everyone is drunk or that the atmosphere is rowdy or disruptive. Of course you'll see drunk people around and about (it's a party city after all). But that doesn't mean the whole city is full of drunk people, and it certainly doesn't mean the only thing to do is get drunk. There's so much to do in Vegas; fine dining, theatre, magic shows, music gigs, shopping, hiking, etc.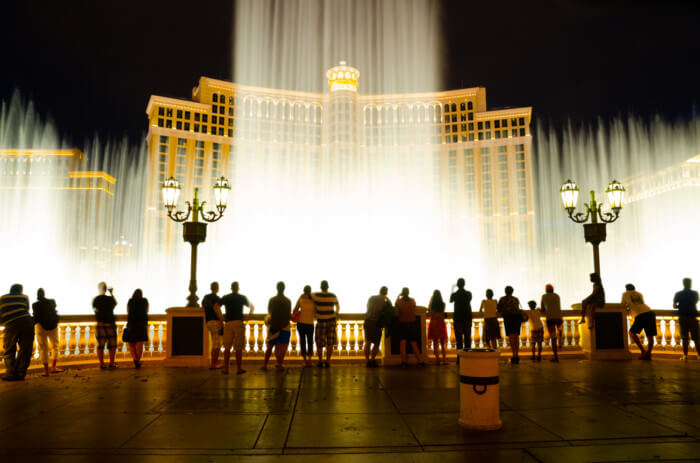 ---
Las Vegas isn't romantic
My husband and I love visiting Las Vegas each year, but some friends still look at us confused when we explain how great the city is for couples and romantic getaways.
"How can Vegas be romantic? It seems like the most un-romantic city ever"
That's usually the question we get asked.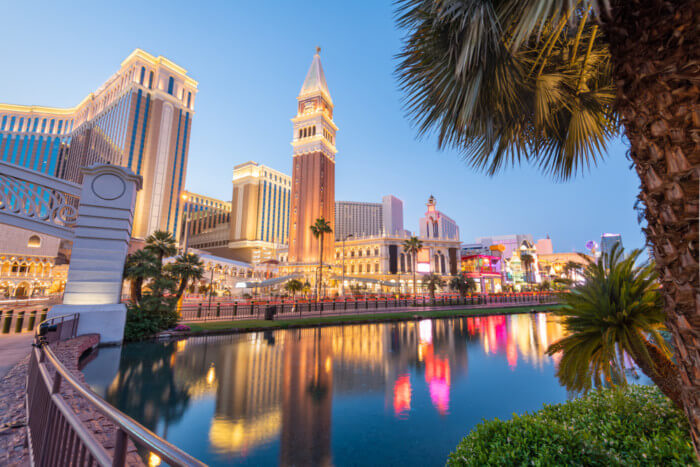 But, we love Las Vegas, and we think it's hella romantic! We book ourselves a mega suite in a 5* hotel (super romantic!), we book ourselves couples spa treatments are 5* spas (again, super romantic). We watch Cirque du Soleil, we eat at Michelin starred restaurants and we watch the Bellagio Fountains. Tell me that doesn't tick some boxes for romance!
I wrote a mega list of things to do in Las Vegas for couples, and there are over 45 ideas on the list you can work your way through!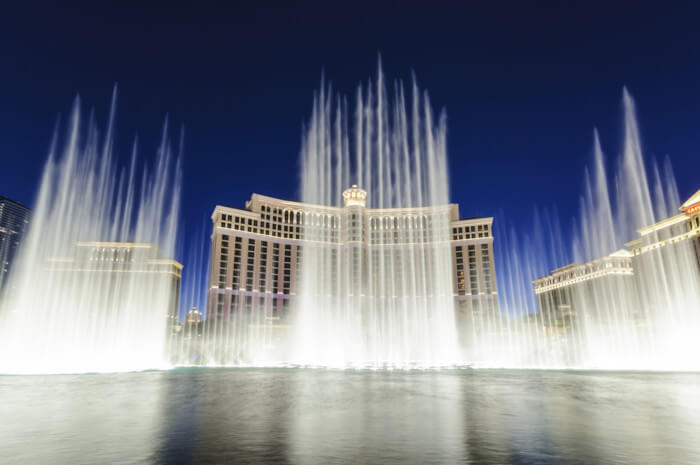 ---
There's no culture in Las Vegas
OK, so Las Vegas doesn't have cathedrals and historic statues and stuff. But culture doesn't need to be defined by how old a statue is.
In terms of wider culture (theatre, food, art, modern history) Las Vegas has so much. Here's just a few suggestions:
The Mob Museum (a history of Las Vegas and the mob communities that built it)
The Neon Museum (a boneyard of all the old Neon signs)
Any theatre in the city (watch a show from some of the best performers in the world)
Art galleries in Las Vegas (there are many – check out this list)
Dine at a Michelin starred restaurant (the city has more than a few)
Get out into nature (there are so many national parks within easy reach of the city)
---
Las Vegas isn't inclusive
What!? Who told you this?
Las Vegas is one of the most inclusive cities I've been to. Las Vegas is one of those cities where it doesn't matter who you are, what you look like, what you dress like – you're welcome. It's friendly in Vegas, and it's a welcoming place to be.
It's also a really accessible city for people with disabilities too. The following quote has been taken from a blog post by wheelchairtravel.org who review and discuss how accessible different cities are.
"The best part of Las Vegas is its inclusiveness — it is one of the most disabled friendly and wheelchair accessible cities in the United States. Wheelchair users have a wide selection of hotels to choose from, and popular daytime attractions (like the Grand Canyon bus tours) are accessible!"
I love this about Las Vegas – that it is open to all, and everyone can go there and have fun. Everyone deserves an amazing vacation, without worrying about accessibility or inclusivity – and Las Vegas definitely provides this.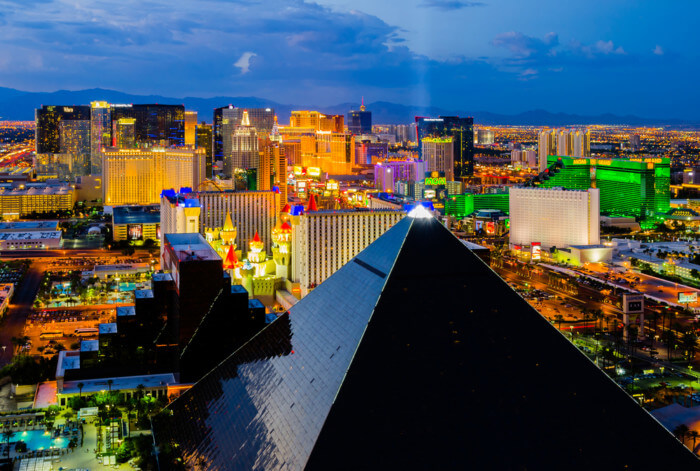 ---
There's nothing to do in the daytime
I hear this all the time, and it's so untrue!
People assume that because Las Vegas is well known for it's nightlife, it's all about the nightlife, and there's nothing to do there in the day.
Actually, one of the most searched for question on my website is 'things to do in Las Vegas during the day" – which tells you everything!
The truth? There's soooo much to do in Las Vegas in the daytime! I write a whole list of fun, unique and interesting things to do in Las Vegas during the daytime, and it has over 30 ideas on it!
From shopping and food tours, to pool days and hiking… Seriously there's loads of things to do in the daytime!
Read more about Las Vegas: 34 things to do alone in Las Vegas!