I've been asked a few times over email now, whether I'd recommend the Ice Bar in London and in Queenstown. These two bars are owned by completely different companies (which figures, seen as they're located on opposite sides of the planet!) but they're actually very similar… So I figured I'd do a post about Ice-Bars in general and whether they're actually worth the cash.
The majority of Ice-Bars will charge around £15-£20 entrance, and this includes a free drink. I've been to three in total, and I can safely say – it's a pretty awesome experience, although pretty much the same in every one you go too.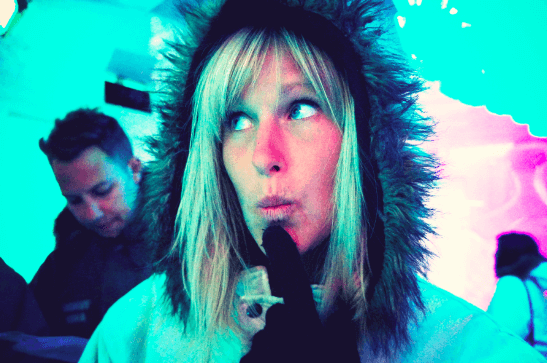 A lot of the fun of an Ice Bar is getting dressed up and kitted up in their big furry coats on the way in. It's definitely the perfect chance for a selfie, and if your an Instagram addict you'll love snapping away in your big fur hood and ski gloves.
All the photos so far were taken in the Ice Bar in Queenstown. The bar itself is tiny (same story for the London one, incase you're wondering) and you're only actually given about an hour (maybe a little more if you're lucky) to spend in there. Truth is though – I doubt you'd need to spend more, after a while the novelty wears off, and you find yourself wanting to drink your cocktails from a glass that isn't melting as you drink it.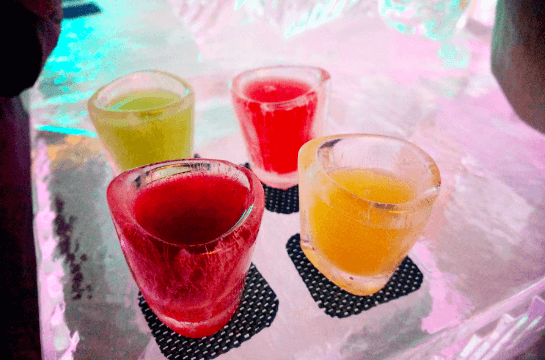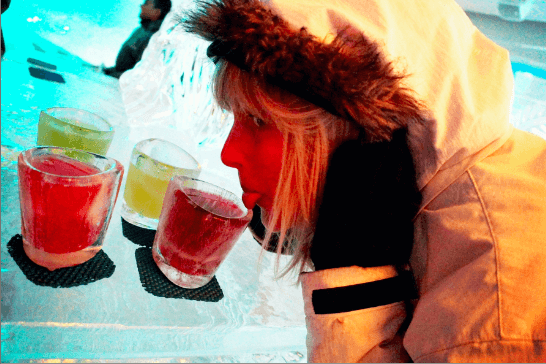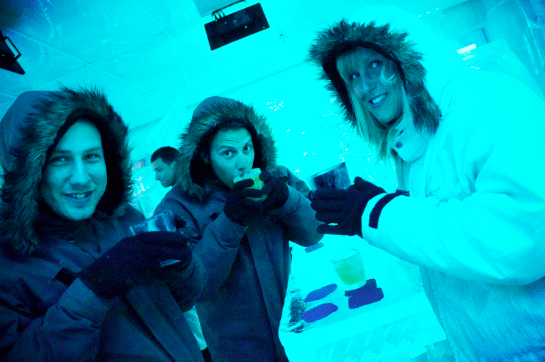 The Queenstown bar had a little more 'detail' to it than the London one though – it had a free photobooth (where we spent a good 10 minutes messing around in) and it had a little ice-hockey table which was kind of cool. So plenty of things to do to pass the time!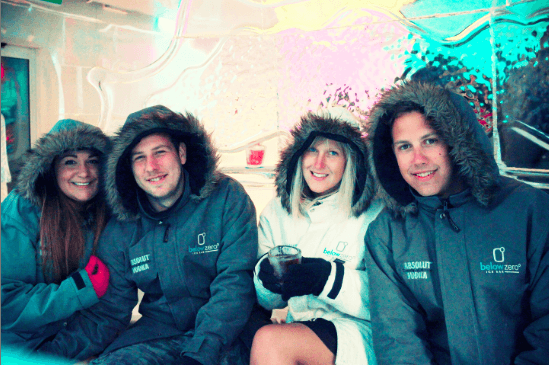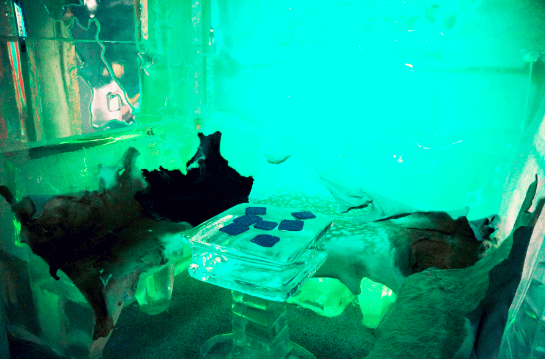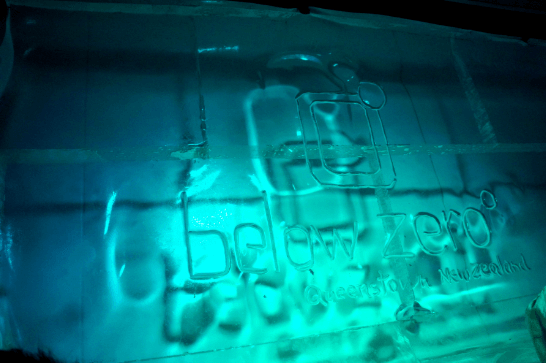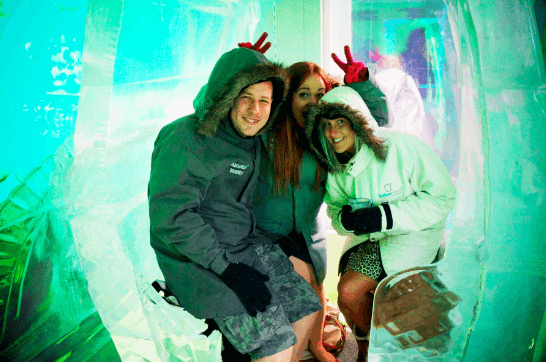 Overall, would I say it's worth the money? Sure thing, if it's your first time going to an Ice-Bar and it's a special occasion. It's an awesome thing to experience once, and totally out of the ordinary. As for the price itself, a lot of the time the nearby bars in the area would charge you £10 for a cocktail anyway (especially in London!) so you only end up forking out £5 for the entry itself (minus the price of the included drink).