---
Are you looking for cheap business class tickets? Here are 9 real tips that can help you score some cheap business class tickets on your next flight!
If you love flying and travelling, it's always the dream to eventually fly business class. I know this, because that's me! I spent year flying in economy dreaming one day of turning left instead of right!
Here are some of my best tips for finding cheap business class tickets, and how to find those hidden cheap fares on the internet.
If you're smart about you ticket search, you should be able to knock 20 – 40% off your business class fare, just by looking in the right places and looking at the right times!
Here are my tips…
---
Tip 1: Fly from smaller airports and avoid hubs
My number 1 tips for finding cheap business classes tickets for flights is flying out of smaller airports, or less popular airports. This is pretty much how my husband and I started flying business class affordably.
A few years ago we discovered that Birmingham airport has a much lower demand for business class tickets because the route from Birmingham to Dubai is much less busy than the London to Dubai route (especially with business class travellers).
Once we realised this, we also realised that the business class tickets were considerably cheaper from that airport too.
Now, I'll always look at smaller airports, or smaller cities in regions (over major cities). These might have secret hidden cheap business classes tickets up for grabs, so it's always worth checking!
This blog post explains why some airports are cheaper than others – and it's worth a read if you're interested in why!
---
Tip 2: Book an economy flight and then CALL the airline
Another tip for finding cheap business classes tickets for flights is by initially booking economy tickets, and then calling to upgrade.
This tip is a bit of a gamble, because there's never any guarantee the airline will have availability to upgrade you, but it's always worth asking.
So, book your flights directly with the carrier, and then call up shortly after and ask if you can upgrade your flight and if they have any special offers on cheap business classes tickets.
I've done it a few times, and 2/3 times it has worked and I've landed a cheap business class ticket for a reduced fare!
As a concrete example, I once combined tip 1 and tip 2… I initially booked a low economy fare from Birmingham to Dubai for £359 return. This is super cheap regardless for this route (even in economy) so I knew we were onto a winner.
I then, having booked economy, called the airline and asked if there was any special offers on upgrades for that particular flight. I explained I had already purchased a full price economy ticket.
They said they could happily upgrade me on the way out for £450 – so I got to fly business class on an A380 for one leg of the trip for £629.50 (plus £179.50 for the economy return).
Not bad when you think a normal business class ticket for that route is upwards of £2000!
Read more about traveling in 2022: Why are flights so expensive right now?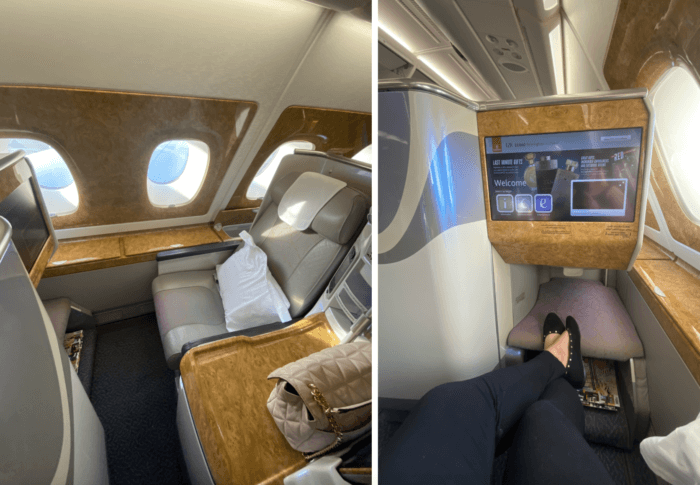 ---
Tip 3: Turn up early for your flight and speak to the desk
If you're already booked into economy, and you fancy grabbing a last minute deal on cheap business classes tickets, then make sure you turn up to the airport early. NOT an hour before, or even 2 hours before.
For the best deals on last minute in-airport upgrades, you have to be there as soon as that check-in gate opens.
Head up to the gate for check-in as you usually would, and just ask them if there's any space in business class, and whether there are any upgrade offers available for the flight.
The only time when this won't be possible is usually when the flight is completely full – so booking off-peak flights does help make this method more realistic and possible.
Emirates do in-airpor upgrades to business class quite often, and usually it's for a additional fee of somewhere around £450 – £700 (which would be a fraction of the original business ticket price).
Worth noting though – when you grab these last minute cheap business class tickets, you often don't get lounge access or chauffeur service (if those are things offered by the airline). The fare is only applicable for the plane journey.
Read more flying tips: Is flying first class worth it?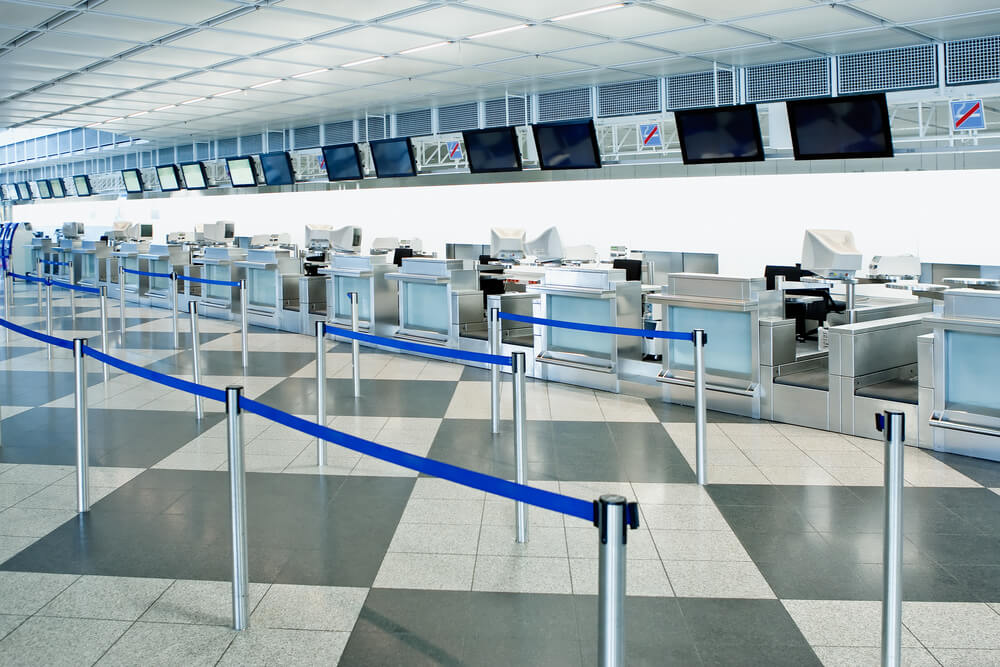 ---
Tip 4: Book far in advance
Booking far ahead is another way to find those cheap business classes tickets for flights. It's not a sure thing though – some airlines will have the same prices consistently through the year, and there won't be much budge on fares.
Other airlines will introduce the fares at a lower rate when they first get realised.
To catch these cheap business classes tickets, you'll want to check how far in advance your airline of choice release tickets, and then pop that date in your calendar!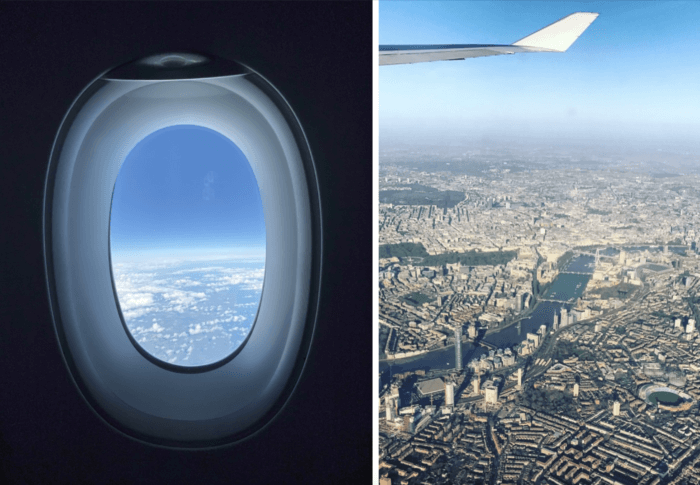 ---
Tip 5: Look at different airlines
Often, when looking for cheap business classes tickets for flights we get caught up looking at the same airlines we know and are familiar with.
BUT if you branch out a little bit and look at other airlines, you can often find pretty good deals on cheap business classes tickets for flights.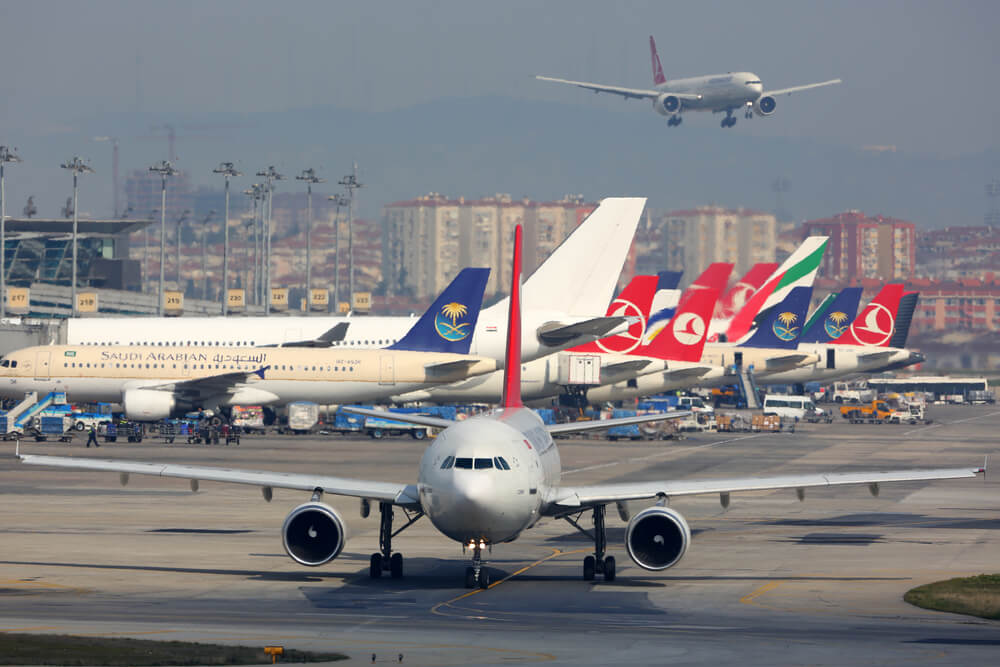 ---
Tip 6: Fly in-direct
If you're going to be sat in business class, then you might not be too bothered about flying for an extra few hours, or doing a little change over halfway.
Choosing an indirect flight route can often cut the price of a ticket in half, especially for those longer business class journeys. Whilst when you're flying in economy adding 5 hours onto your journey isn't ideal (or comfortable) if you're desperate for cheap business class tickets, then going indirect is almost a guaranteed way to cut $$$'s off your ticket price.
And let's be honest… If you're comfy in business class, have a lay-flat bed onboard, and have a world-class airport lounge to relax in during your layover – who's counting those 5 hours extra anyway?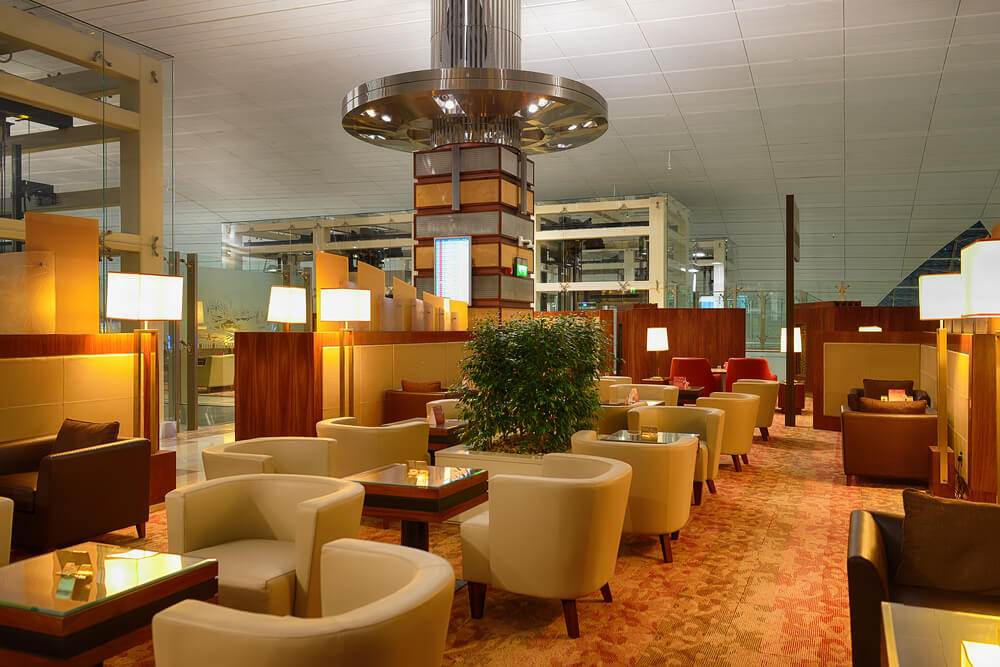 ---
Tip 7: Join airline mailing lists and wait for offers
One of the best ways to find sale fares is by joining mailing lists for the airlines you tend to fly with the most. Or, join the mailing lists of blogs who keep an eye on these sales and offers for you. I recommend boardingarea.com – they tend to keep their finger on the pulse of airline fares and good bargains.
Something I would avoid, are the 'cheap business tickets' websites, which offer slashed down business class tickets that seem to good to be true. Often, they are.
I've known some companies to offer business class tickets that are un-refundable and un-insurable (so please just make sure any website you're booking with is legit – especially when spending thousands on business class tickets).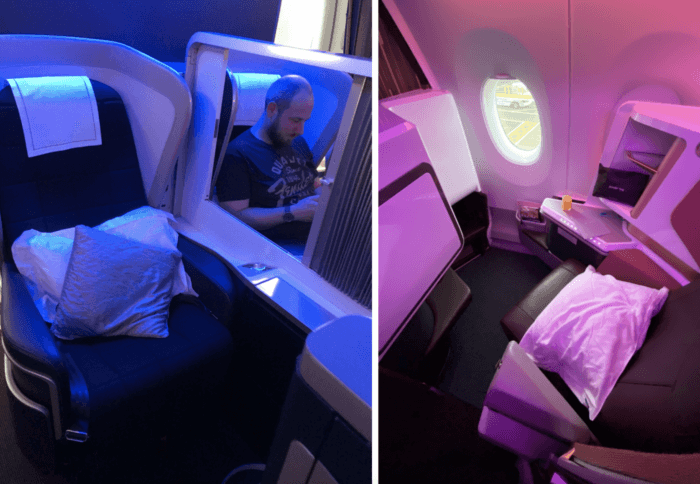 ---
Tip 8: Collect your miles (every single mile counts!)
If you fly a lot in economy – then start collecting miles with the airlines you use the most. These add up, and whilst it may take several years to qualify for a big discount or an upgrade, it's SO worth it when that day finally arrives.
Basically every time you fly, you could be using those miles you've flown as a little nudge towards a business class upgrade in the future!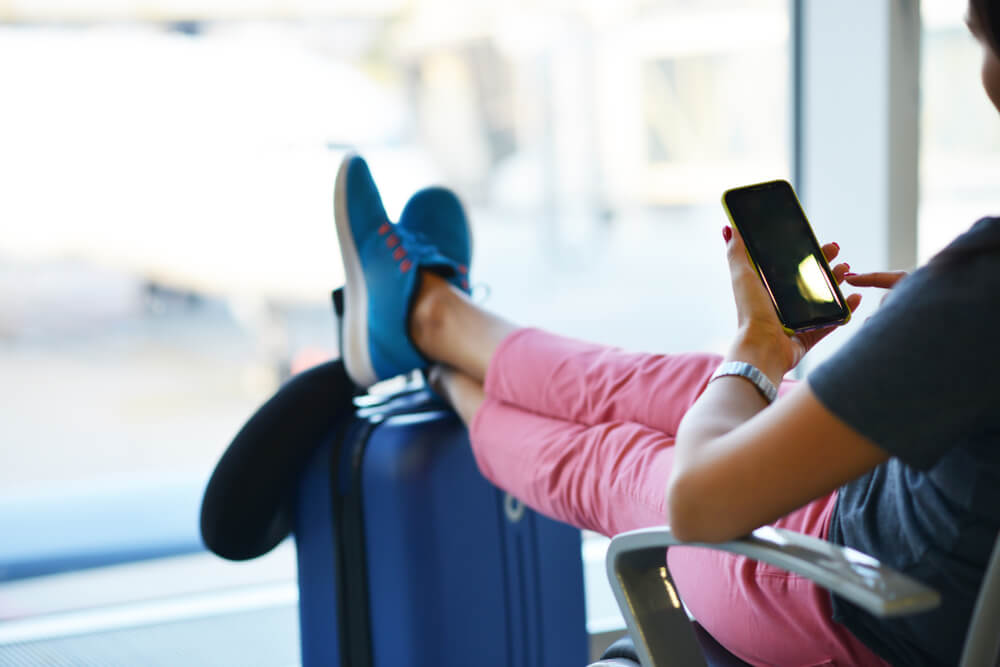 ---
Tip 9: Set up flight and fare alerts
Did you know it's really easy to set up fare alerts on your phone or desktop? I use Skyscanner for almost all of my flight bookings, and I use Skyscanner to track when those fares move up and down too.
It means I know what the average prices are, and also means I know when those prices unexpectedly drop for any reason. It lets me be the first to know if prices on cheap business class tickets drop, so I can grab them first!
---
Hopefully these little tips on how to get cheap business class tickets has been useful!
Flying business class is a great experience, and it's such a treat! If you can be smart about it, finding those cheap business class tickets and fares is achievable, even when you're on a budget.