Pad and I have ALWAYS wanted to stay at The Langham Hotel in London – ever since we spent 5 glorious nights at their hotel in Mongkok, Hong Kong. We splashed out on a suite in Hong Kong and promised ourselves "One day… We'll stay at the London one".
Ordinarily The Langham would be a little bit out of our budget. We love stopping in luxury hotels – but we usually opt for quirky luxury and boutique luxury which is a little less pricey than the classic luxury of The Langham. However, as I expected, the hotel was discounted on Booking.Com and I was pretty stoked to realise that they had a discount of 30%. Needless to say, I got a bit tap-happy when booking ourselves into a club room!
Booking.Com is usually my go-to website for this kind of last-minute stay for that exact reason. I like seeing the actual discount I'm getting, mainly so I can feel smug about it later on.
The Langham Hotel… 
Was everything I was hoping it would be. Each Langham seems to take on the personality of the city it's in… In Hong Kong our hotel was futuristic mixed with traditional Chinese features and architecture.
In London, the hotel is classic and elegant, reflecting the older parts of the city and the old-fashioned luxury you'd expect from an old movie. It felt like we'd sneaked into some upper class person's apartment for the night.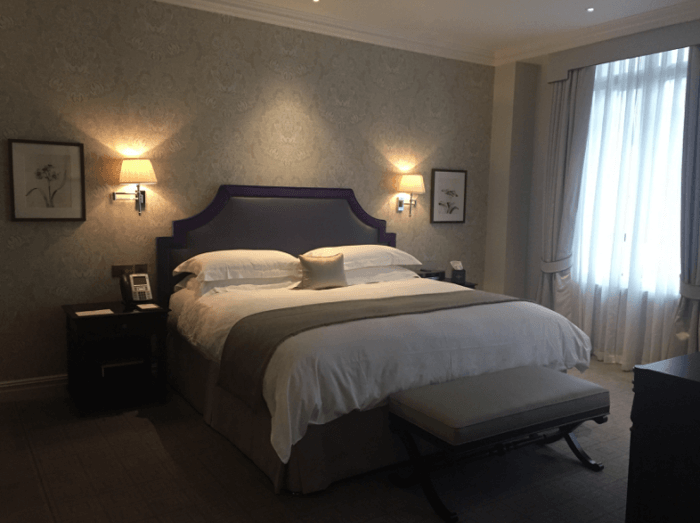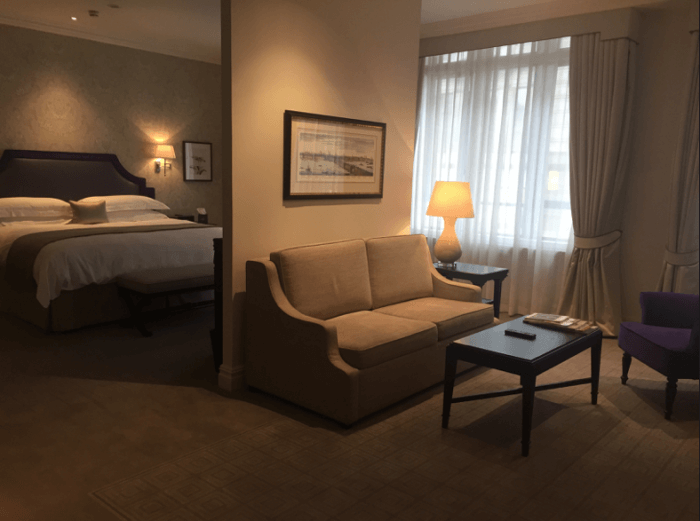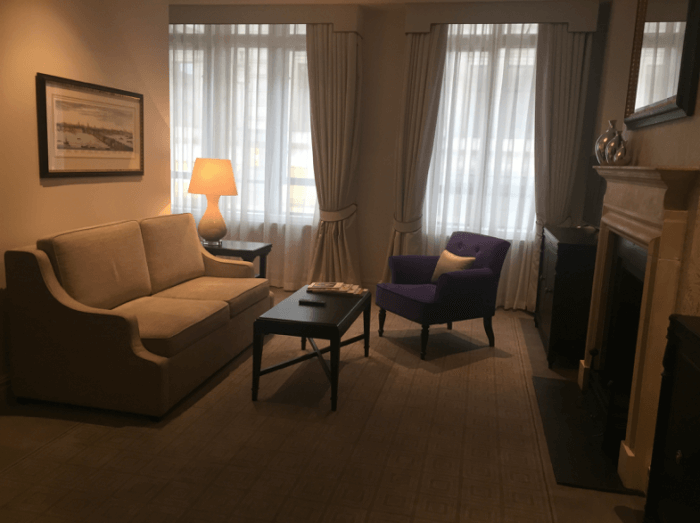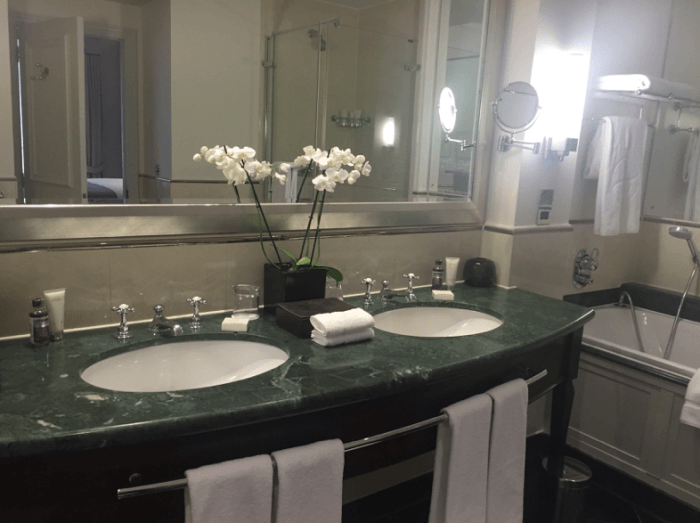 The bed was MASSIVE – which is my favourite part of any hotel room. I like to be able to lie across it and not touch the edges. That's my judge of a good bed.
The room also came complete with huge fluffy dressing gowns. Again, the marker of a good hotel room!
Read more about London travel: The best desserts in London… 30 places you need to try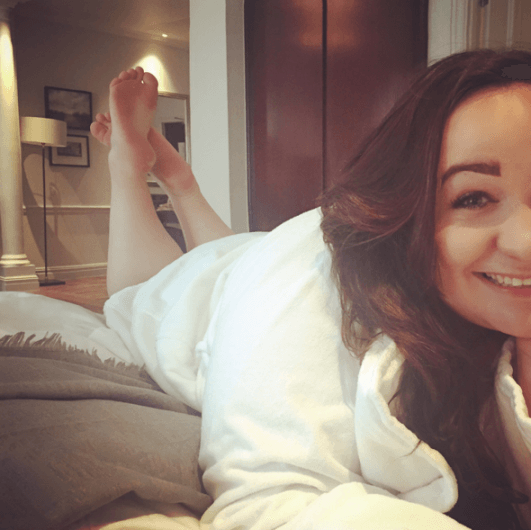 Using the Apple Watch… 
I'm not a very 'techy' person. Pad loves his gadgets (especially his Apple gadgets) and whilst I do appreciate a smart appliance (and have lots of them), I generally only have what I need.
For me, the Apple Watch was a bit over-kill on the technology side of things. For me, anyway. 
Pad would probably use it every day and love it. As would many of my friends. And I can see how useful it is. It was nice to be able to see notifications without digging my phone out of my bag. Or use the maps feature when we got a bit lost.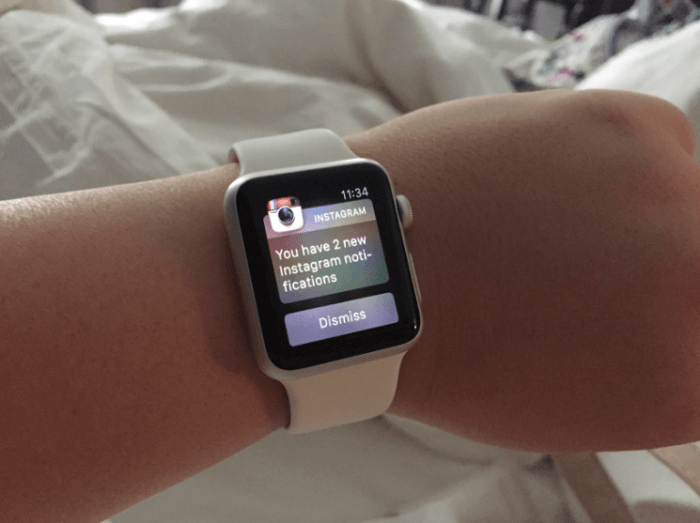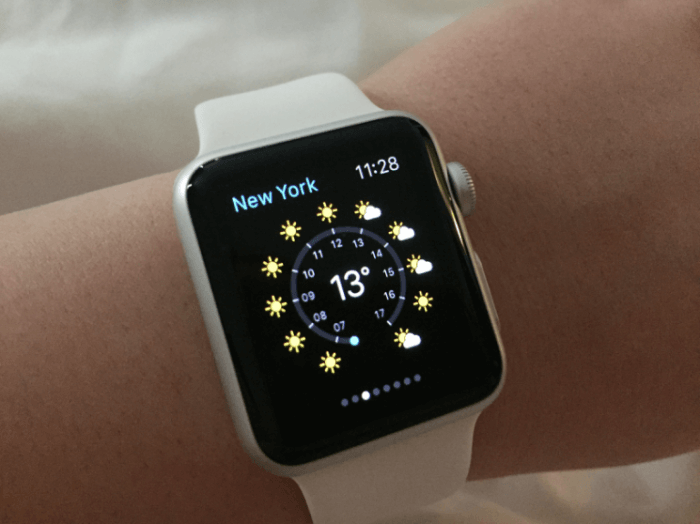 Before it arrived, I thought the app would be way to confusing and fiddly – but it was actually the opposite. I guess the advantage of the apple watch, is that brands are having to really simplify the whole user experience, and that's what has happened with Booking.com's offering on there. It's made the whole process much more simple, which can only ever be a good thing!