Hunter is a brilliant place in NYC for a weekend away or a relaxing break from the city. There are lots of reason to visit Hunter, NYC so if you're looking for things to do in Hunter NY – then this is the list for you.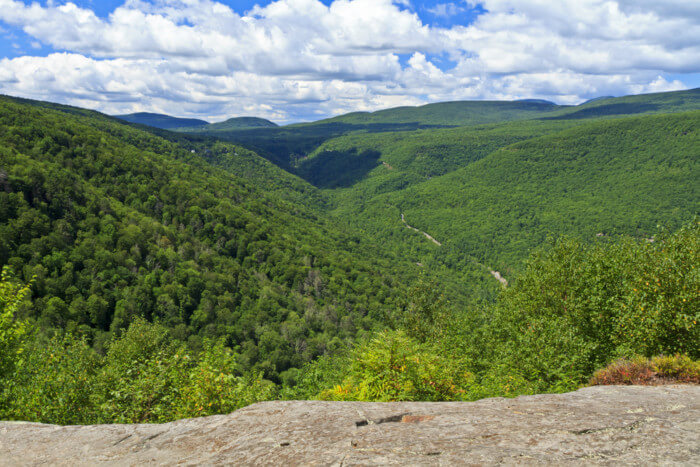 One of the main reasons to visit Hunter, NY is the scenery and the beautiful landscapes surrounding Hunter. Hunter is in Greene County, NY – so it's about a 40 minute drive from the heart of the Catskill Mountains, which are a gorgeous part of the world year round. The Catskill Mountains are one of the most beautiful parks of America, and being not so far from NYC, they're an amazing place to visit if you feel like you need some time away from the big city. Whether you're there for skiing in the winter, or hiking in the summer, both Hunter and it's surrounding areas will have loads for you to do!
So here are my favourite things to do in Hunter, NY. 
---
Hunter Mountain
---
The first thing on my list of things to do in Hunter NY is Hunter Mountain. This is the second highest peak in the Catskills, and is definitely Hunter NY's claim to fame.
Whether you're an outdoors aficionado, or you just want to soak up the scenery it's definitely worth checking out what's on offer at Hunter Mountain, their website (which I've linked above) is actually really useful and I found loads of great information and events on there. Whether it's skiing in the winter, or fishing in the spring, or riding a 4×4 in the summer – there's something for everyone!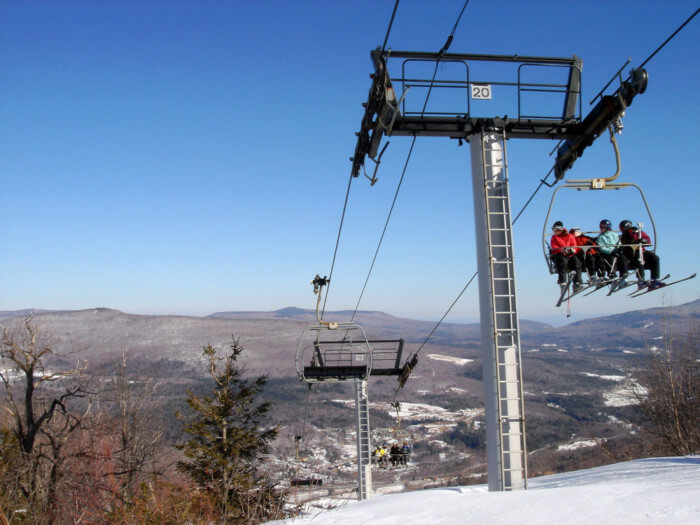 ---
The Mountain Cinéma
---
Next up on the list of things to do in Hunter NY a s checking out a film in Hunter's very own cinema! Whether it's to top off a day spent outdoors, or to make up for bad weather (it's a great thing to do in the rain), or tired limbs, this cinema is quite simply gorgeous.
It's really old-school, and it's a lot of fun to go and get cosy and enjoy a movie. It's got a wide selection of movies from the biggest releases, to foreign film and movies probably more at home in an art house cinema. You can even, on some days, find classic movies too if you want to take a ski down memory lane! 
---
New York Zipline Adventures
---
Next on my list of things to do in Hunter NY – it's zip-lining! Honestly you can't go wrong with this bad boy – and I would 100% make checking these out near the top of your agenda as soon as you get to Hunter. It's such a fun day out, and it's something you can do with friends too.
There's a night zip tour too that sends you whizzing through the trees under the stars, loads of group and solo tours and la piece de resistance: The Sky Rider tour that gives you a chance to race your pals on zip lines reaching speeds of 50mph!!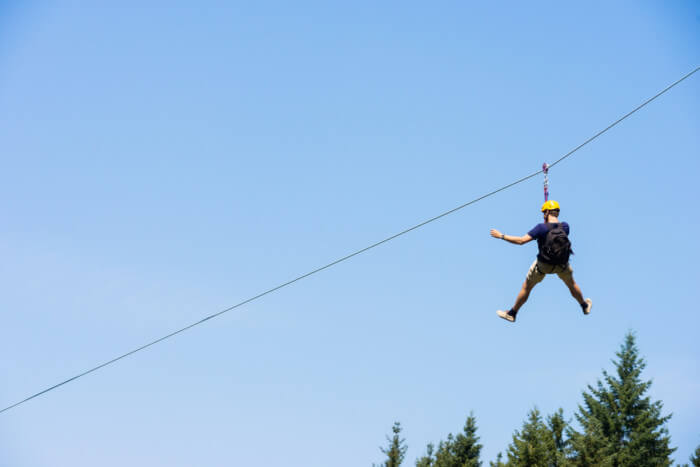 ---
Ride the Hunter Mountain scenic skyride
---
Next on my list of things to do in Hunter NY – it's the scenic skyride. If you want to enjoy some amazing scenic views from way up high, then the Scenic Skyride is your perfect option for things to do in Hunter NY. The scenic skyride can hold 6 passengers, and it's a great way to see the surrounding landscapes. It takes 11 minutes to ride to the top of the 3200′ high summit, and when you get to the top you'll be able to get off and enjoy the shops and cafes waiting for you, before heading back down.
---
Snow Tubing Park 
---
If all the ski trails and hiking routes aren't enough to get your heart jumping like Eddie the Eagle, then the snow tubing park will definitely do the trick! The tubing lanes are nearly 1000 feet long, and two hour sessions can be for both adults and kids. If you're in a group bigger than 15, you can also get a surprising number of deals, too! 
It's a great day out, it's so much fun, and it's something almost all ages can enjoy. It's also a really nice group activity to include everyone – you don't need good coordination to take part, or experience skiing or snowboarding – so it's a great way to get everyone involved and taking part!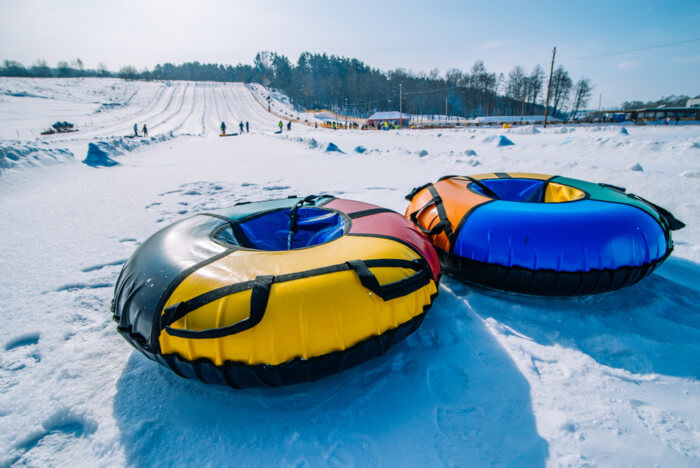 ---
Catskill Mountain Foundation Gallery and Bookstore
---
Next up on our list of things to do in Hunter NY is a chance to slow things down a little at the local Gallery and book store. The foundation bookstore is full of gorgeous books, the gallery is always showing a range of artists from local painters to the great American Romantics for whom the Catskills were a big deal.
We'd definitely recommend the onsite restaurant, too, for a really lovely meal with friends!!
---
Go fishing
---
If you've turned up with all the fishing gear, then you already know Hunter is a great location and base for fishing enthusiasts. However, if you're a newbie to the world of fishing but you fancy giving it a go then hunt out a a day tour or a fishing school instead! You'll have loads of fun and you'll learn loads too! I recommend this particular fishing school – they seem to be the main company in the area.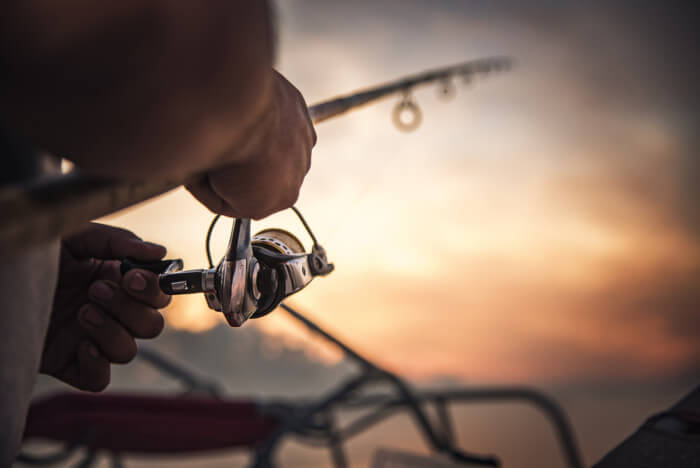 ---
Get your skis on!
---
This is kinda the highlight of things to do in Hunter NY – as it's what most people head out to the Catskills to do! If you need to get new ski or snowboarding equipment, look no further than the Pro Ski & Ride in town. You can get your hands on rental equipment and new things – all your skiing needs will be met.
In the winter, Hunter turns into a little bit of a skiing hub, you'll meet people taking a weekend away from the city to hit the slopes, and it's nice to just embrace the fresh air and snow!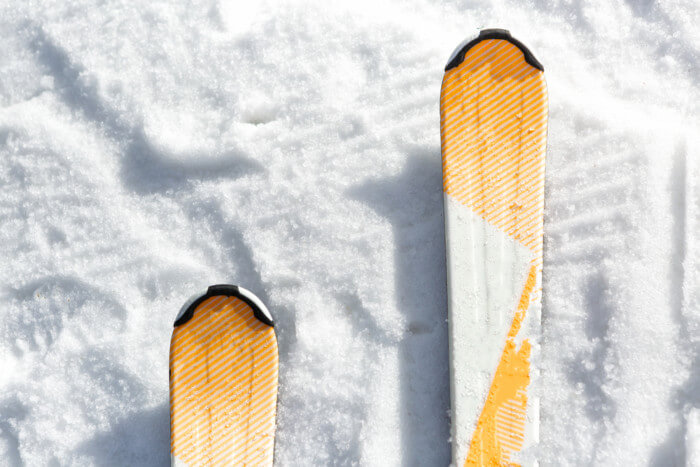 ---
Bailiwick Animal Park and Riding Stables
---
This is a great example of things to do in Hunter NY that's great for kids and grownups alike, and if your idea of a great time is seeing beautiful animals – then this animal park is the one for you! There is a petting zoo style area which is home to over 40 exhibits of domestic & exotic animals (including alligators – which is mega cool!). You can get up close and personal with the animals, you can learn loads about them, and there are even opportunities to feed them. Adult tickets are $17 and kids tickets are $13.
Oh, and you can also go on Horse Riding tours that range from 1hr to multiple days.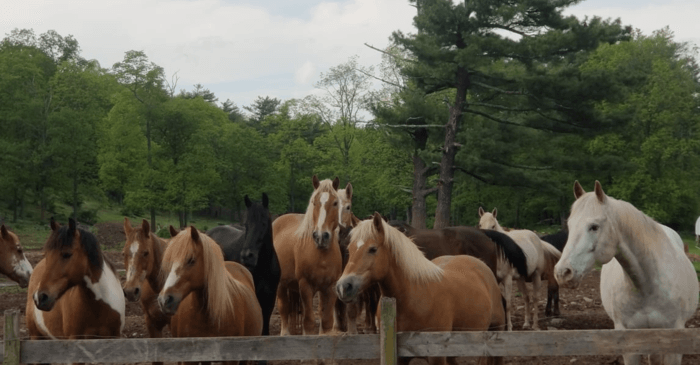 ---
Mountain Club Spa
---
After all this activity, you're gonna wanna chill out a little, and where better to chill out than a spa? Whether it's for a little Après Ski, or for a whole day of pampering, this spa has all the accoutrements to leave you feeling like you've managed to completely unwind. The spa uses naturally and locally sourced products – so everything involves the local flora and fauna, which is really something! 
---
Farm Tours at Hull-O Farms
---
And finally on my list of things to do in Hunter NY, it's a farm tour! Located about a 30 minute drive from Hunter NY, Hull-O Farms is a really simply, easy and enjoyable day out. It's great for families (especially those with children) as a lot of the farm tour includes hands-on experiences with the animals which children absolutely love.
The farm itself is 200+ years old (yes really!) and during the tour you'll learn from the experts how a working farm functions, how to take care of animals, and lots of interesting tips and tricks.
---
We hope you enjoy your stay in Hunter, NY, and that our list of things to do in Hunter NY has inspired you! Let us know what you get up to in the comments.