---
Are you looking for the ultimate guide to Jamestown, NY? This guide to Jamestown NY has everything you need to know!
---
If you're looking for more information about Jamestown NY, this ultimate guide to Jamestown NY is the right place to start! From things to do in Jamestown, to where to eat in Jamestown and where to stay in Jamestown – this guide has it all!
With an engaging cityscape, amazing brick streets and numerous historical sights, Jamestown NY is a fantastic place to visit to soak up some of urban America's finest attractions.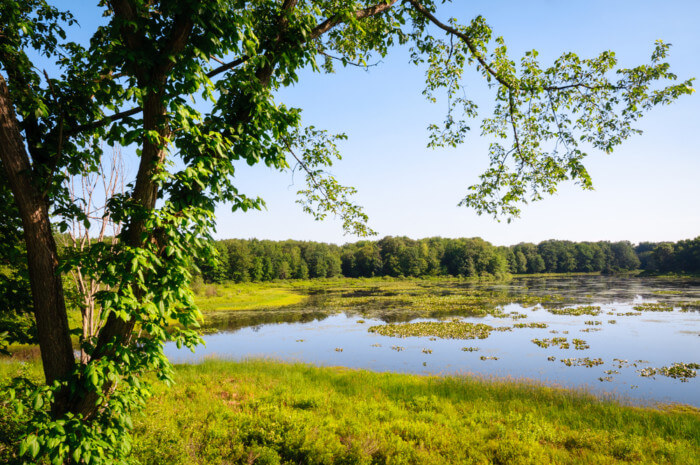 ---
So, where is Jamestown NY?
---
Situated between Lake Erie to the north and the Allegheny National Forest to the south, Jamestown is in southern Chautauqua County, New York.
It's 284 miles from the famous New York City, so it is possible to take a trip to Jamestown from the city if you're looking for a short day trip from NYC, or a weekend away from the city!
---
Things to do in Jamestown NY?
---
OK, so now you know a little more about Jamestown NY – here are some of the best things to do in Jamestown NY. With a vibrant cultural scene and marvellous history, there are so many attractions in Jamestown that are worth visiting.
So here are my favourite things to do in Jamestown…
The Lucille Ball-Desi Arnaz Center
First on my list of things to do in Jamestown NY, it's the Lucille Ball-Desi Arnaz Center. As Jamestown, NY was the home of Lucille Ball, this city honors the legacy of "The First Couple of Comedy" with this fabulous museum.
Featuring replica sets, Lucille Ball's Emmy awards, costumes and more, this is a wonderful place to visit if you're a Lucille fan or someone that's intrigued by showbusiness.
After all, there is no business like showbusiness, and who better to demonstrate this than Ms. Ball? This is one of the best things to do in Jamestown NY.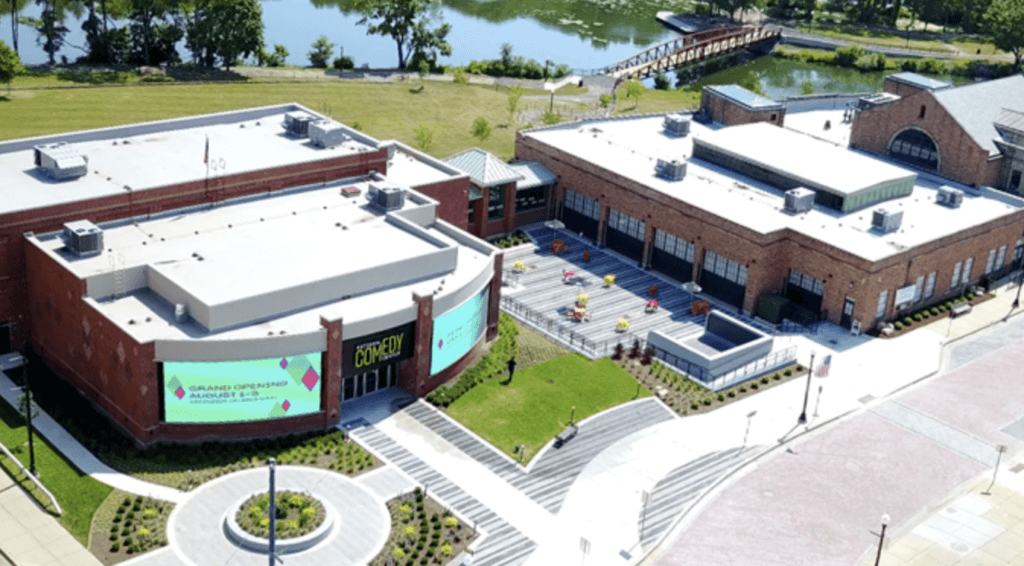 Lucille Ball Memorial Park
A lovely village park located in Lucille's hometown, this memorial park features a public boat launch and docks, a park with a playground and picnic tables galore.
There's also a great photo opportunity available here, as there's a life-size statue of Lucille Ball within the park that serves as an eternal tribute to her memory. Another great choice for things to do in Jamestown NY.
The Jamestown Gateway Train Station
Next on my list of things to do in Jamestown NY, it's the Jamestown Gateway Train Station. A historic station located in Jamestown, this building was constructed in 1931-32 and was to serve the Erie Railroad.
Though it's no longer a functional train station, it acts as a tribute to Jamestown's prior transportation links and is listed on the National Register of Historic Places. Retaining its original character, it's yet another glimpse into Jamestown's interesting history and a really interesting option for things to do in Jamestown NY.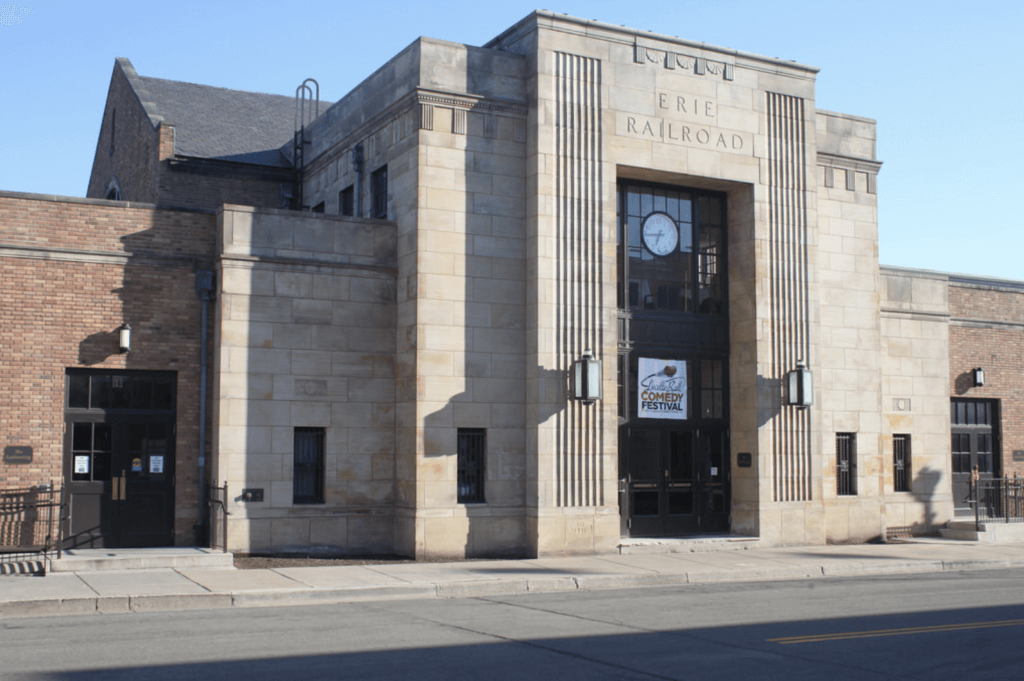 Enjoy the outdoors
Of course I couldn't write a list of things to do in Jamestown NY, without including the great outdoors! Jamestown is known for its fresh clean air thanks to its forests and parks.
Allegany State Park is the largest park in New York's state park system and offers plenty of trails, hiking opportunities and camping spots. If you like to birdwatch, the area's natural beauty invites plenty of our famous feathered friends, so keep an eye out. 
Fenton History Center
With such a rich history, you'd expect Jamestown to deliver on the museums and artefacts. Southern Chautauqua County's history lives on at this dedicated historical center.
History buffs certainly shouldn't miss this one, as it beautifully outlines the history of the area. Definitely an option for things to do in Jamestown NY that you won't want to miss.
Detailing history from the Underground Railroad in Chautauqua County to the women's suffrage movement in the late 19th and early 20th centuries, it's a great place to experience Jamestown's historical side.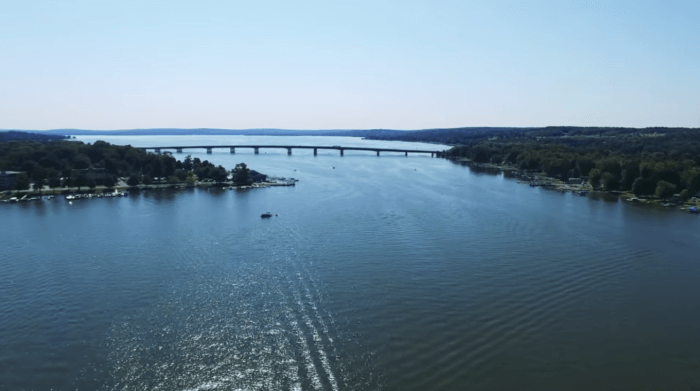 National Comedy Center
If you're up for laughs, then this is one of the things to do in Jamestown NY you won't want to miss! Located near the Chadakoin River and just two minutes from the Jamestown Gateway Railway Station, this is one place that's dedicated to the art of comedy.
With over 50 exhibits that include various styles of comedy, it's an amazing place to spend an afternoon and indulge in some good ol' belly laughter.
Offering a fully immersive experience and allowing you to channel your inner comic, the museum has educational games and competitions that help you to discover how comedy is created.
Audubon Community Nature Center
Next on my list of things to do in Jamestown NY, it's the Audubon Community Nature Center. This place is a dedicated spot that aims to educate people about the great outdoors and empower its visitors to act in responsible, environmental ways.
Located on a 600-are wetland preserve with plenty of trails and picnic areas, it's a great place to de-compress and enjoy Jamestown's natural offerings. A great option for things to do in Jamestown NY.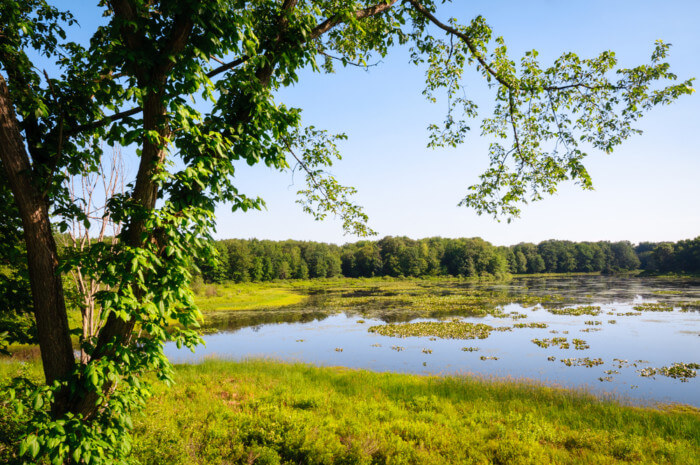 The Robert H. Jackson Center
And last on my list of things to do in Jamestown NY it's the Robert H. Jackson Center. This place was established to advance the legacy of the U.S Supreme Court Justice Jackson through exhibits and showcasing the relevance of his ideas for current and future generations.
First gaining recognition as a lawyer, he went on to serve as a Supreme Court Justice and Chief American Prosecutor at the Internal Military Tribunal at Nuremburg at the end of WWII.
With great guided tours, this is an excellent glimpse into the American Justice System, and a historical celebration of one of Jamestown's finest individuals. 
Which of these things to do in Jamestown NY will you be exploring first?
---
Where to stay in Jamestown NY
---
If you're wondering where to stay in Jamestown NY – the next few hotel options are the best in the area. From quaint bed and breakfast spots to upscale hotels, an ultimate guide just isn't an ultimate guide without suggestions on where to rest your head!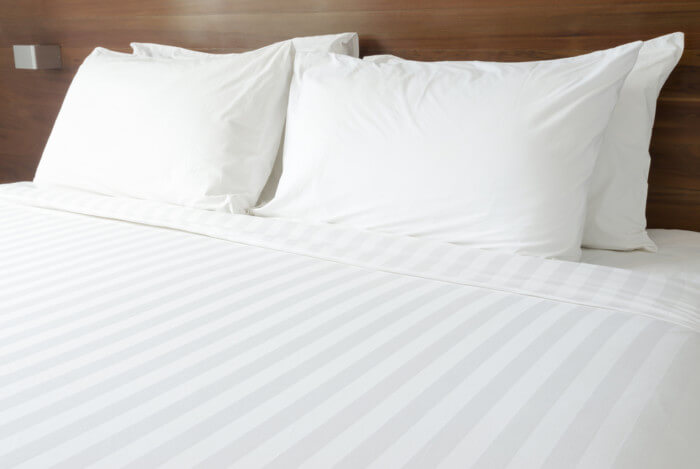 Doubletree by Hilton
First on my list of where to stay in Jamestown NY, it's Doubletree by Hilton. With a great location in the heart of Jamestown, this hotel is the perfect place to base yourself if you want to be as close to the action as possible, and it's a fantastic choice for Jamestown hotels.
Though a little pricier, it's only 5 minutes from the Lucille Ball Desi Arnaz Museum, the National Comedy Center and the Northwest Arena. Featuring an indoor pool, gym, restaurant and lobby bar, it's certainly an upscale way to enjoy the city.
Holiday Inn Express & Suites
Next on my list of hotels in Jamestown, it's the Holiday Inn. If you're looking to stay rested and recharge without absolutely breaking the bank, Holiday Inn Express & Suites is a great option for travelers.
With a breakfast of champions waiting for you each morning (free of charge!), it's a cost-effective way to save on food costs during your trip whilst covering the essentials you'll need amenity-wise. This is a great choice for where to stay in Jamestown.
Spencer Hotel & Spa
The Spencer Hotel is my next choice of hotels in Jamestown. This stunning Bed & Breakfast is the perfect place to relax after a day trip. With rustic charm and unique rooms, this inn prides itself on its individuality and welcoming vibe.
Located within walking distance of many of Jamestown's finest attractions and festivals, it's a great place to base yourself to get the best out of the city. 
La Quinta Inn & Suites
And last on my list of places to stay in Jamestown, it's La Quinta Inn & Suites are a good option for hotels in Jamestown NY. The rooms are modern and comfortable, with plenty of space too. The prices are reasonable too – and the great reviews reflect all of the above! A really good choice for where to stay in Jamestown NY!
Though there are quite a few charming places to stay around the city, these three give are spread out enough budget-wise for you to make the right call on your own accommodation!
---
Where to eat in Jamestown NY
---
As you explore Jamestown, you might find yourself getting more than a bit peckish. So, take a quick look at the short list below for some great ideas of places to eat in Jamestown.
Crown Street Roasting Company
A great local favourite in Jamestown, NY is the Crown Street Roasting Company. Known for their amazing bagels and "Lucy Latte" (a tribute to the ever-present Lucille, of course), it's a great spot that even grinds their coffee in-house!
With plenty of freshly baked goods and an excellent central location, it's the perfect place to grab a bite before setting off on your Jamestown adventure for the day.
Elmo's Pizza
When you're in New York State, you've got to have pizza at some point! Elmo's Pizza is definitely the place to go! I love their pizzas here, whether you dine in, or take away! This is the kind of pizza place you'll still be thinking about days later!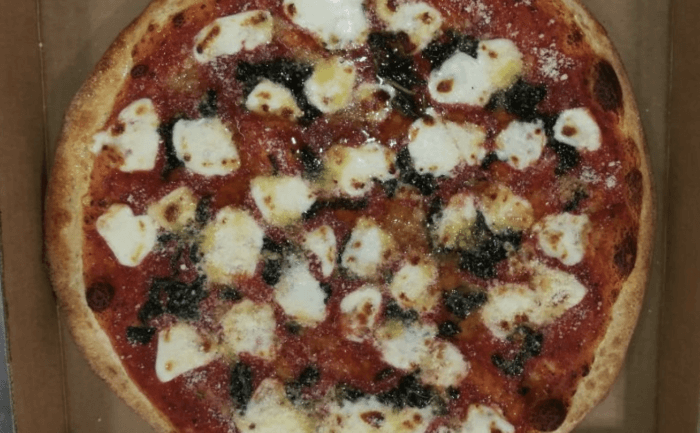 Havana Cuban Café and Pizzeria
If you fancy some authentic Cuban cuisine, this fantastic little joint boasts a hefty menu of culinary delights. Specializing in lunch, dinner and drinks there's a reason this place is so popular. There's plenty of Cuban memorabilia littered around as well, so you get a distinctly authentic feel if you choose to grab a bite here!
Forte
A recipient of TripAdvisor's Certificate of Excellence, Forte is a cracking option for a night out in Jamestown. A cocktail and wine bar, it's great for pre-dinner drinks or a full-on steak dinner.
As it's also a dance club and a rotating art gallery, it's a two-for-one deal on food and culture here. So, why not catch yourself a double whammy in Jamestown and grab a bite at this place?
Pearl City Hops
OK, if you're in the mood for a burger… THIS is where you need to go in Jamestown NY. The burgers at Pearl City Hops are something else – with multiple toppings, sauces and flavours… It's literally the best burger place in town. Don't believe me? Just check out the photo below!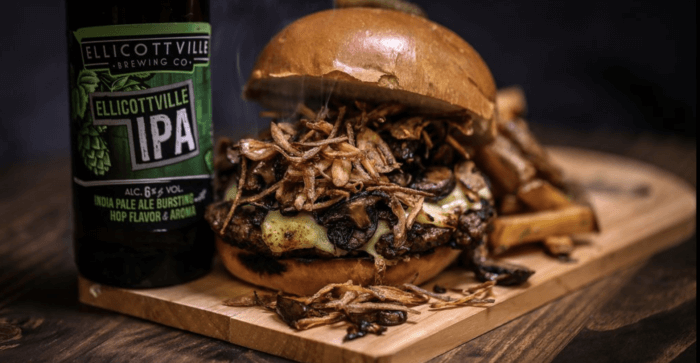 The Pub
A classic choice for delicious pub-style food, this place serves up all the home comforts you'd expect from a pub-style restaurant. The reviews for this place are amazing, and locals and visitors seem to love it equally!
Ecklof Bakery
For sweet treats, you can't beat Ecklof Bakery! This place is famous for it's pink striped cookies (try them, they're amazing!). The also serve up lots of other delicious sweet treats, so pop in and grab some snacks, or dine in at the deli and try something of the menu.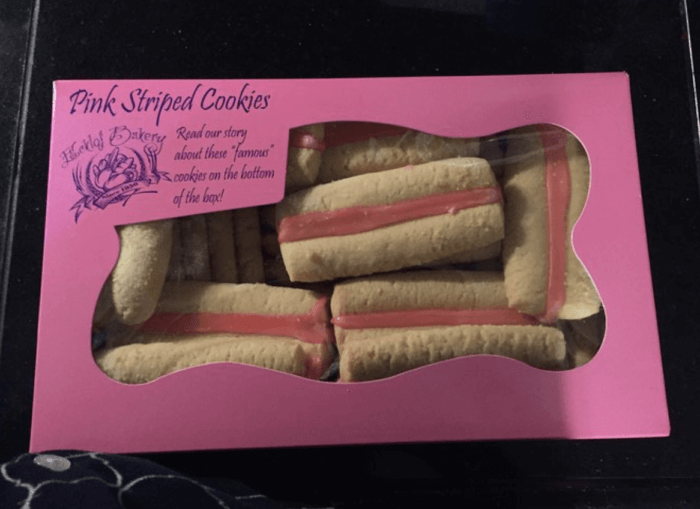 ---
Video of Jamestown NY
---
I really loved watching this video of Jamestown NY – it shows you everything that Jamestown NY has to offer and it's let's you meet some of the local business owners in Jamestown NY too!
---
How long should you stay in Jamestown NY?
---
Though it's certainly a place you can explore at a leisurely pace for up to a week, you'd be best served spending around 2 or 3 days in Jamestown. With good planning, you can fit most of the best activities into a 48-hour itinerary.
If you're trying to do the city in a couple of days, you will have a jam-packed itinerary. So, make sure you plan it so that you're not zipping back and forth too much. With most of the main attractions within close distance, it's possible to make your trip short and sweet!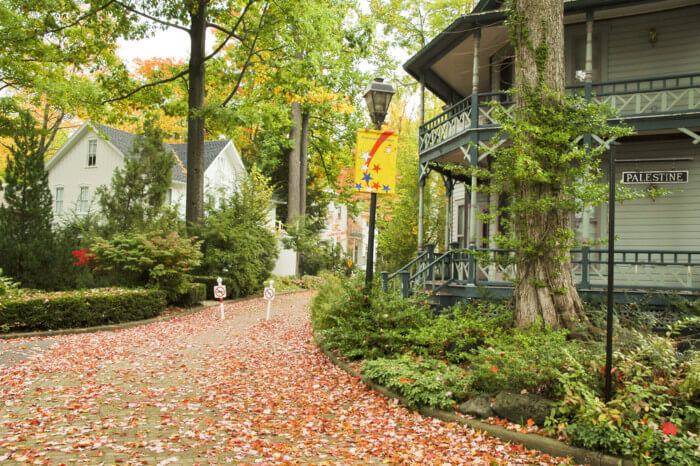 ---
Some interesting history about Jamestown NY…
---
You may have heard Jamestown being referred to as the "The Pearl City" due to its agricultural history. As settlers began to come to Jamestown, the abundant forests quickly became cash crop territory, with hardwood too heavy to float downstream burned to the ground.
Now, where does the pearl come into this equation? Well, this burned hardwood had its ash leeched to obtain lye and "pearl ash" that was an important component in the manufacturing of glass products.
By the 1820s, Jamestown became known as one of the largest centres in North America to produce pearl ash. Cool, right?
Named Jamestown after its first settler James Prendergast, Jamestown's rich history continued to flourish as immigrants from Italian, Irish and English backgrounds began to settle. Becoming a city in 1886 as its population reached 15,000, it started to flourish into the economically vibrant community that it is today. 
---
I hope that this guide to visiting Jamestown, NY has been useful and given you lots of ideas!
Whether you're a nature fan or a massive Lucille Ball fan, there's really something for everyone here. Make sure that you plan your time wisely, as there is a lot to see here. However, you can do it on a limited-time budget if you're clever!