Is Central Park worth visiting on a rainy day? Let me explain some of the pros and cons!
If you're visiting NYC, but you've found yourself in the city that never sleeps during a particularly rainy week – you might be feeling a little fed up.
Central Park is one of the main things to do in NYC for visitors – and if you're wondering whether it's worth visiting in the rain, hopefully, I can answer your concerns here!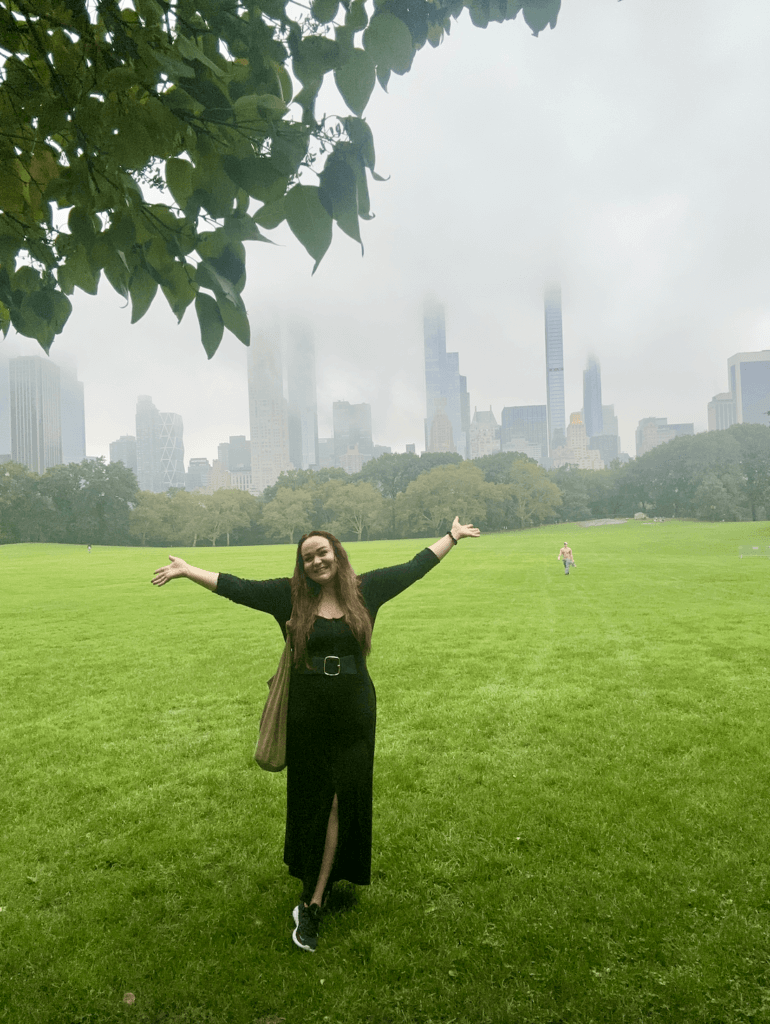 I visit NYC a few times a year (it's the city I specialize in, as my job as a travel writer!) and believe it or not, I always love it when I time my trip during raining days. And Central Park in the rain, is always one of my favorite wet activities.
Sure, Central Park in the rain might not be what you were expecting, but hopefully, I can help you see the positives in this blog post!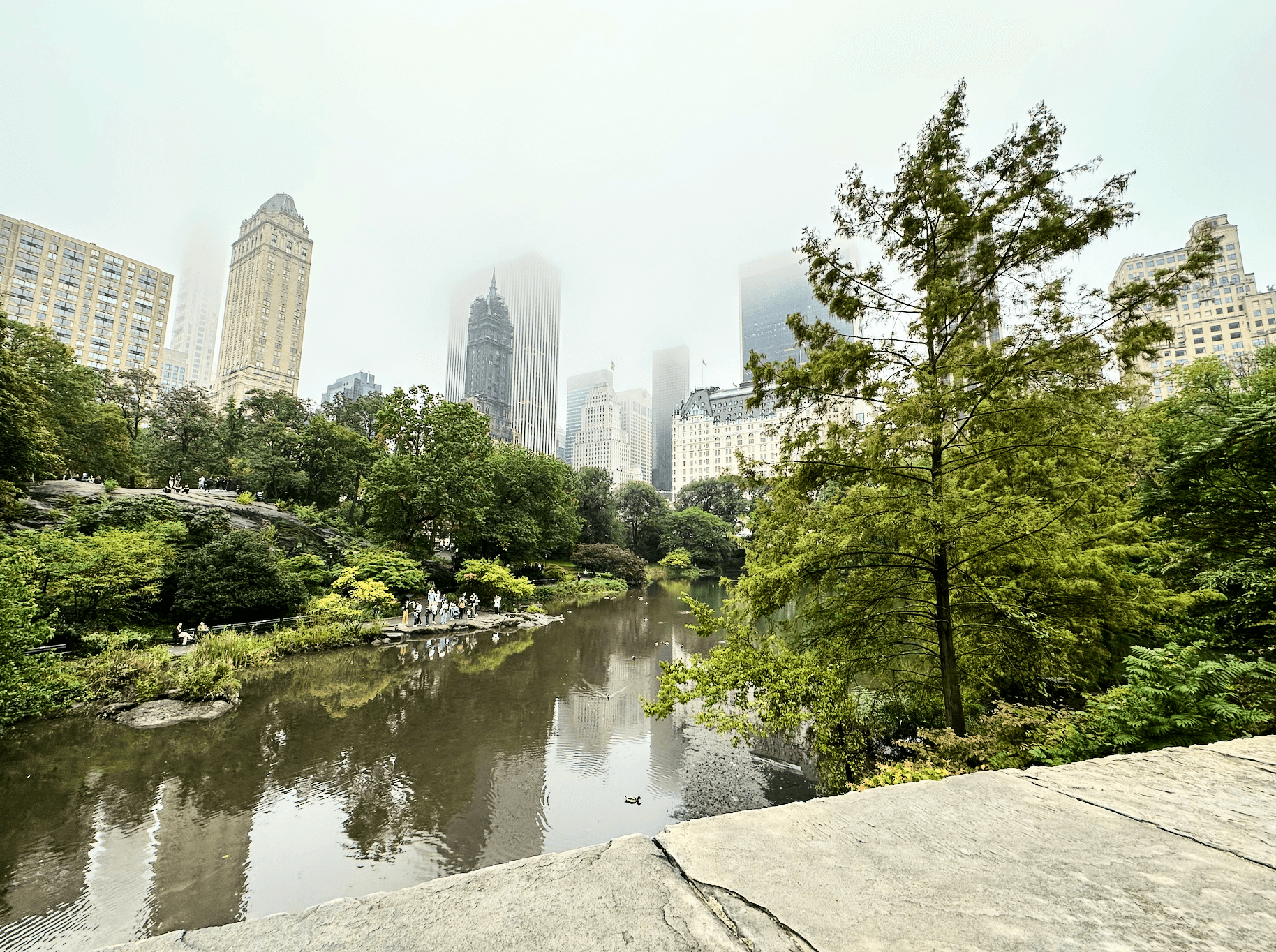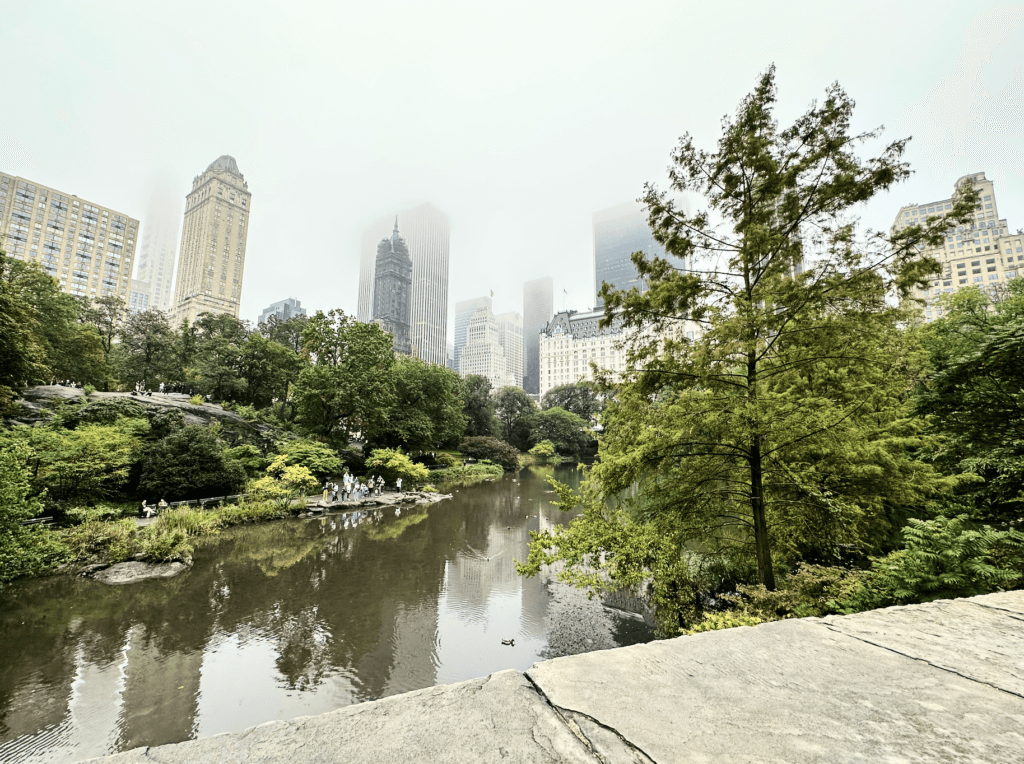 ---
Here are some key facts about visiting Central Park, before we delve in deeper!
Central Park is open 365 days a year, regardless of the weather or season.
Yes, that means Central Park is open in the winter too!
Central Park opens for visitors at 6:00am and closes at 1:00 am.
After 1am, you can't visit the park until the next morning.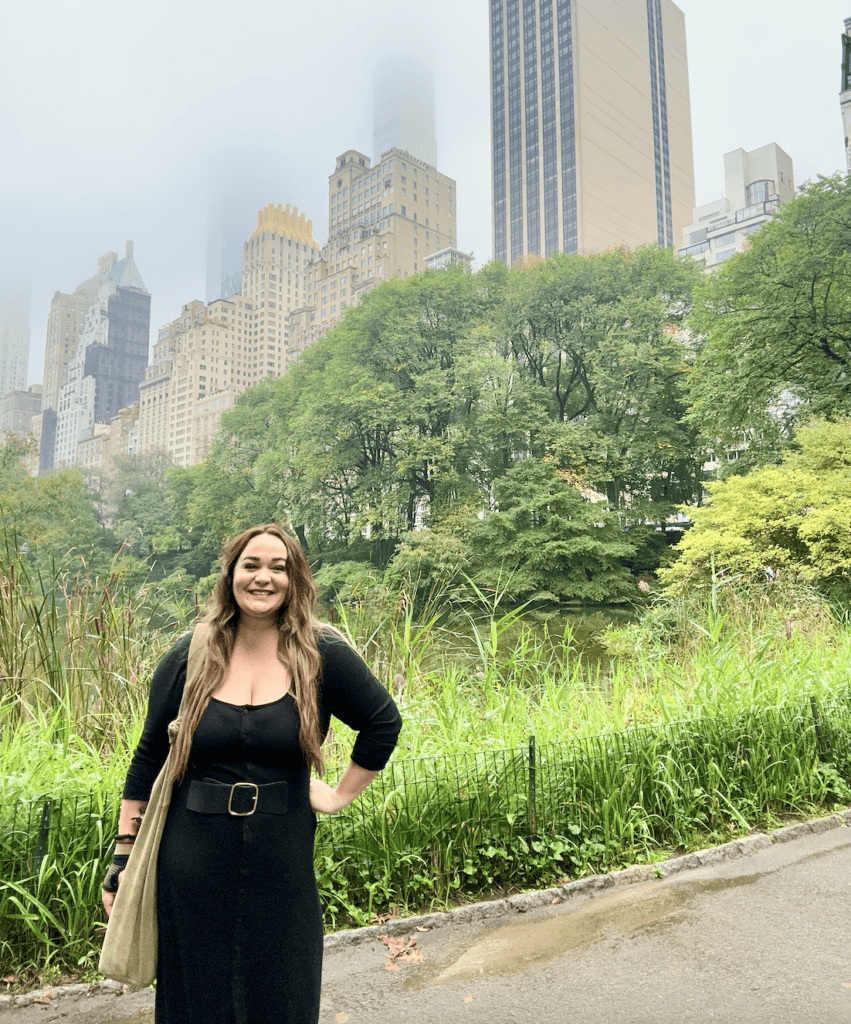 ---
Central Park still feels magical in the rain.
If you're wondering whether to still visit Central Park in the rain, then my recommendation is… YES, GO!
Central Park is still beautiful, even on rainy days, even on foggy mornings, even when it's wet and windy.
The park will certainly feel different on a rainy day, but it'll also feel quieter, more peaceful and calm too. Which are all wonderful things.
Read more about visiting NYC: 35 unmissable things to do in Central Park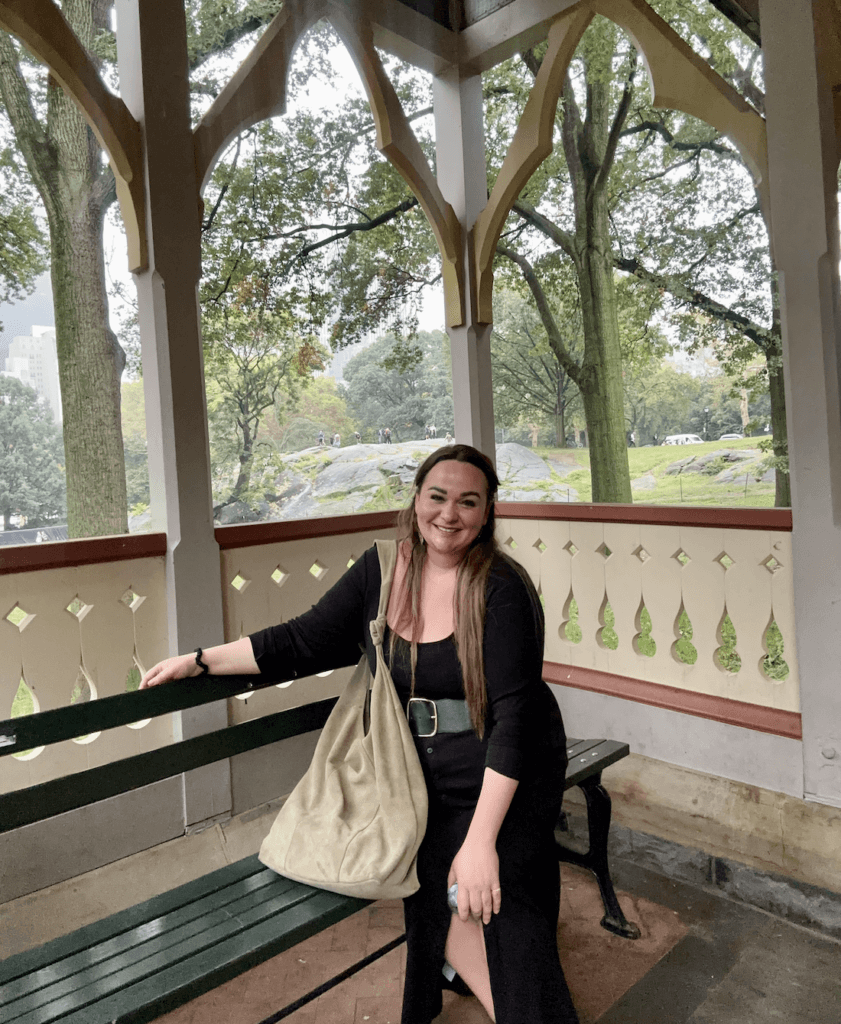 I love seeing the mist around the skyscrapers, I love seeing the skyline reflected in puddles, and I adore see people walking around with their umbrellas.
It's a quieter, more intimate Central Park, where the hustle and bustle of the city take a back seat, and you can wander through its pathways, finding solace and connection with the natural world.
Umbrellas dot the landscape, creating a surreal yet beautiful mosaic of color against the rain-soaked backdrop.
Despite the wetness, the park emanates a sense of magic and rejuvenation, embracing those who choose to explore it in the rain.
It's beautiful. Can you tell I love New York City in the rain?
Read more about visiting NYC: Fun things to do alone in NYC for solo travelers!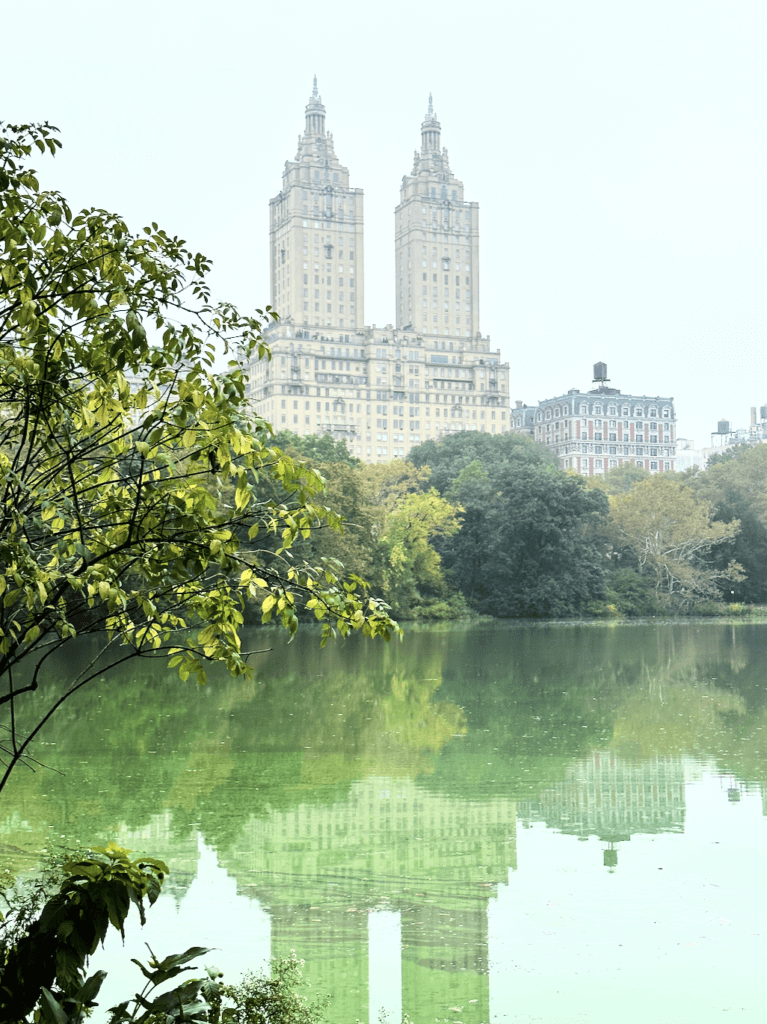 ---
What should you wear in Central Park in the rain?
Part of enjoying Central Park on a rainy day, I think is dressing properly.
Just make sure you dress for the occasion!
After all, someone once told me, there is no such thing as bad weather, just bad outfit choices! Here are some things I would make sure I had with me…
Make sure you've got waterproof shoes on.
Wear a raincoat.
Take an umbrella.
Wear layers if it's cold and wet.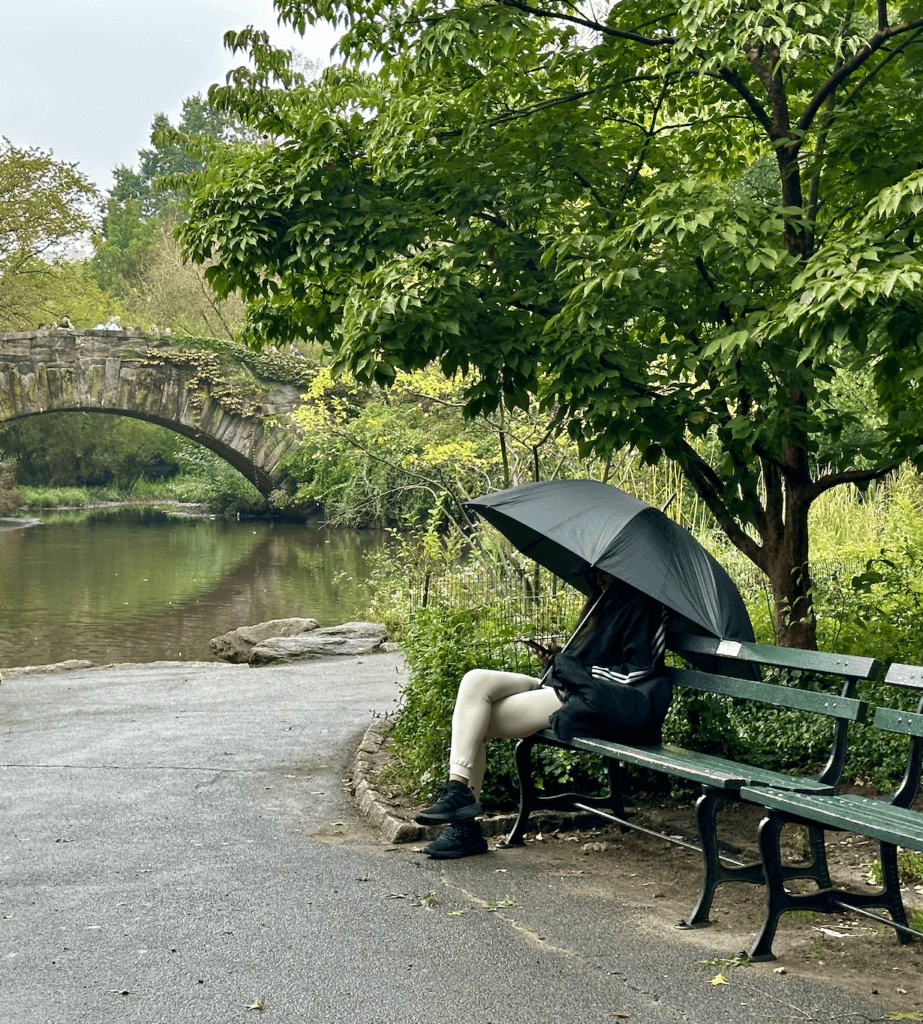 ---
Where can you go in Central Park when it rains?
You can enjoy all of the park in the rain (so long as you don't mind getting wet!), just make sure you head there with waterproof clothing and dressed for the day.
I've put together a good rainy-day walking route for Central Park below, which will take you past some indoor attractions and activities too – so that you can have the option to shelter from the rain at various points of the walk.
Some of of the indoor attractions to look out for in Central Park, are listed below for you too, to be extra helpful!
Like I said, there are a few places in the park where you can easily shelter from the rain during your walk. Or if the wind / rain gets a little too heavy.
I've included a list of them below for you, and they're also featured in the walking route above.
Read more about Central Park: How big is Central Park?
---
Tavern on the Green
Address: W 67th St, New York, NY 10023, United States
Website: tavernonthegreen.com
About: An upscale, cozy restaurant which is a wonderful place to grab lunch in the park. I recommend booking ahead, especially around lunchtime, as it's a popular spot. Also, their French Onion Soup is my absolutely favorite for a drizzly rainy afternoon snack!
---
Loeb Boathouse
Address: Park Drive North, E 72nd St, New York, NY 10021, United States
Website: centralparkboathouse.com
About: Another lovely upscale restaurant in Central Park, this time overlooking the water. This place is super romantic, and has been featured in lots of movies too, so you might recognize it. This is a really special restaurant, and on rainy days it tends to be much less busy, so that's a bonus.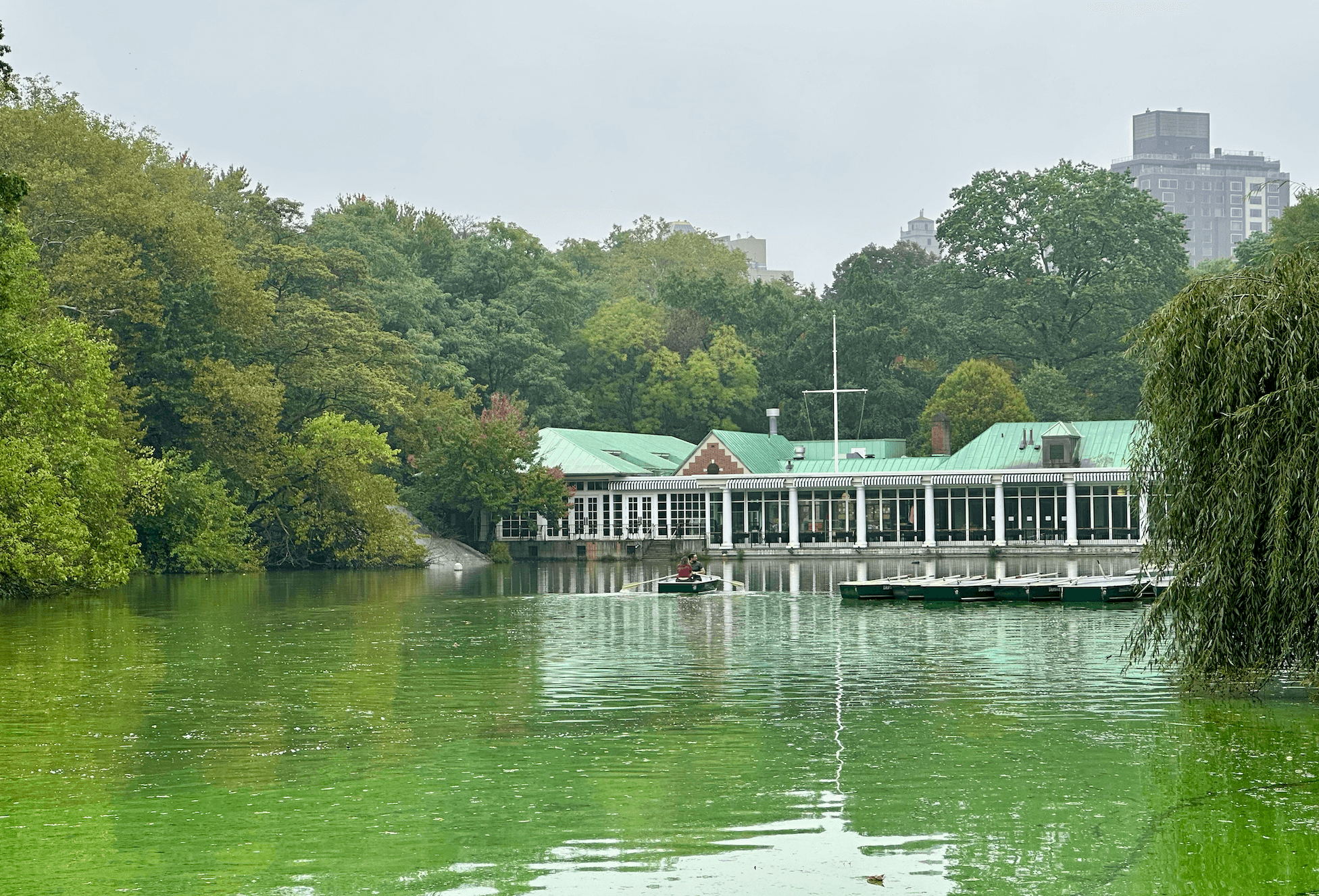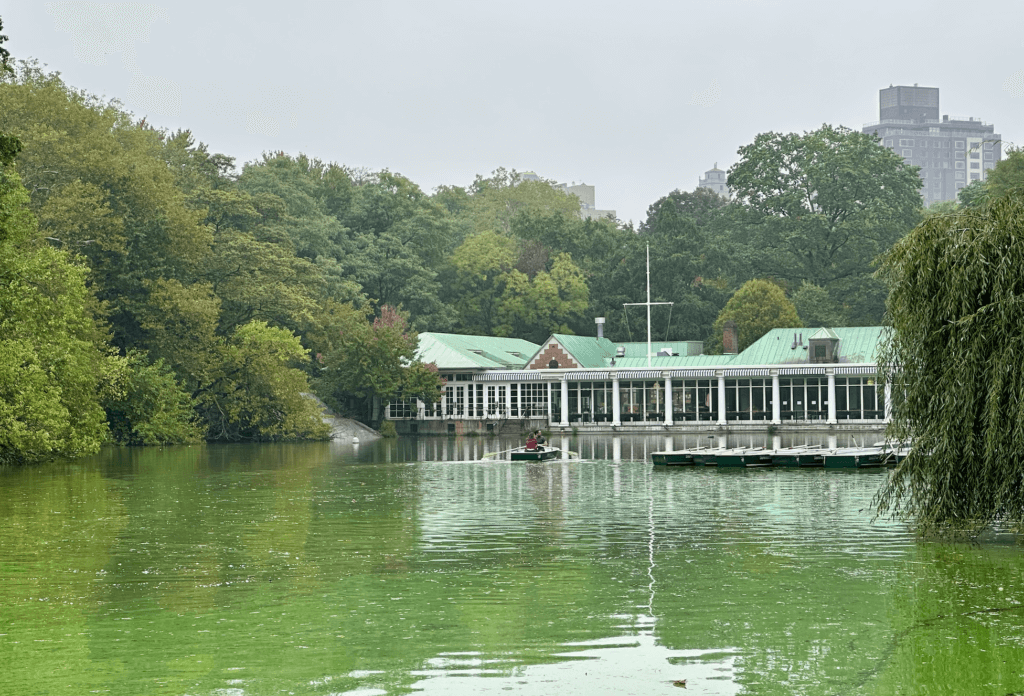 ---
The Dairy Visitor Center and Gift Shop
Address: E 65th St, New York, NY 10065, United States
About: One of Central Park's hidden gems, this gorgeous gift shop is full of beautiful artist-made gifts, all themed around the park and NYC. One of my favorite shops in the city, and right in the heart of the park.
---
The Central Park Carousel
Address: 1802 E 65th St, New York, NY 10065, United States
About: This indoor/undercover carousel is one of the most famous landmarks in Central Park! It's a gorgeous ride for children (and adults) and is easily located within the park. It's also perfect for 5 minutes sheltering out of the rain.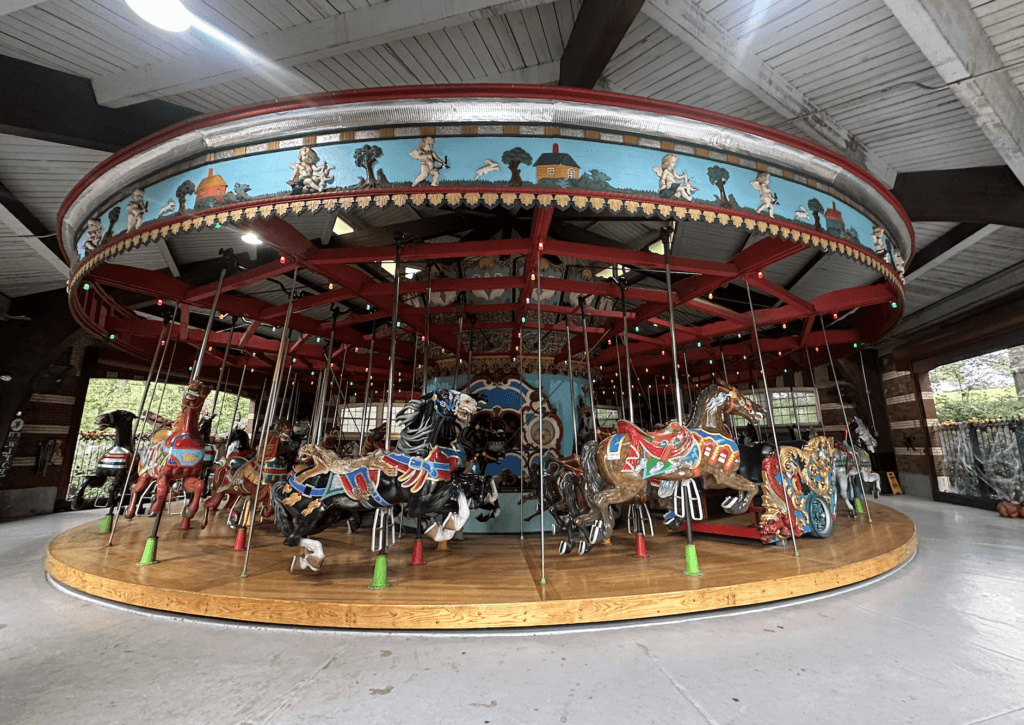 ---
Chess & Checkers House Visitor Center
Address: Center Drive, New York, NY 10019, United States
Website: centralpark.org/chess-checkers/
About: This is a charming and iconic destination for enthusiasts of strategic board games, specifically Chess and Checkers. This quaint structure is hidden away, but well worth a visit. The center is renowned for its extensive collection of chess and checkers sets, attracting players from all walks of life, from novices to grandmasters.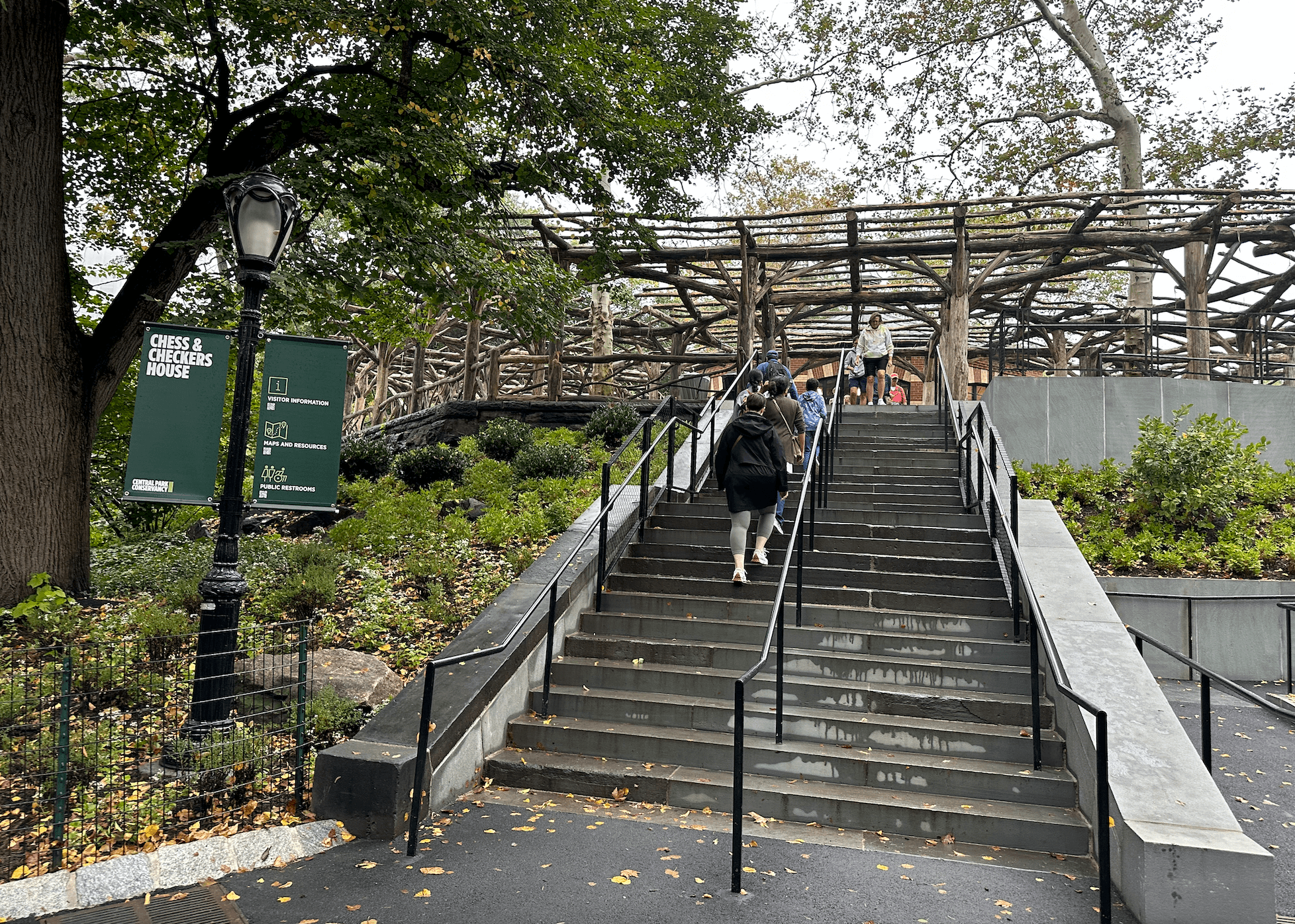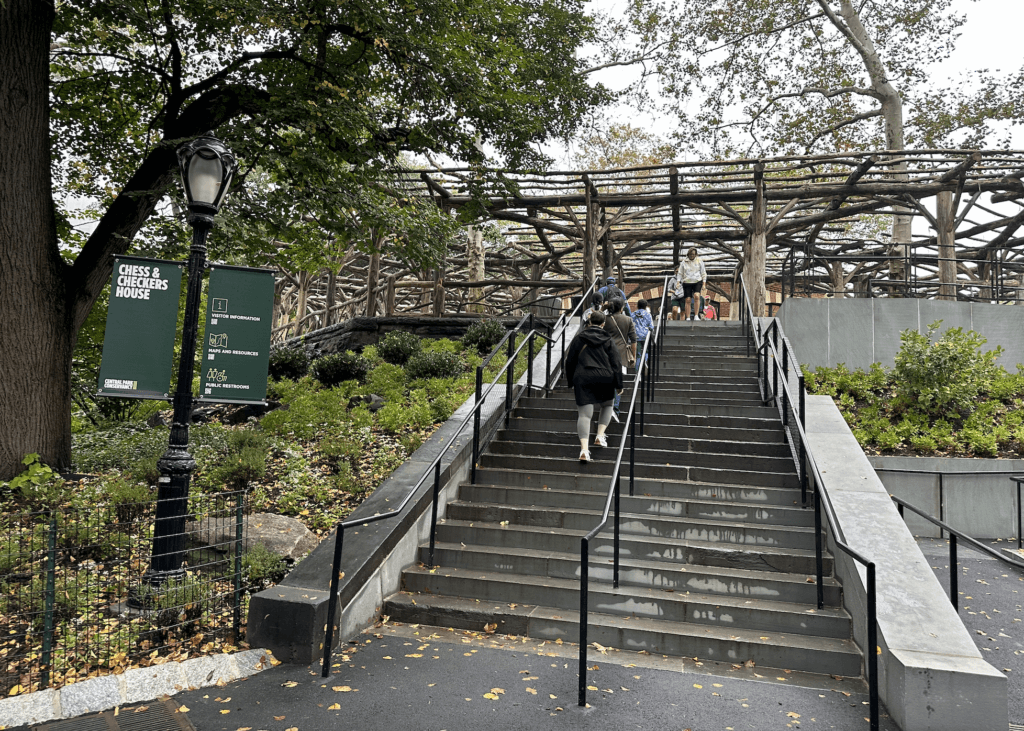 ---
Bethesda Terrace
Address: Bethesda Terrace, Central Park, New York, NY 10024, United States
About: Bethesda Terrace isn't 'technically' indoors, but it is undercover (so that counts!). It's a great place to shelter from heavy rain if you're in the park. You'll find public toilets here (useful!) but also some gorgeous tiling on the ceiling, and musicians and performers too!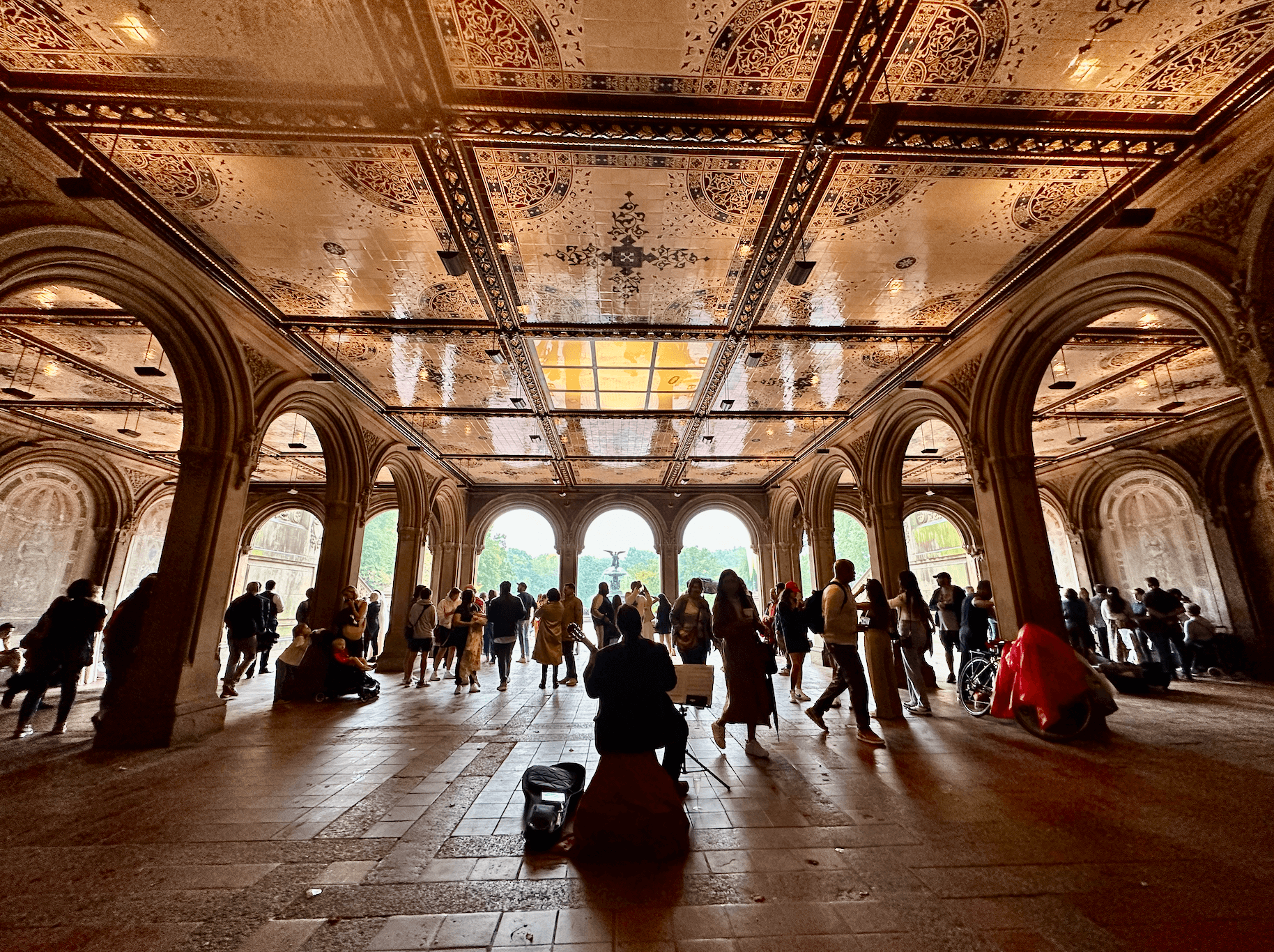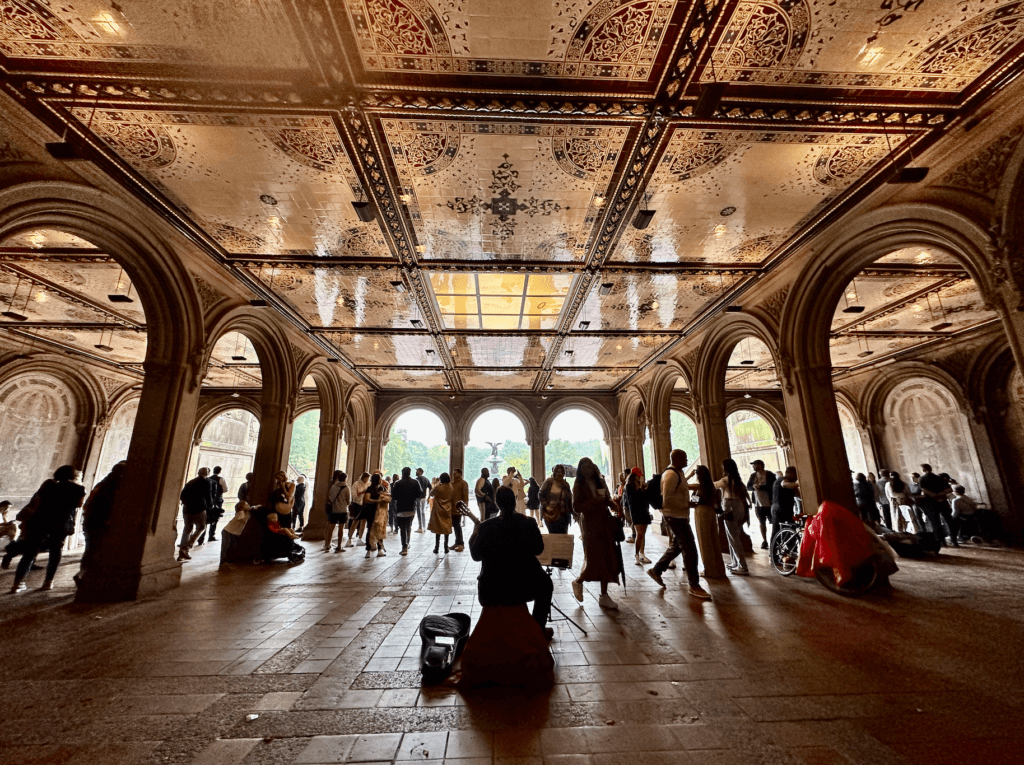 ---
Bonus rainy day tip: Take a ride on a pedalo
Just a bonus tip for a rainy day in NYC, if you don't fancy walking around in the rain – you can always ride a pedicab instead!
Pedicabs are little bike carriages, and they're super easy to find in Central Park, usually around different entrances and exits of the park.
Most pedicabs have waterproof covers on them too – so you'll be safe from the rain!
Read more about visiting NYC: When to expect snow in New York City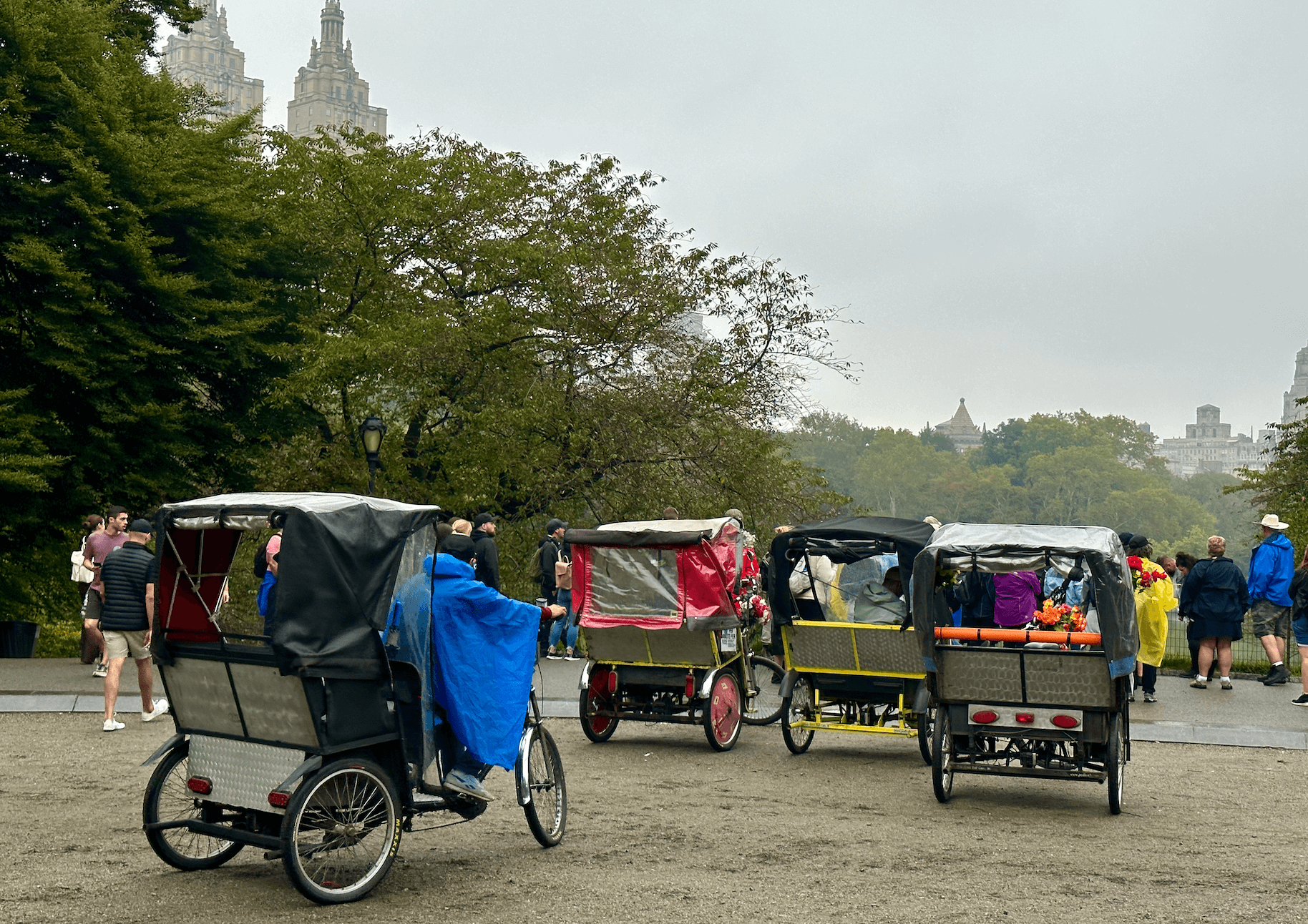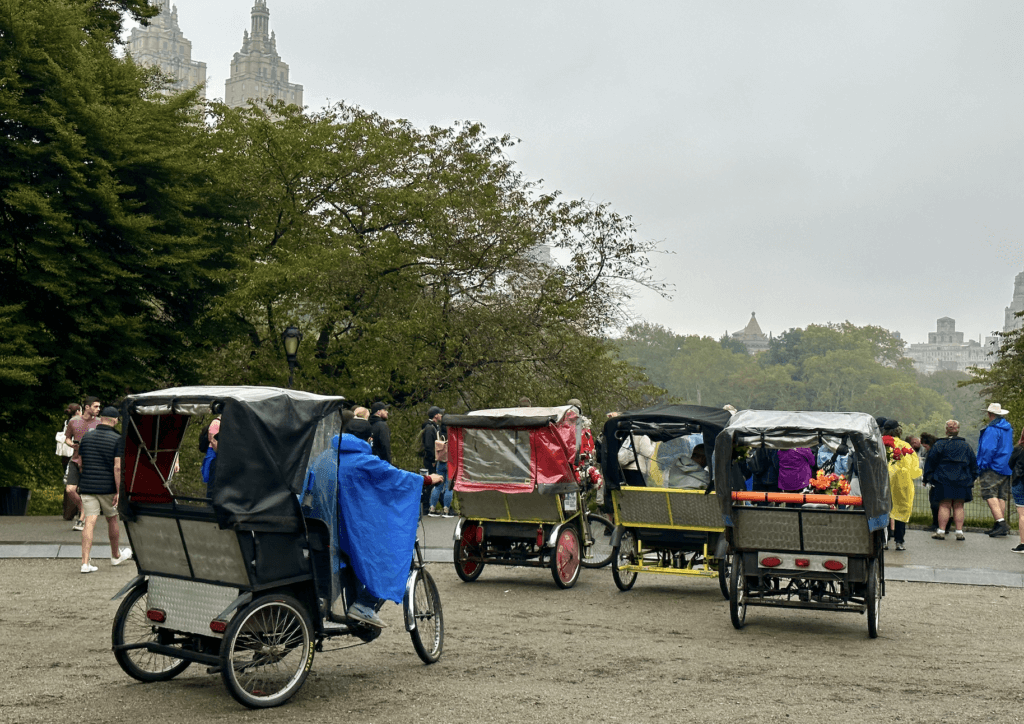 ---
So do I recommend visiting Central Park in the rain?
Yes I do! If you couldn't already tell!
I've put together some pros and cons below for you, to summarize!
Here are just some of the pros of visiting Central Park in the rain:
The park is quieter and there are less people
Park restaurants are less busy, with less waiting time
The city looks mystical and magical in the rain and mist
Great opportunity to get photos of the park with less people in it
Here are some of the cons of visiting Central Park in the rain:
Off-route pathways might be slippery
You won't get those perfect 'blue sky' photos
You'll get wet (if you don't dress properly!)
Some pathways might be flooded
Read more about visiting NYC: Fun things to do in NYC for couples
---